Railroad tracks intertwine in the desert near Grantsville, Utah.
The sun begins to rise on a rail yard in Pocatello, Idaho.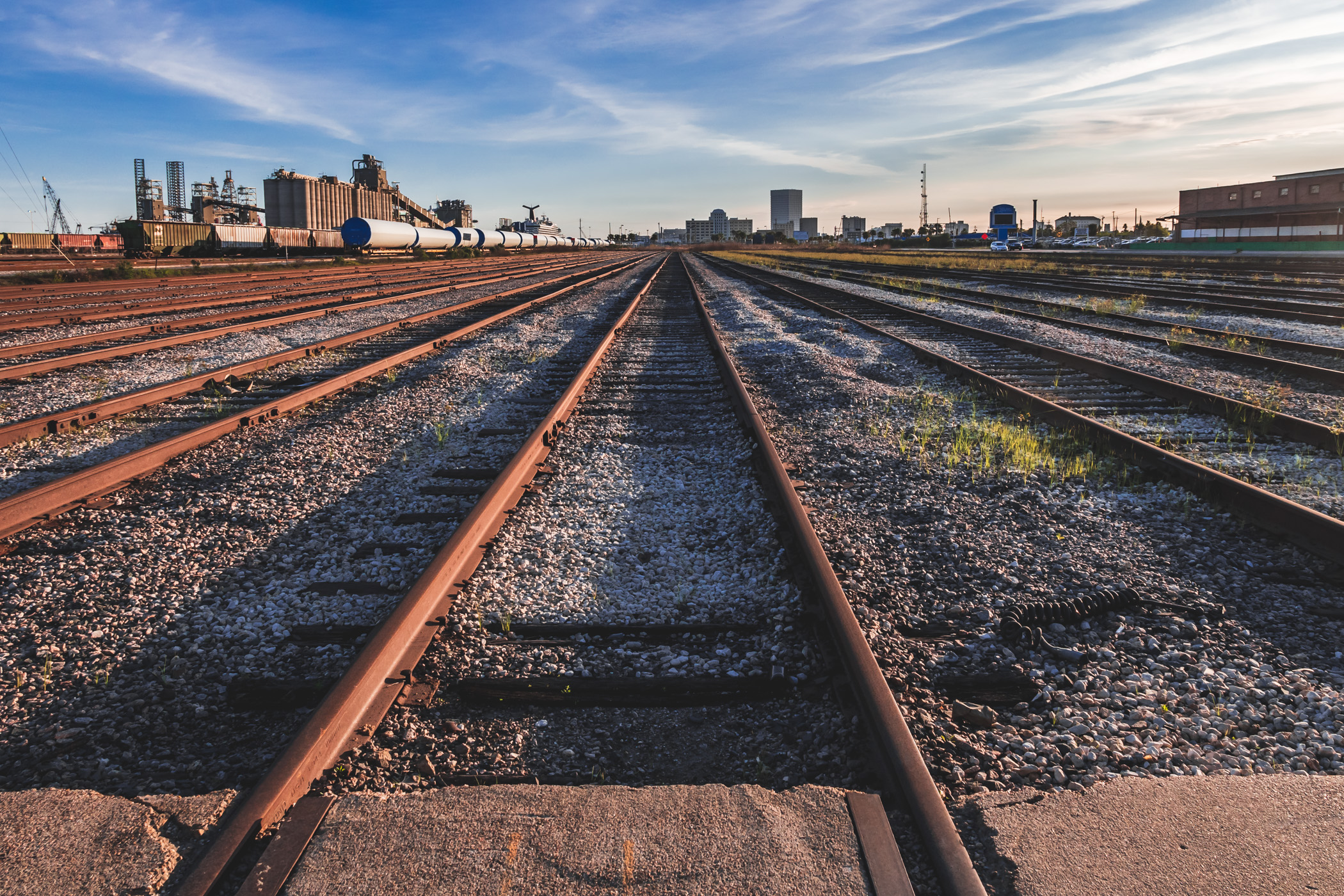 A rail yard in Galveston, Texas.
Detail of a railroad rail spotted in Addison, Texas.
A section of track on the Lookout Mountain Incline Railway, Chattanooga, Tennessee.
Railroad tracks begin to converge on a siding in Grapevine, Texas.
Railroad tracks lead into the distance in Grapevine, Texas.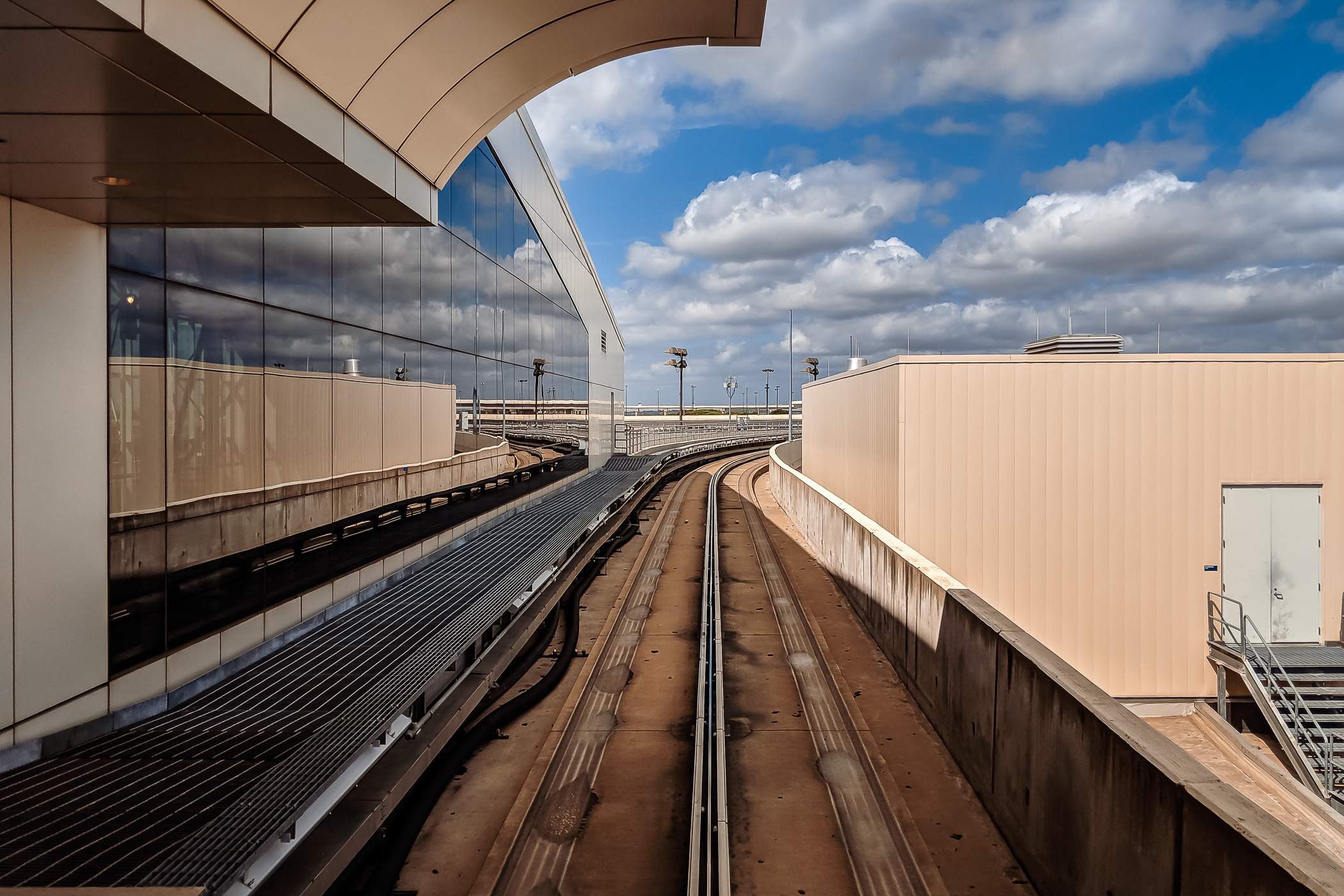 Tracks for the Skylink train lead away from a terminal at DFW International Airport, Texas.
A railroad line leads towards the Dallas Convention Center and its adjacent heliport.
An abstraction of the Metra Electric and South Shore Line tracks as they pass through Chicago's Grant Park.