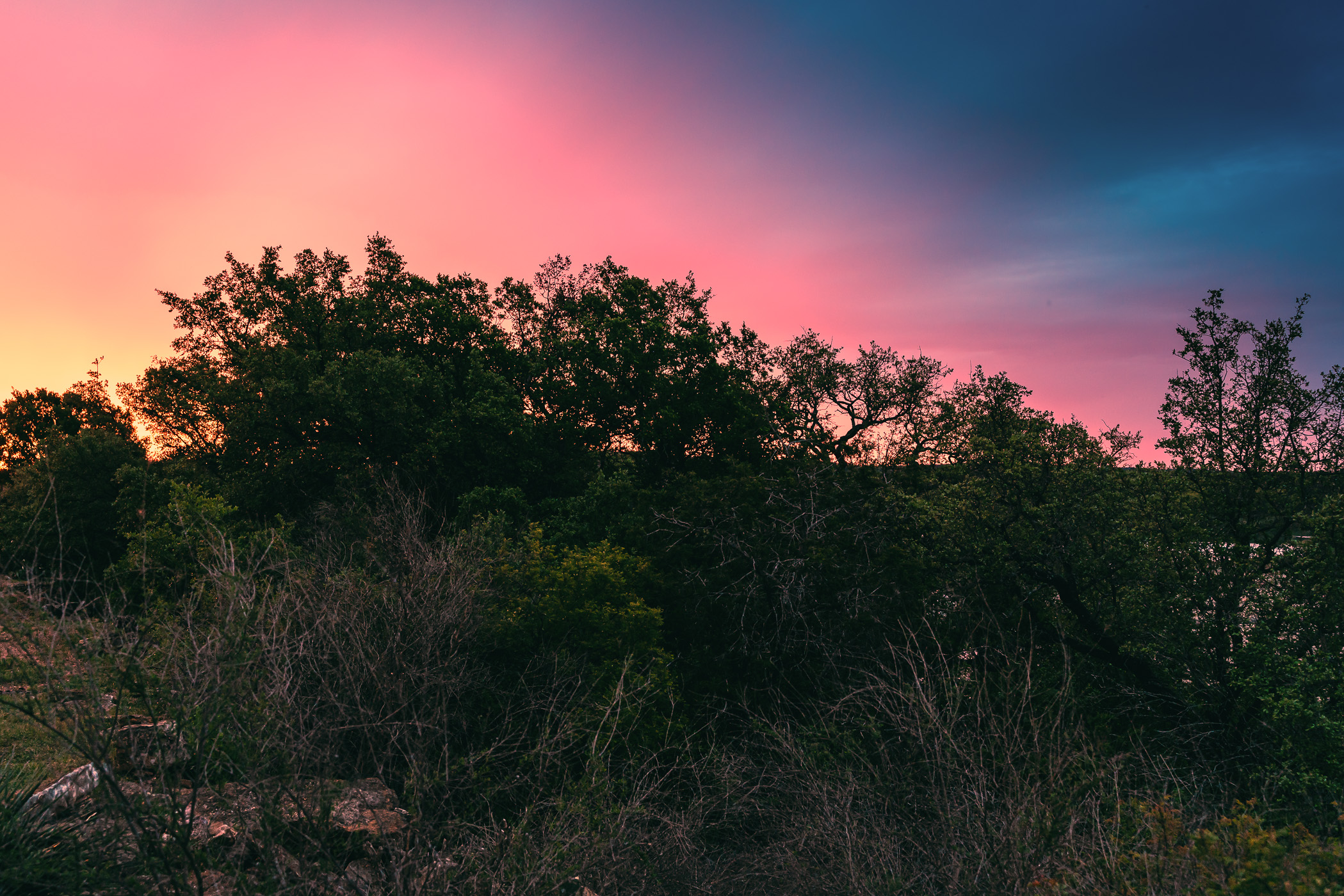 The sun sets on a grove of trees on a bluff above the Llano River near Mason, Texas.
Water crests a dam near the Roy B. Inks Bridge over the Llano River in Llano, Texas.
The rocky riverbed of Central Texas' Guadalupe River at Guadalupe River State Park.
Trees and yucca grow on the rugged landscape of Texas' Enchanted Rock.
The rocky riverbed at the confluence of the Llano River and James River near Mason, Texas.
A fallen tree lies dried and gnarled at Texas' Enchanted Rock State Natural Area.
A log on a rocky beach at Texas' Colorado Bend State Park.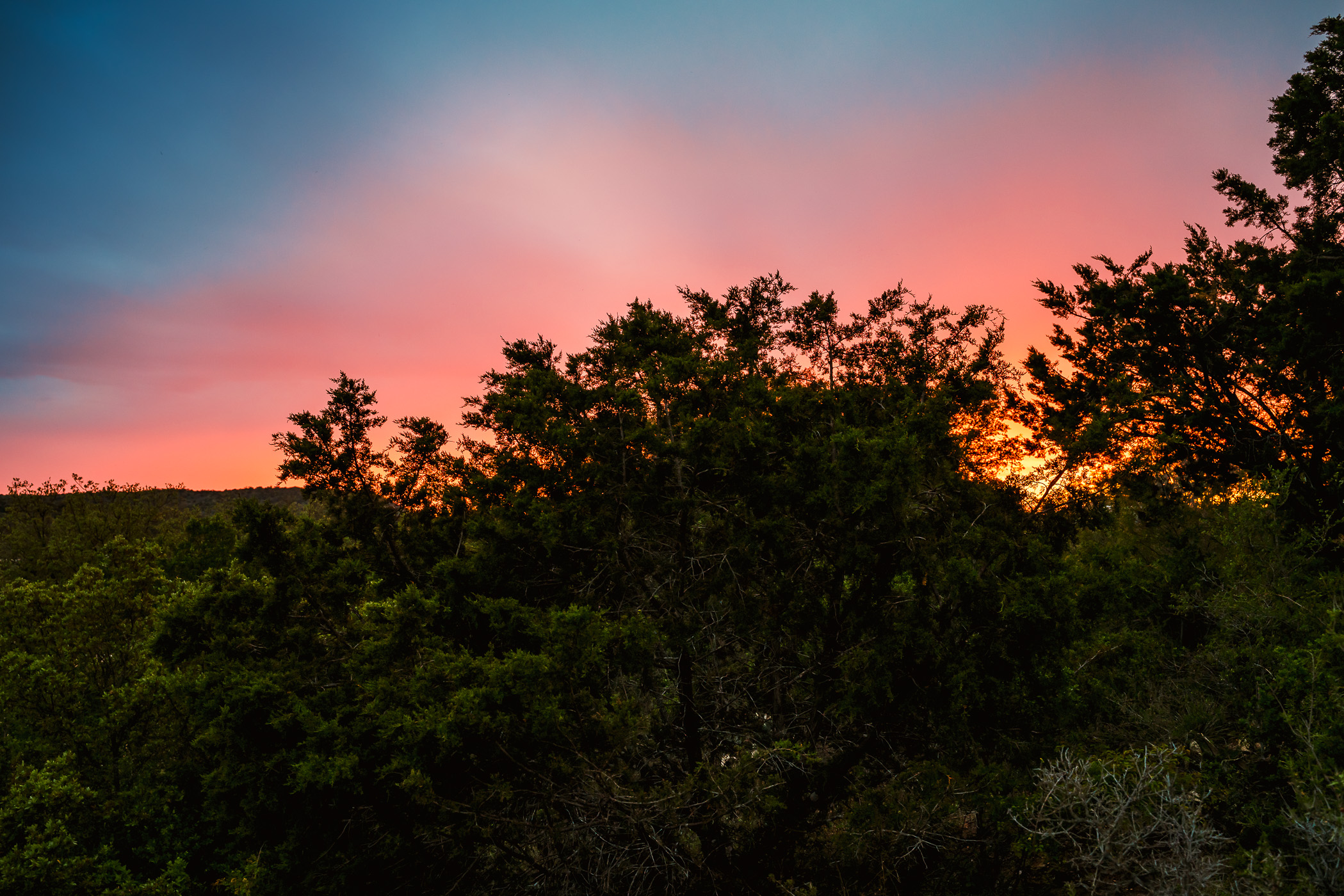 The sun sets on the Texas Hill Country near the town of Mason.
Plants sprout from the San Saba River near Brady, Texas.