Construction on the New Harbor Bridge, Corpus Christi, Texas.
Trees in the morning fog at McKinney, Texas' Erwin Park.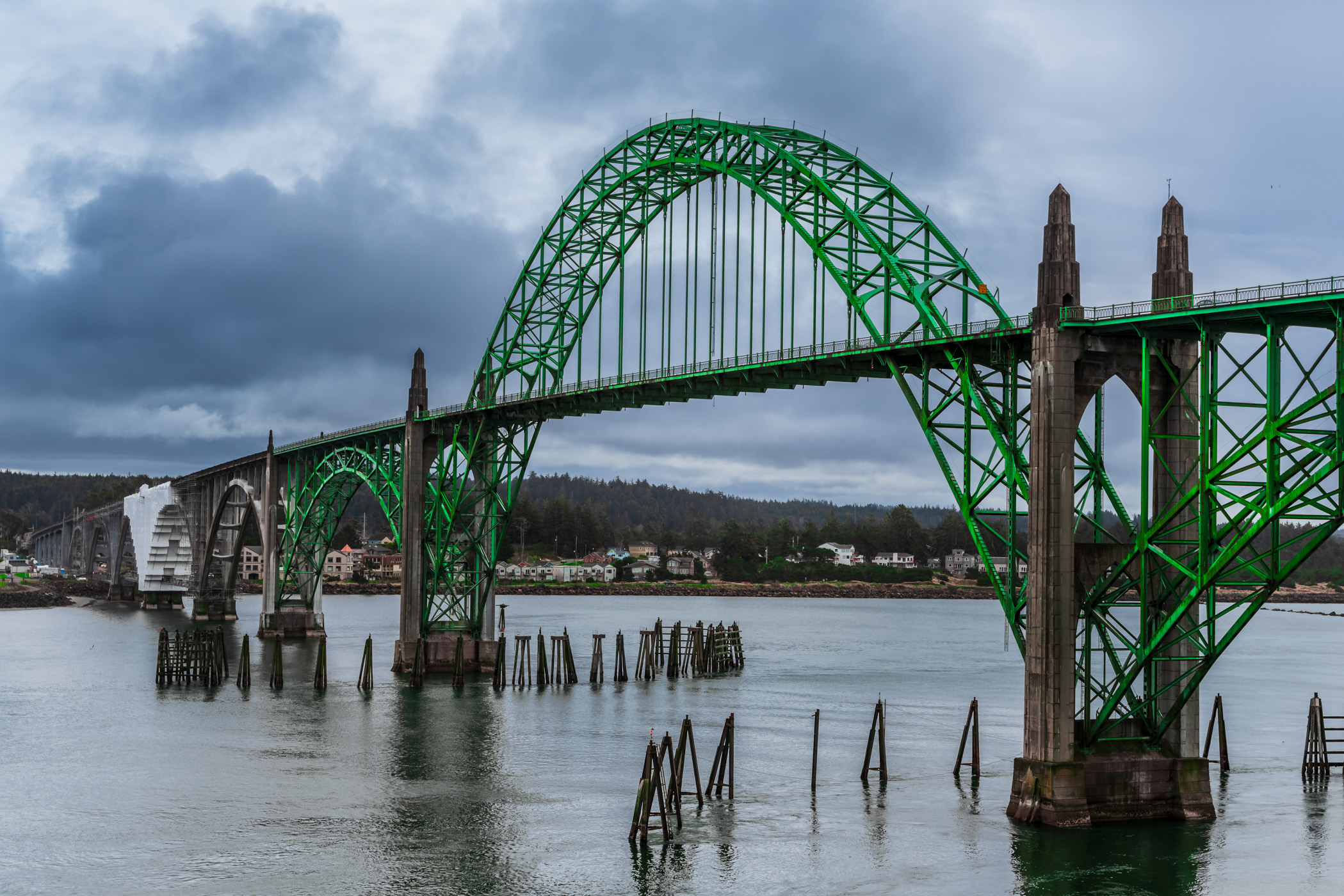 The 1936 Yaquina Bay Bridge carries traffic over its namesake bay in Newport, Oregon.
Waves crash against the shore of San Francisco Bay near historic Fort Point.
The sun sets on the Big Mineral Arm of Lake Texoma at the Hagerman National Wildlife Refuge, Texas.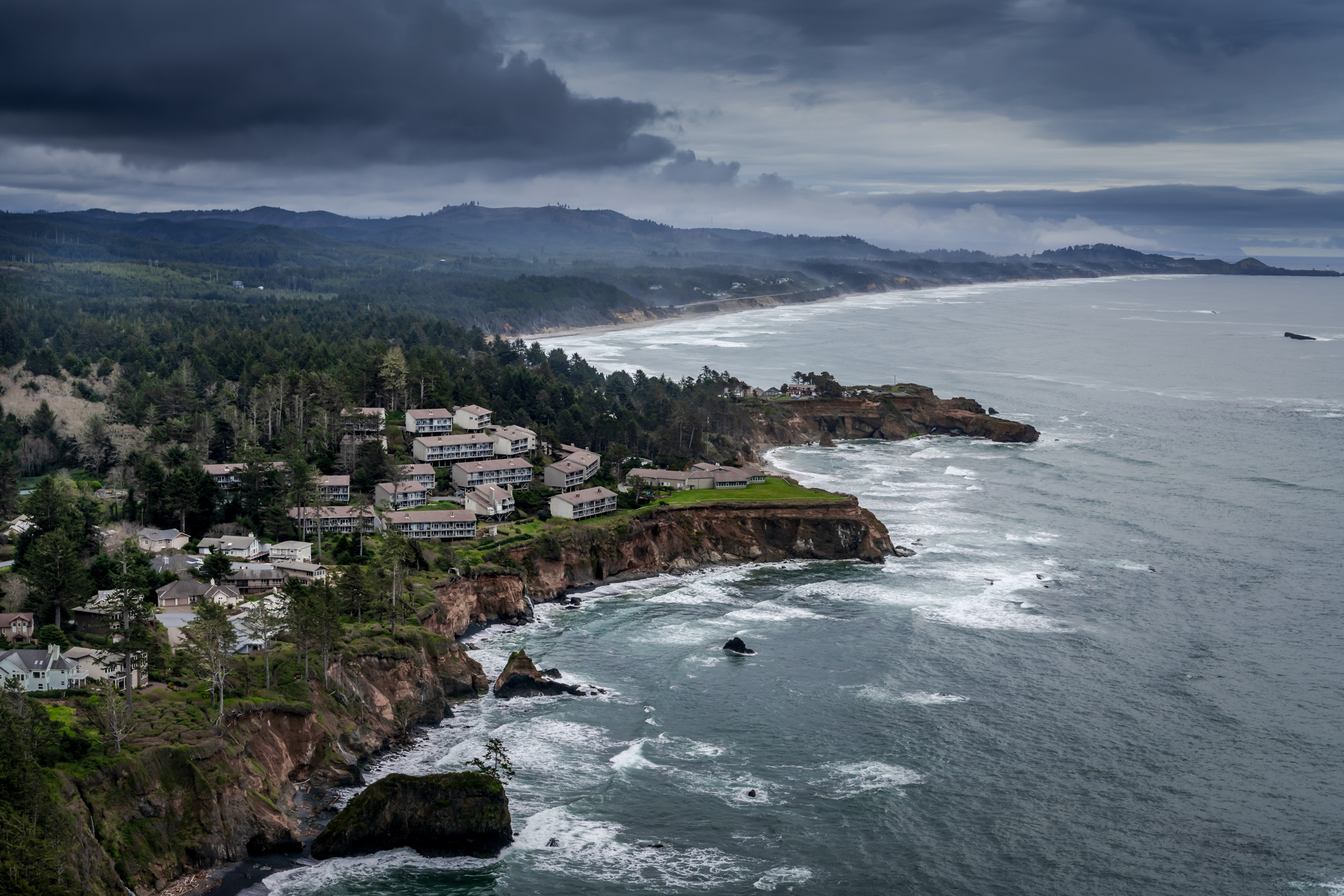 The Inn at Otter Crest as seen from the nearby Otter Crest State Scenic Viewpoint in Otter Rock, Oregon.
The Pacific Ocean stretches to the horizon as seen from Red Rock Beach near Stinson Beach, California.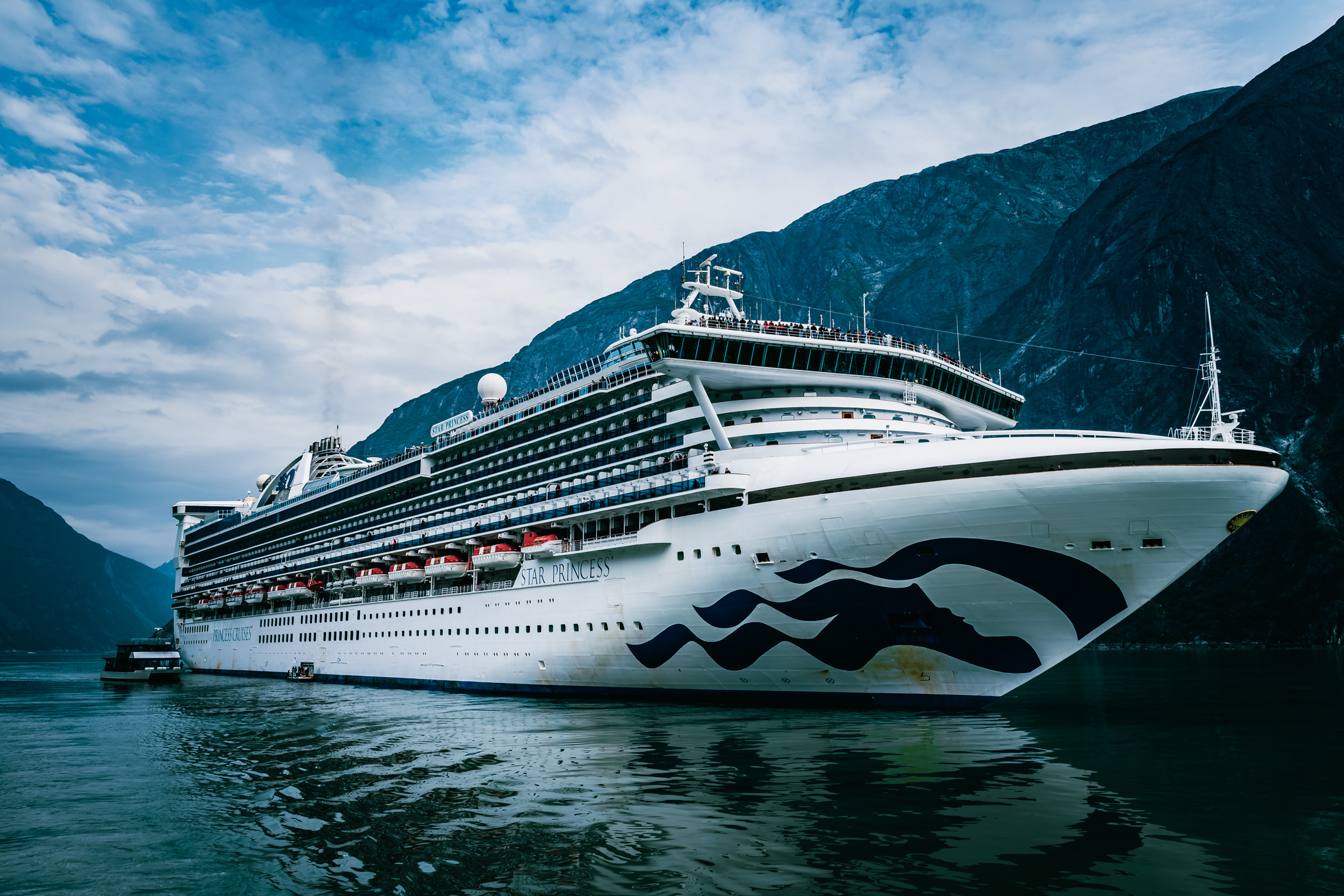 The cruise ship Star Princess among the rugged landscape of Alaska's Tracy Arm Fjord.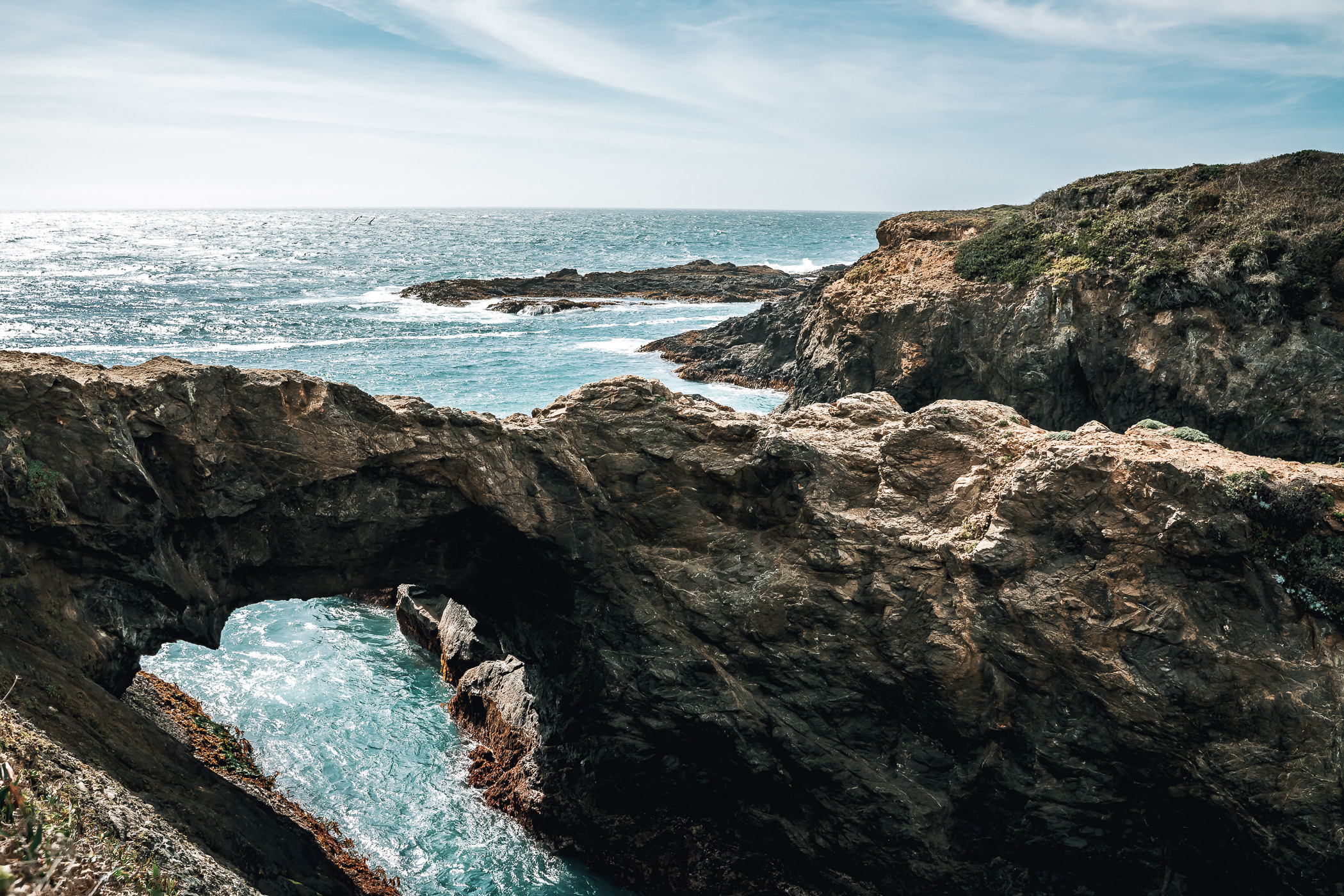 A rock arch bridges a gap on Point Mendocino at Mendocino, California.
Water flows over the rim of the lower level of Oregon's Multnomah Falls.