A forgotten stop sign in the forest at Arkansas' Star of the West Public Use Area along the shore of Lake Greeson.
The sign at Shamrock, Texas' historic U-Drop Inn, a well-known stop along Route 66.
Brush grows in front of a stop sign near the Dallas Farmers Market.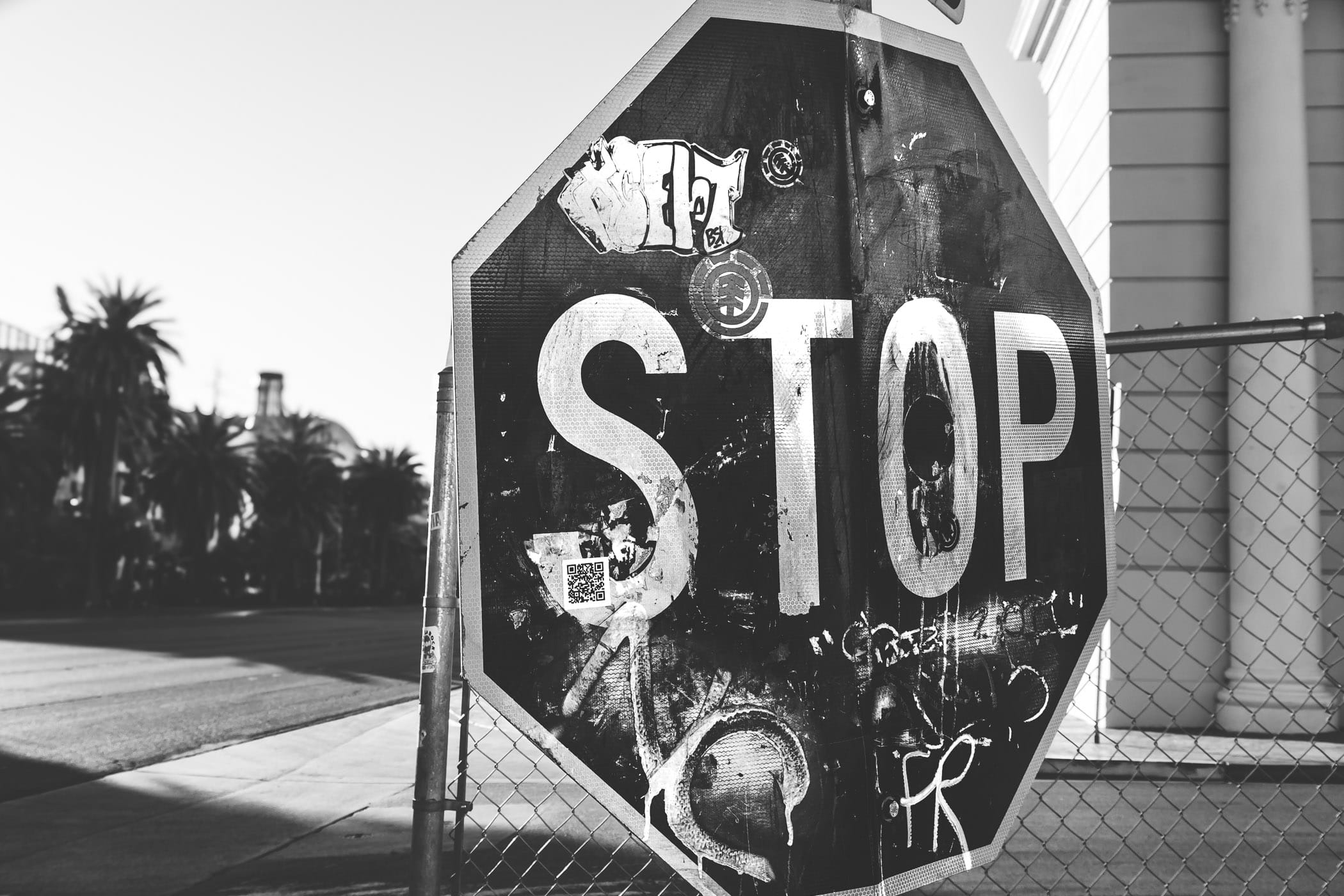 A tagged stop sign spotted on the Las Vegas Strip near the Monte Carlo.  If you're curious, the QR code on "S" leads to barcodeart.com.
Botts dots make up a stop sign on a roadway outside of CityCenter, Las Vegas.
The decaying, abandoned sign of a long-gone truck stop in Groom, Texas.