An evergreen forest grows along the rugged Oregon coast near Cape Meares.
Waves on North Texas' Lake Lavon wash over rocks near its shore.
A parking garage's sign in Downtown Dallas.
A rose in a flower arrangement spotted in McKinney, Texas.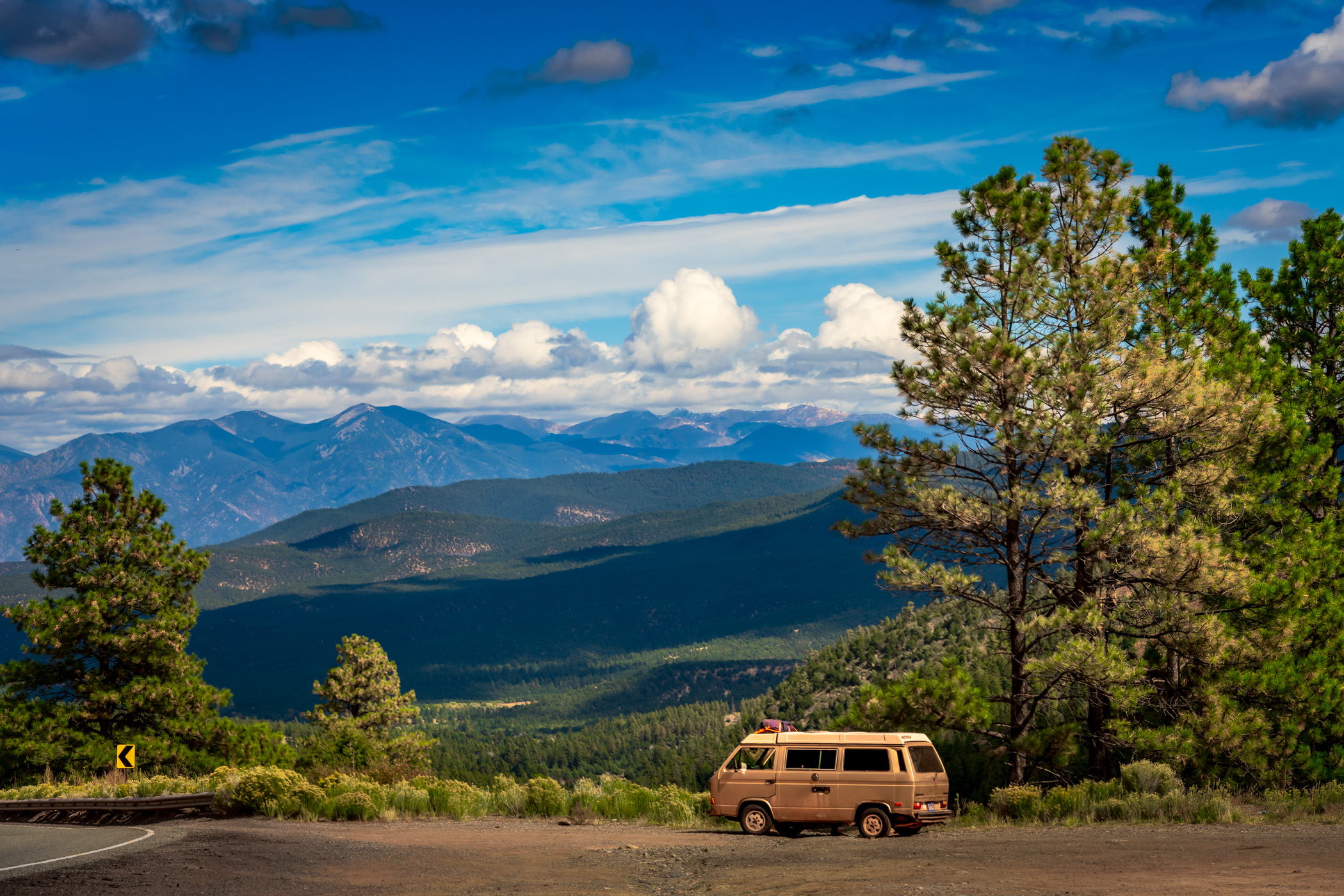 A Volkswagen Type 2 (T3)—or Vanagon—on a roadside turn out in the mountains near Taos, New Mexico.

Giant Coast Redwood trees at Humboldt Redwoods State Park, California.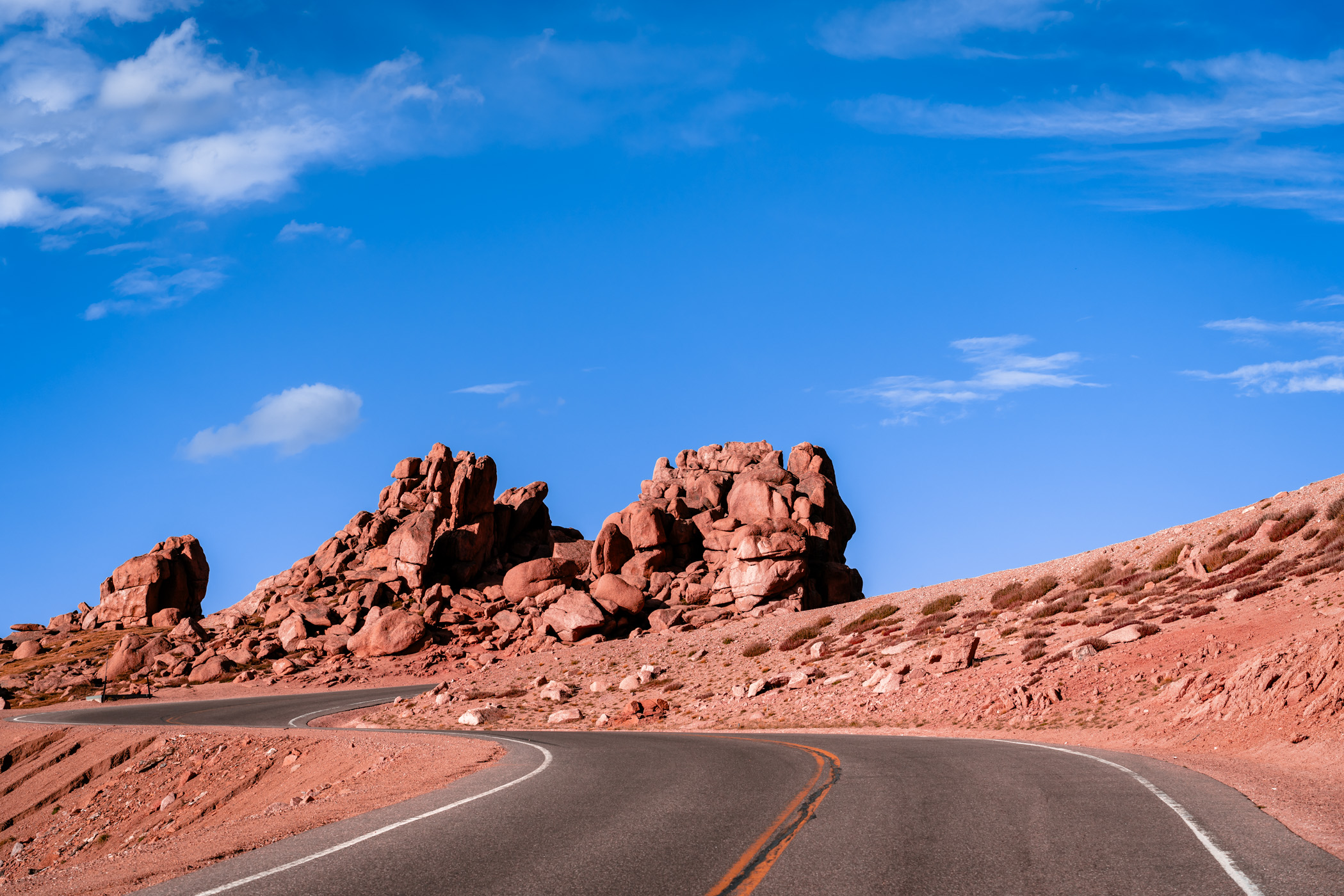 The Pikes Peak Highway curves around the rocky landscape near the summit of its namesake mountain.
Clouds reflect in the mirrored glass façade of the Hyatt Regency Dallas.
Birch trees grow to the sky at Taos Ski Valley, New Mexico.
Construction on the New Harbor Bridge, Corpus Christi, Texas.