Then Dallas Arts District's Museum Tower and adjacent Atelier reach into the North Texas morning sky.
The Vaillancourt Fountain—also known as "Quebec libre!"—is overshadowed by San Francisco's Embarcadero Center.
An abstraction of Downtown Dallas' Energy Plaza.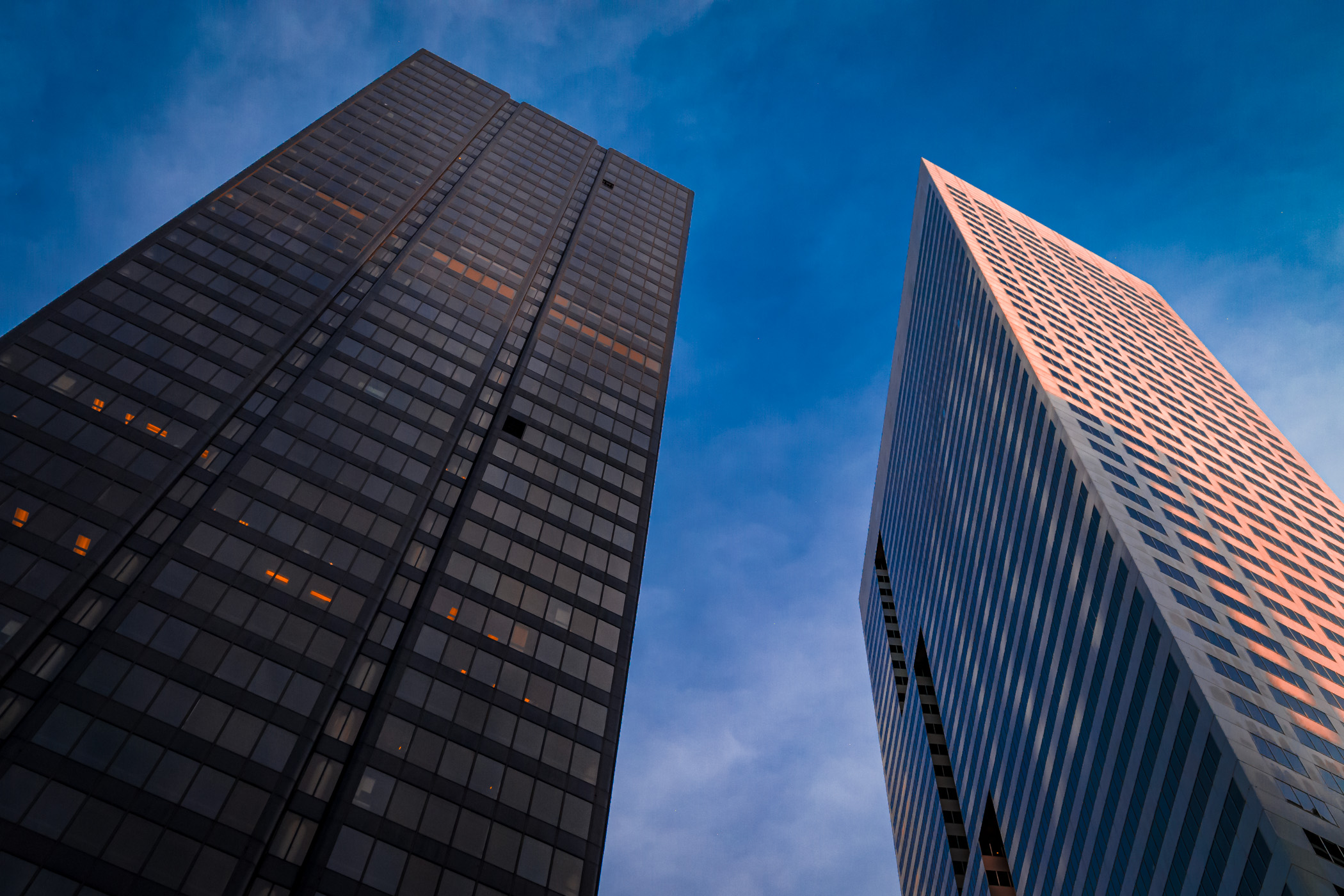 2 Houston Center and First City Tower reach into the sky over Downtown Houston, Texas.
A helicopter flies over Downtown Chicago as seen from Grant Park.
Architectural detail of the Aria at Las Vegas' CityCenter.
The first light of day on the Dallas Arts District's HALL Arts Residences.