A helicopter flies over Downtown Chicago as seen from Grant Park.
Twilight bathes Seattle in a blue tone as the very last light of day illuminates the city's skyline.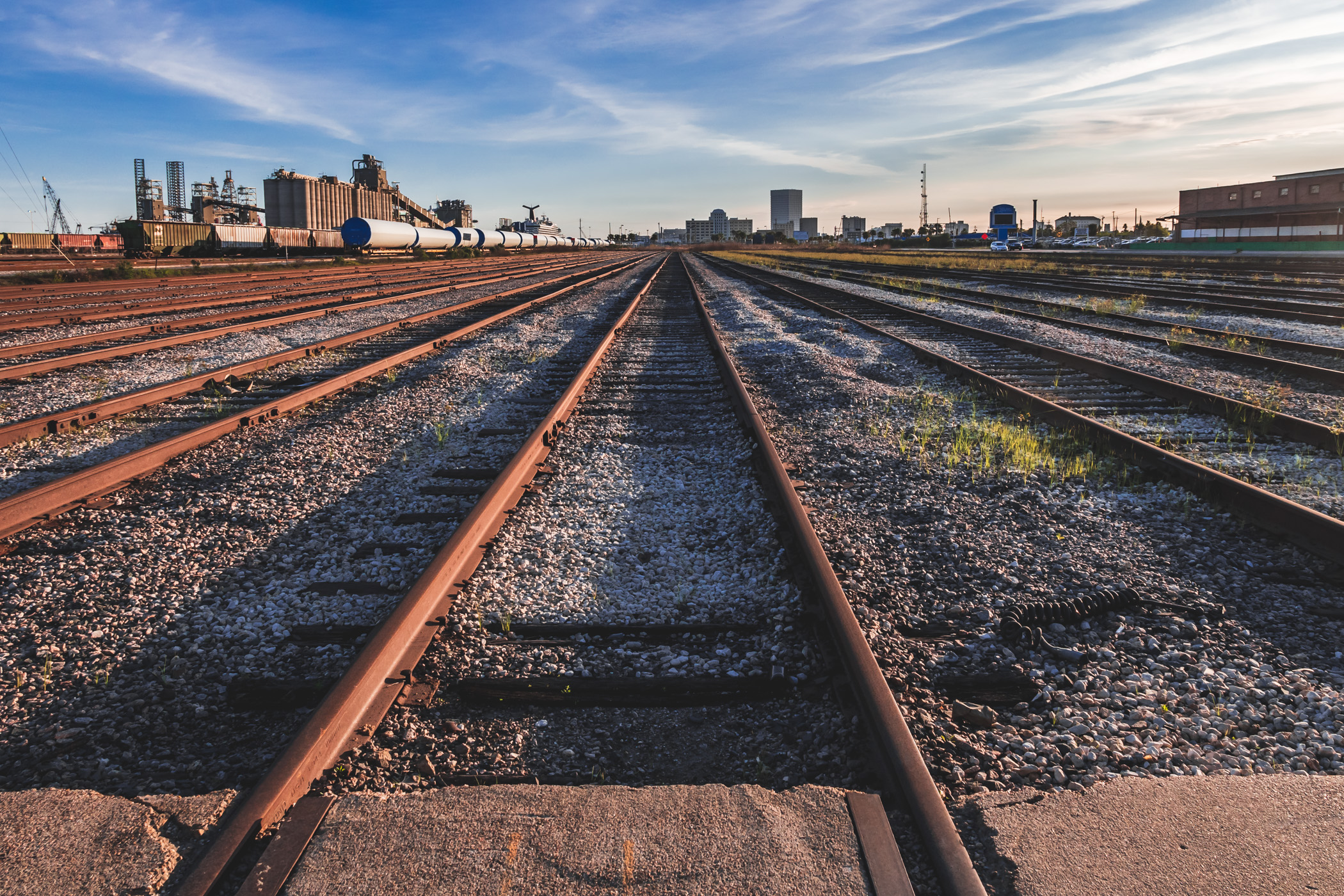 A rail yard in Galveston, Texas.
The last light of day illuminates the Seattle skyline.
Mountains rise over the small town of Haines, Alaska.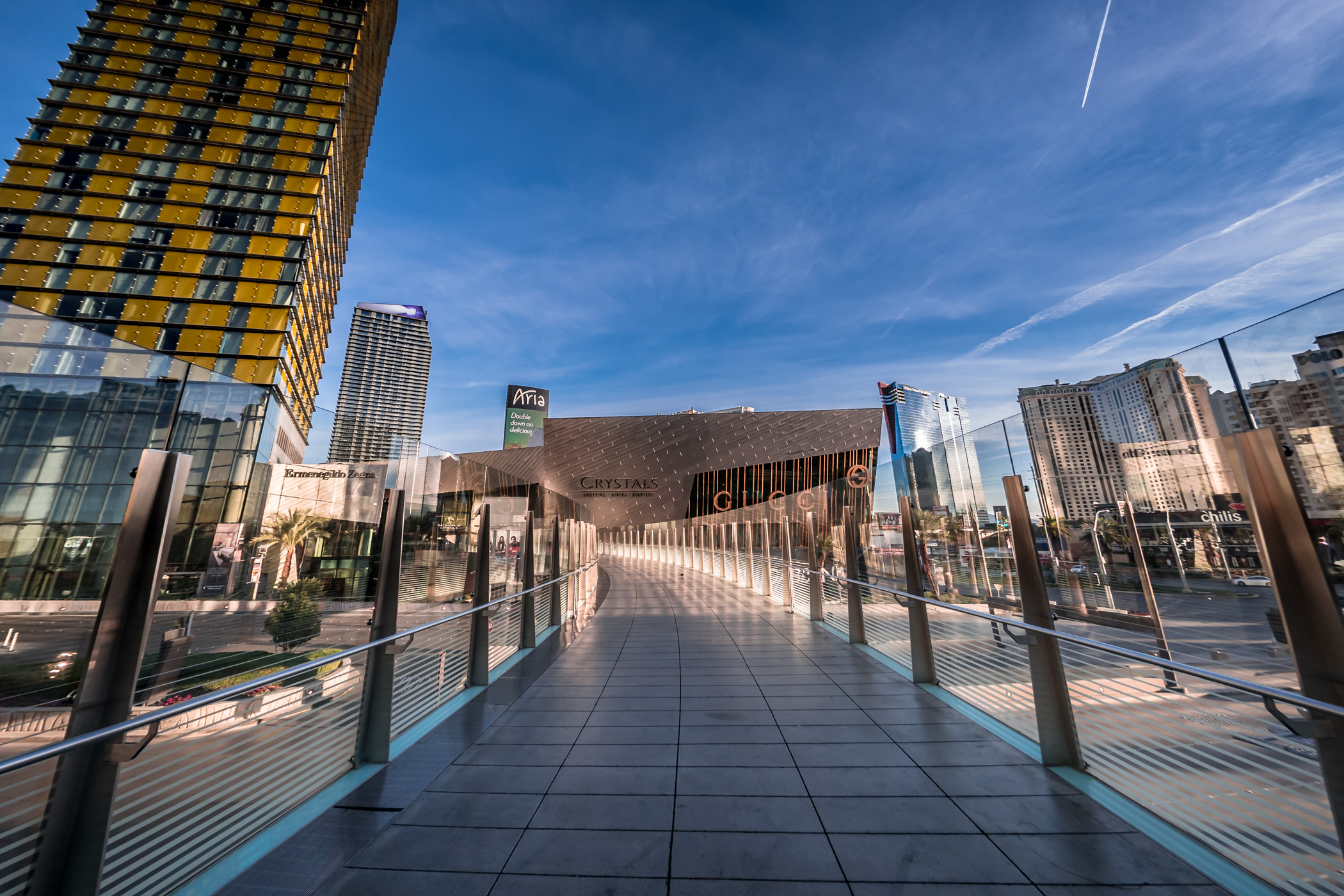 A skywalk leads to the Crystals in CityCenter Las Vegas.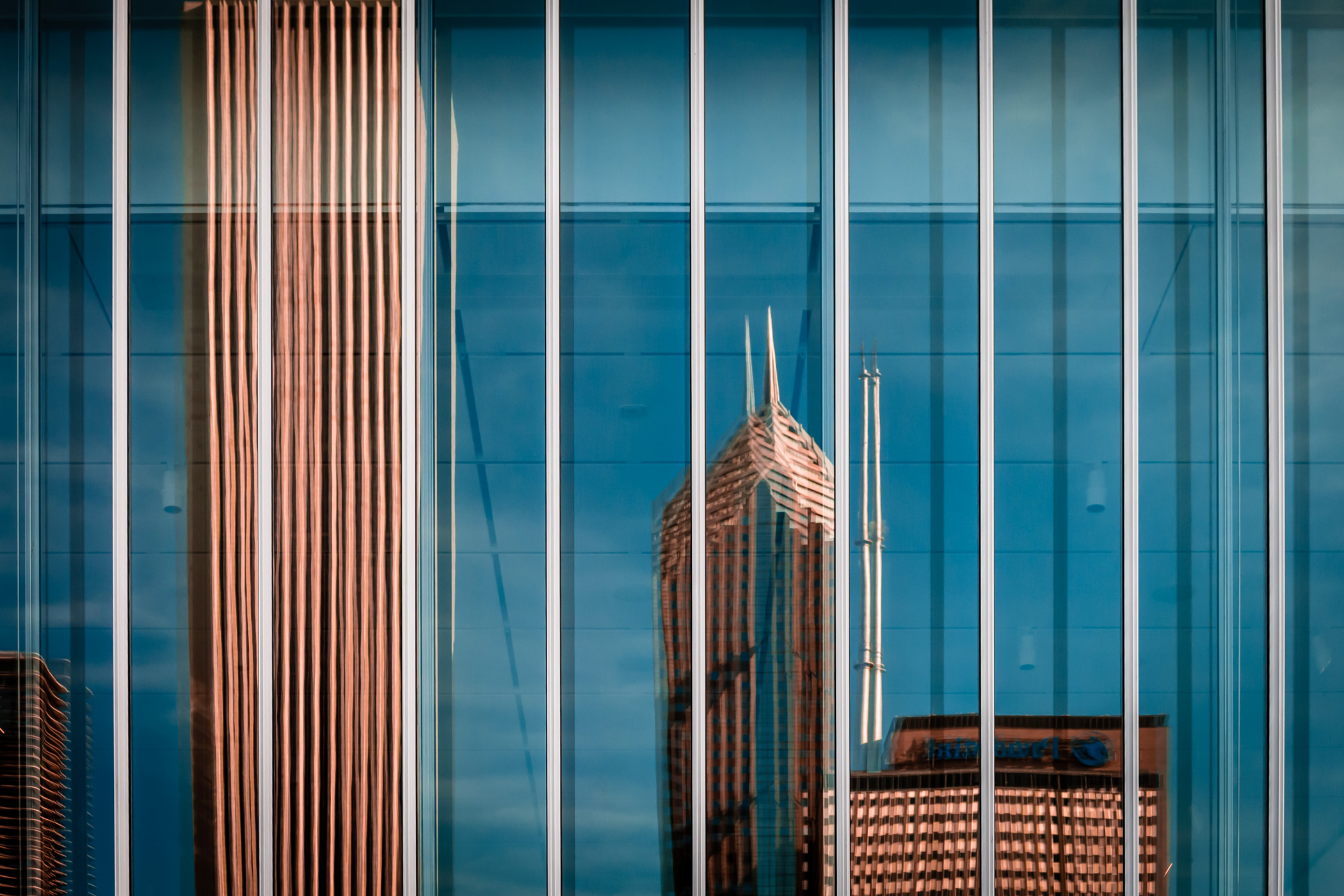 Chicago's Aon Center, Two Prudential Plaza and One Prudential Plaza are reflected in the glass windows of a nearby building.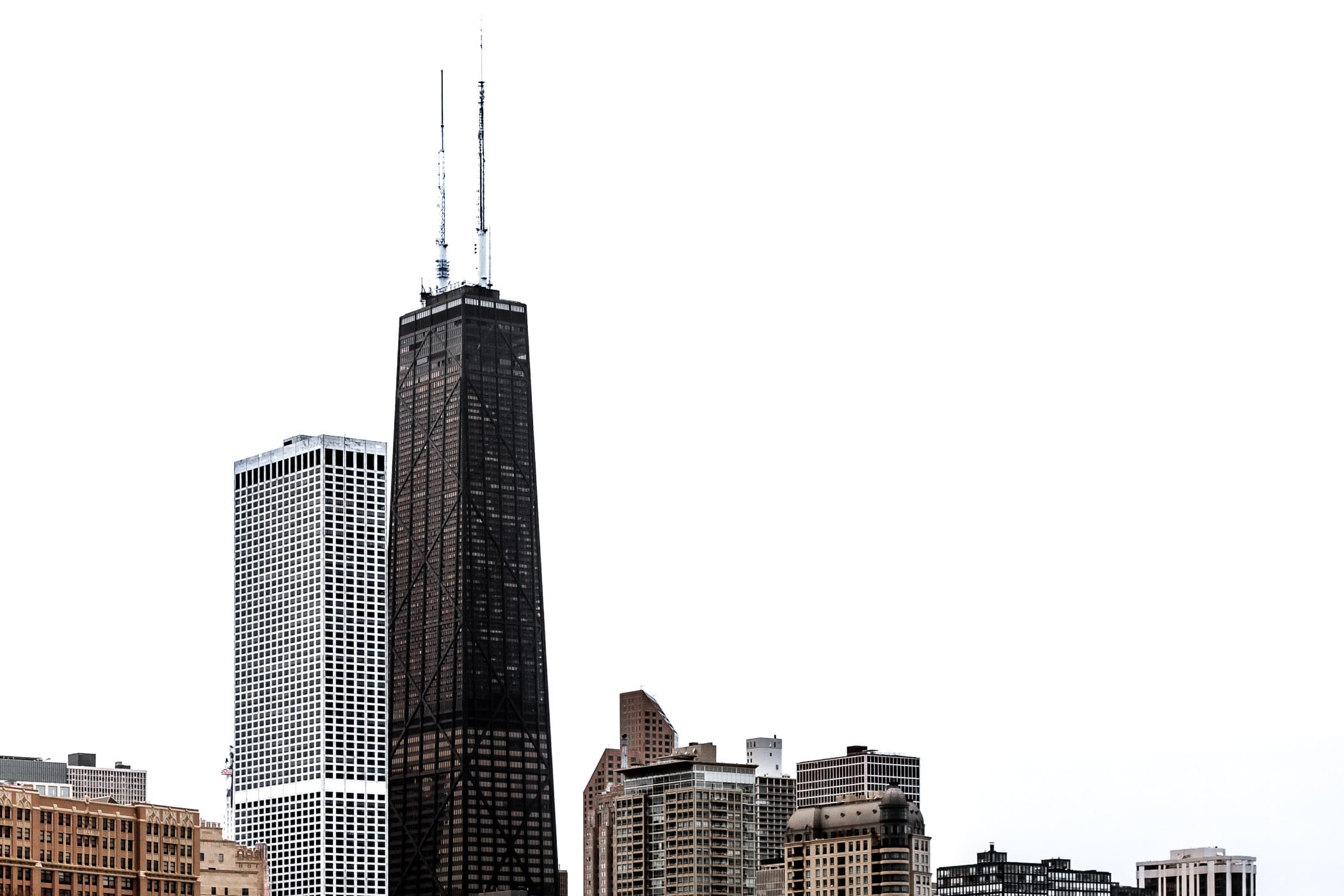 The John Hancock Center—also known as 875 North Michigan Avenue—rises into the sky over Chicago.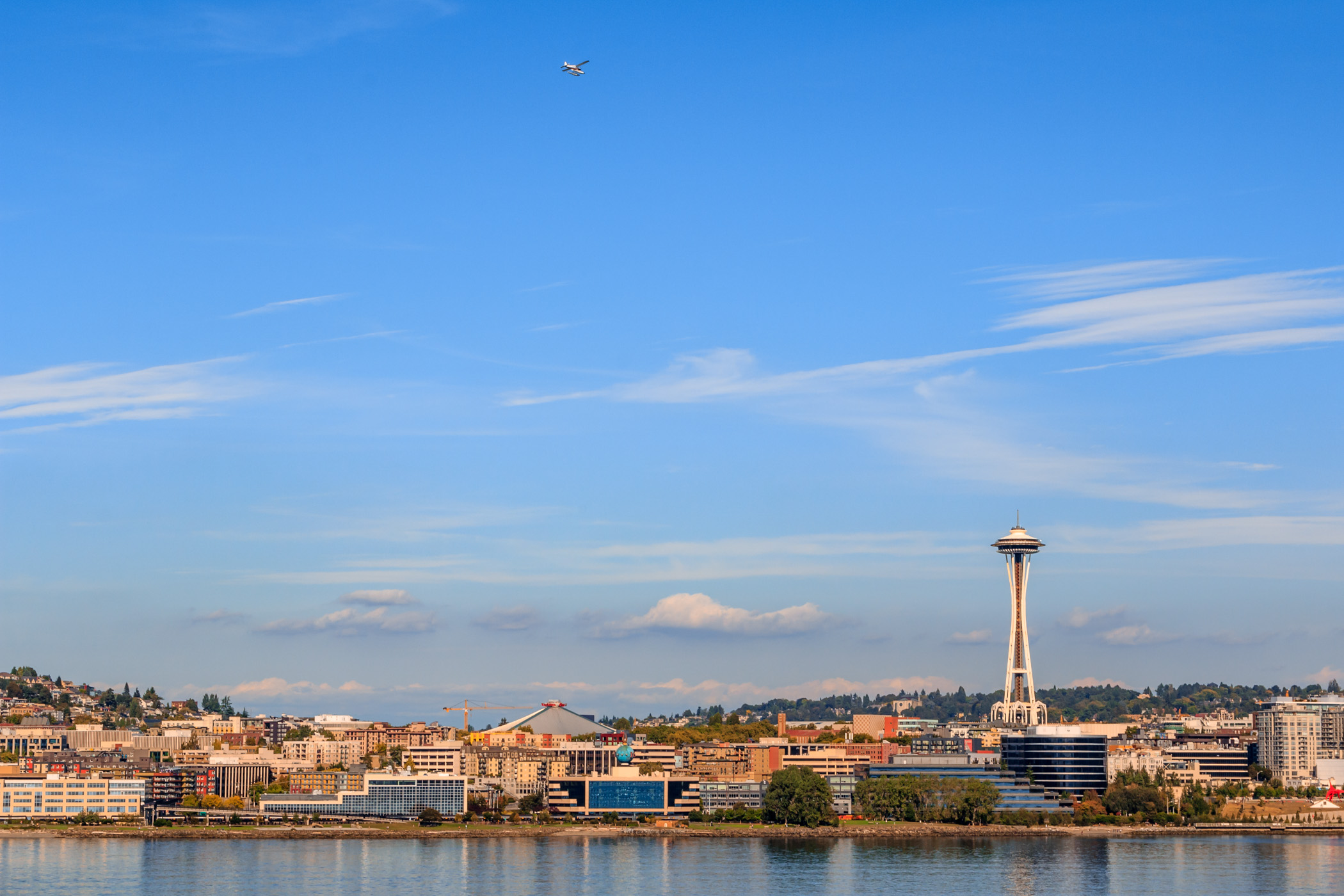 A seaplane flies over Seattle's Queen Anne neighborhood.