The first light of day on the Las Vegas Strip between Paris Las Vegas and Planet Hollywood.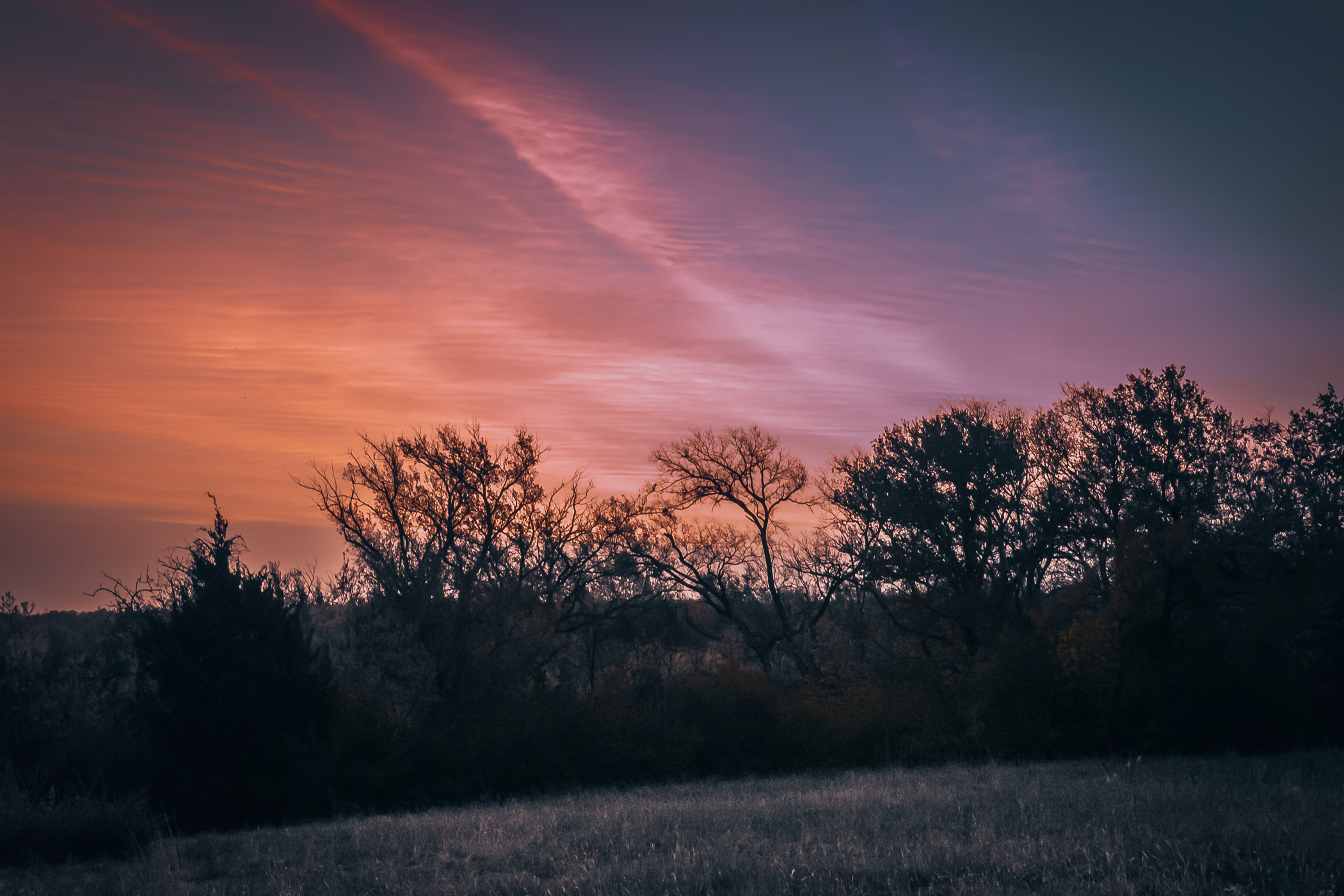 The sun rises on trees at Fort Worth, Texas' Tandy Hills Natural Area.
An evergreen forest grows along the rugged Oregon coast near Cape Meares.
The rising sun silhouettes a mysterious tower covered in communications equipment at Raytheon Intelligence & Space, McKinney, Texas.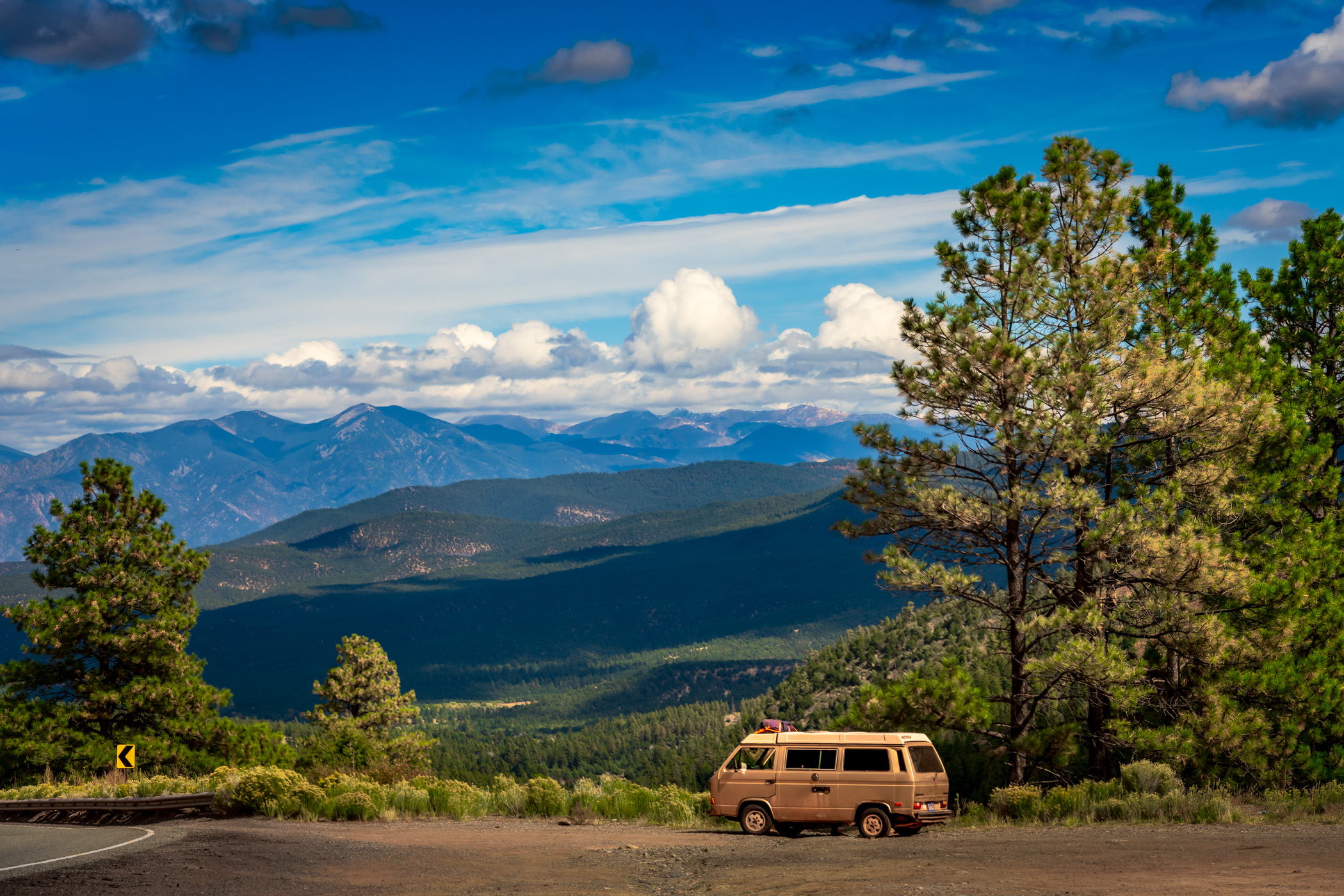 A Volkswagen Type 2 (T3)—or Vanagon—on a roadside turn out in the mountains near Taos, New Mexico.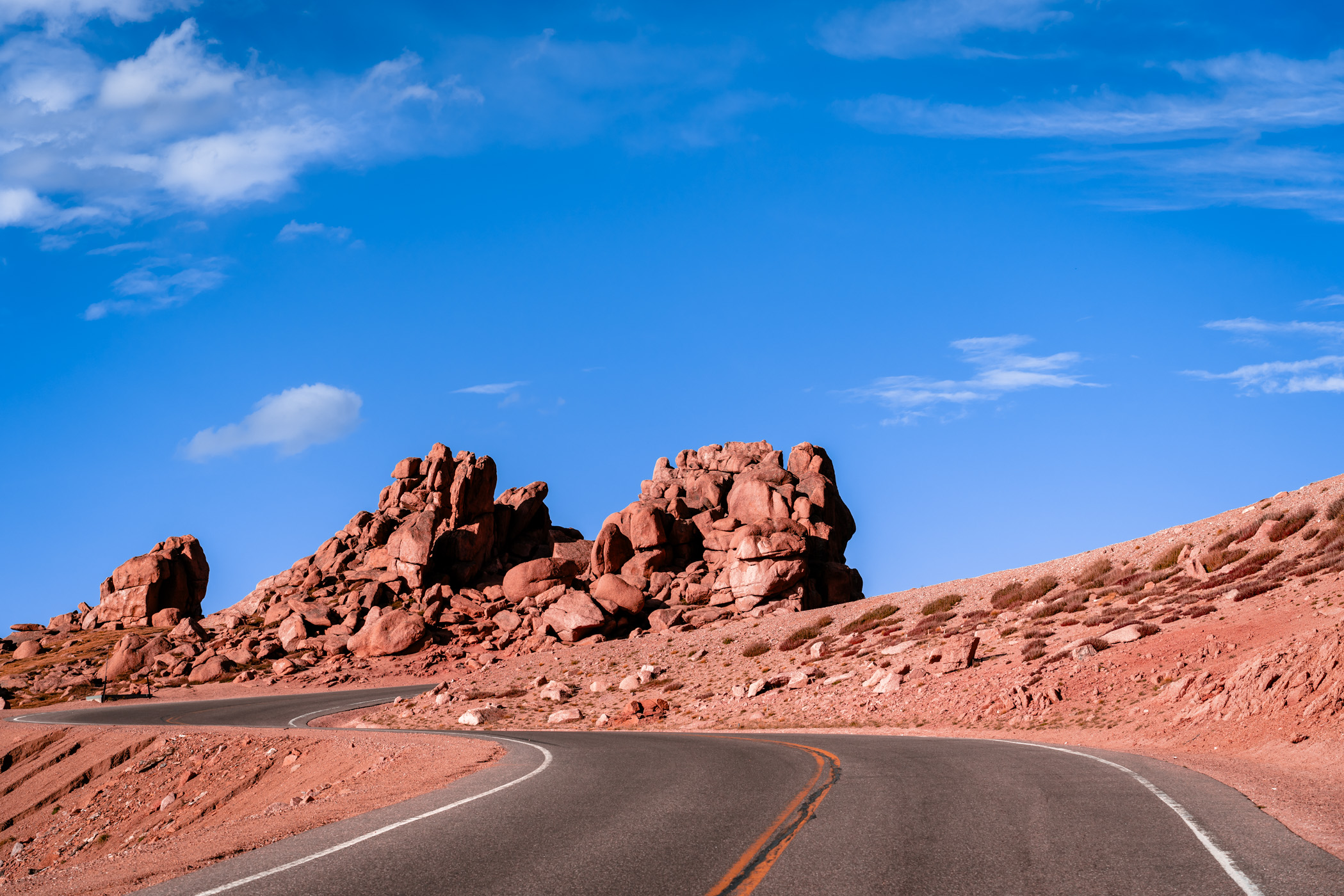 The Pikes Peak Highway curves around the rocky landscape near the summit of its namesake mountain.
Clouds reflect in the mirrored glass façade of the Hyatt Regency Dallas.
Marfa, Texas' water tower stands among the West Texas clouds.
Birch trees grow to the sky at Taos Ski Valley, New Mexico.
Construction on the New Harbor Bridge, Corpus Christi, Texas.