A sign leads to a Downtown Dallas, Texas, parking garage.
The sign for the long-gone Red Barn cocktail lounge/bar now graces the exterior of the Neiman Marcus store at Las Vegas' Fashion Show Mall.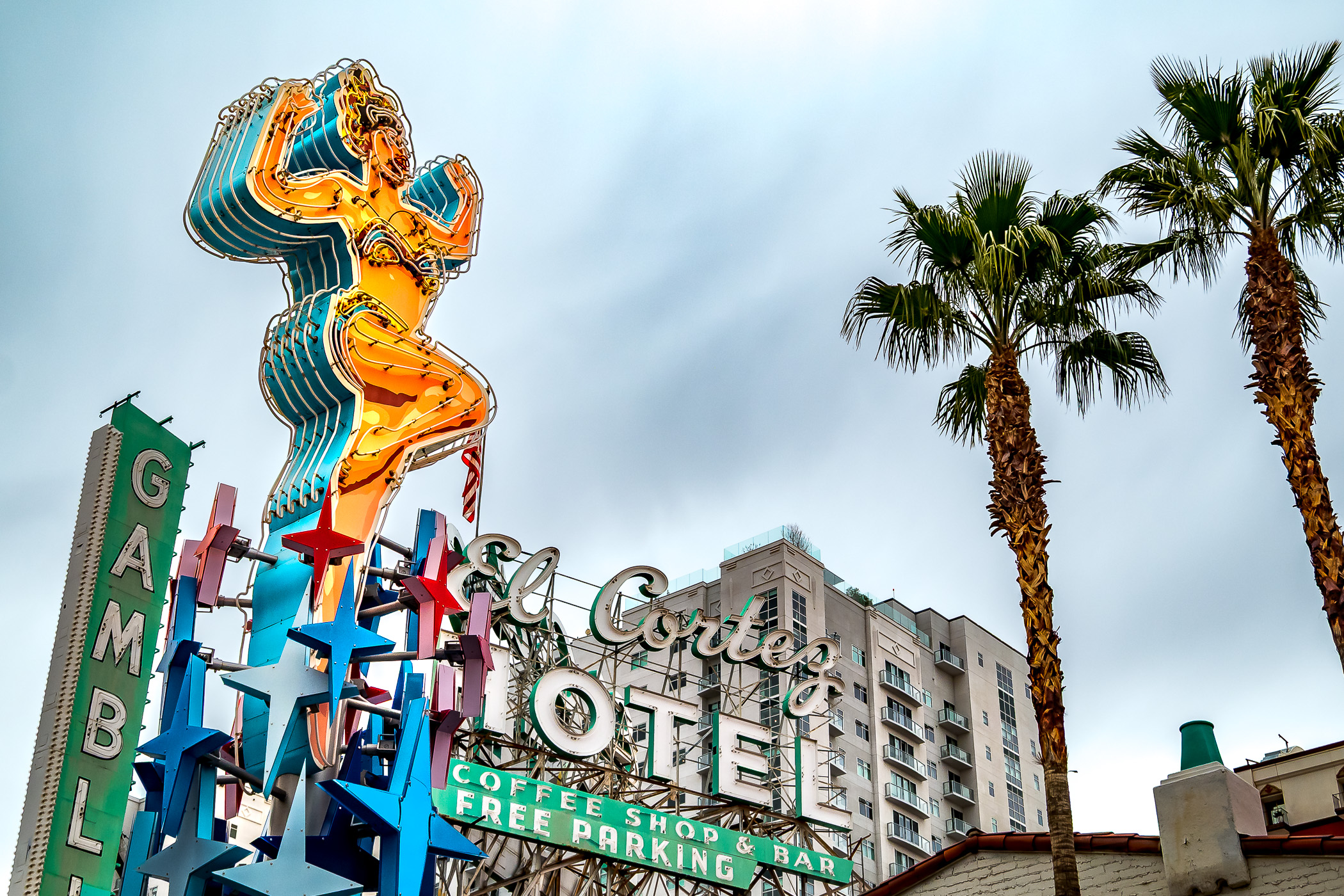 The sign for the El Cortez Hotel & Casino in Downtown Las Vegas.
The sign for Adrian, Texas' MidPoint Cafe rises into the Texas Panhandle sky.
Tucumcari, New Mexico's classic Blue Swallow Motel awaits travelers on the Historic Route 66.
A faded sign on the side of a building in Downtown McKinney, Texas.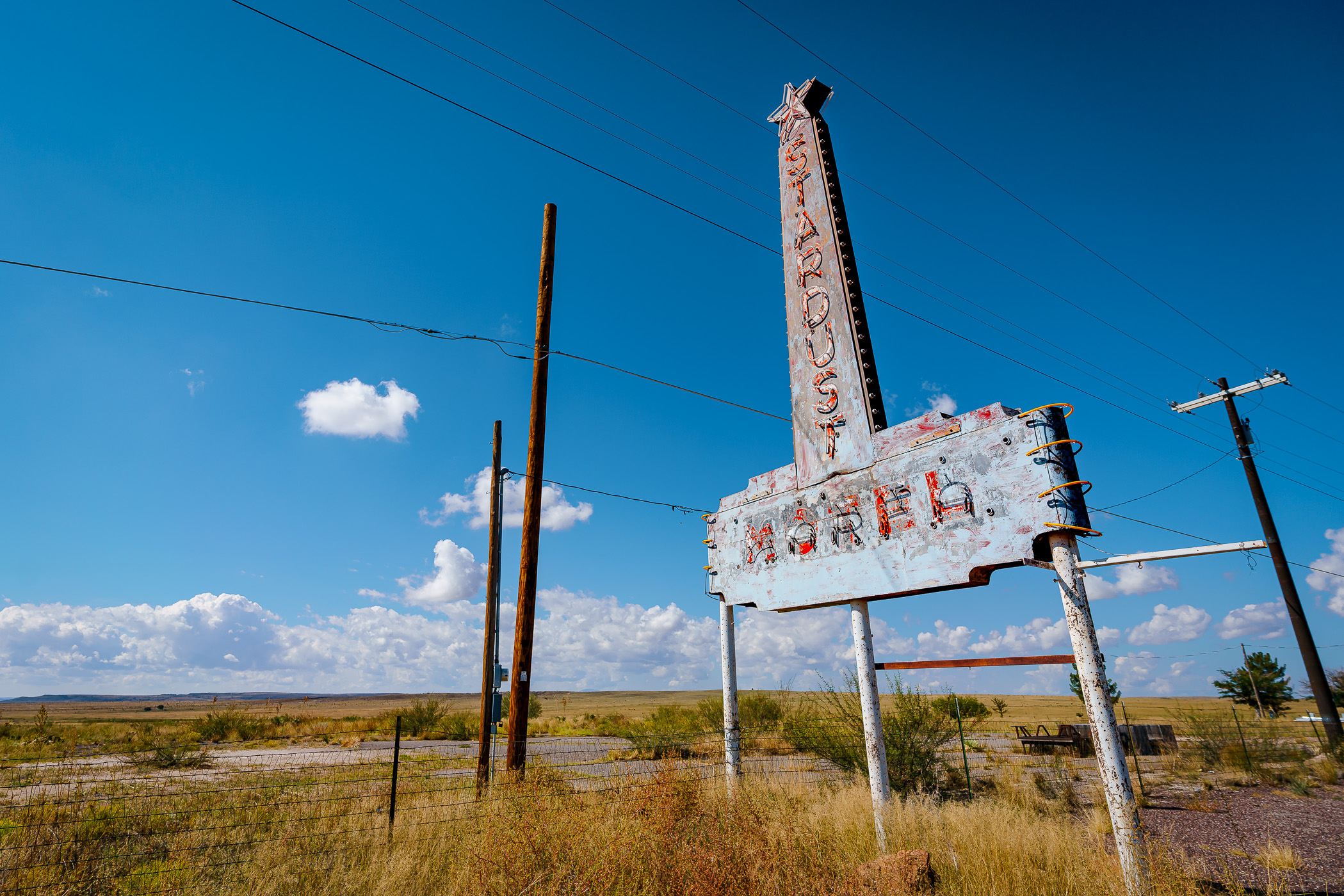 The abandoned, decaying sign of the long-demolished Stardust Motel in Marfa, Texas.
Three windows under a sign at Seattle's Pike Place Market.
A lost "No Parking" sign painted on a crumbling wall in Downtown McKinney, Texas.
A helicopter flies over Downtown Chicago as seen from Grant Park.