The Golden Gate Bridge stretches from the San Francisco Peninsula to the Marin Headlands at the entrance to San Francisco Bay.
The starboard anchor of the SS Jeremiah O'Brien—one of only two surviving operational Liberty ships from World War II—now docked at San Francisco's Pier 45.
The Vaillancourt Fountain—also known as "Quebec libre!"—is overshadowed by San Francisco's Embarcadero Center.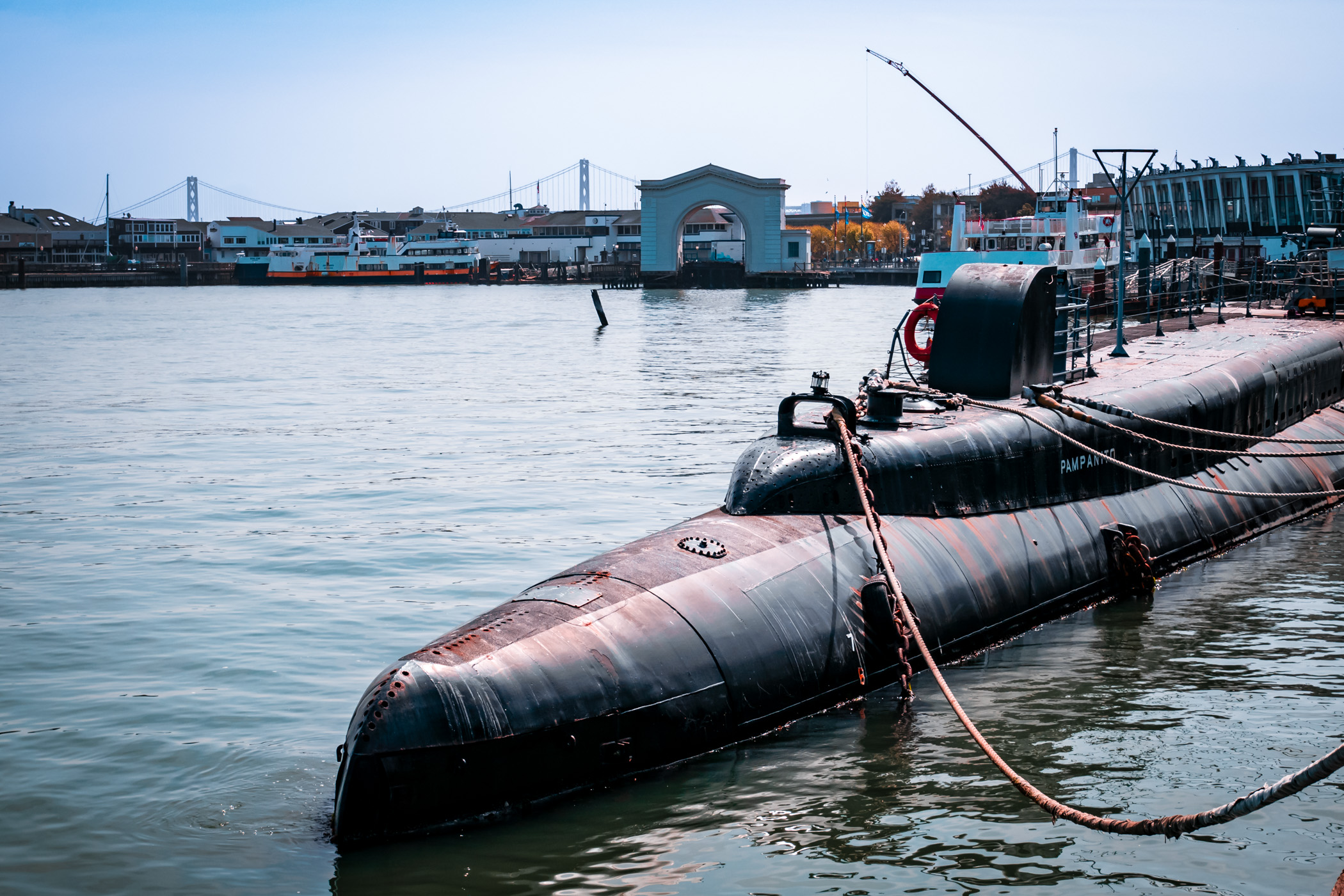 The World War II-era submarine USS Pampanito, now on display at San Francisco's Fisherman's Wharf.
The iconic Golden Gate Bridge cuts across the entrance to San Francisco Bay.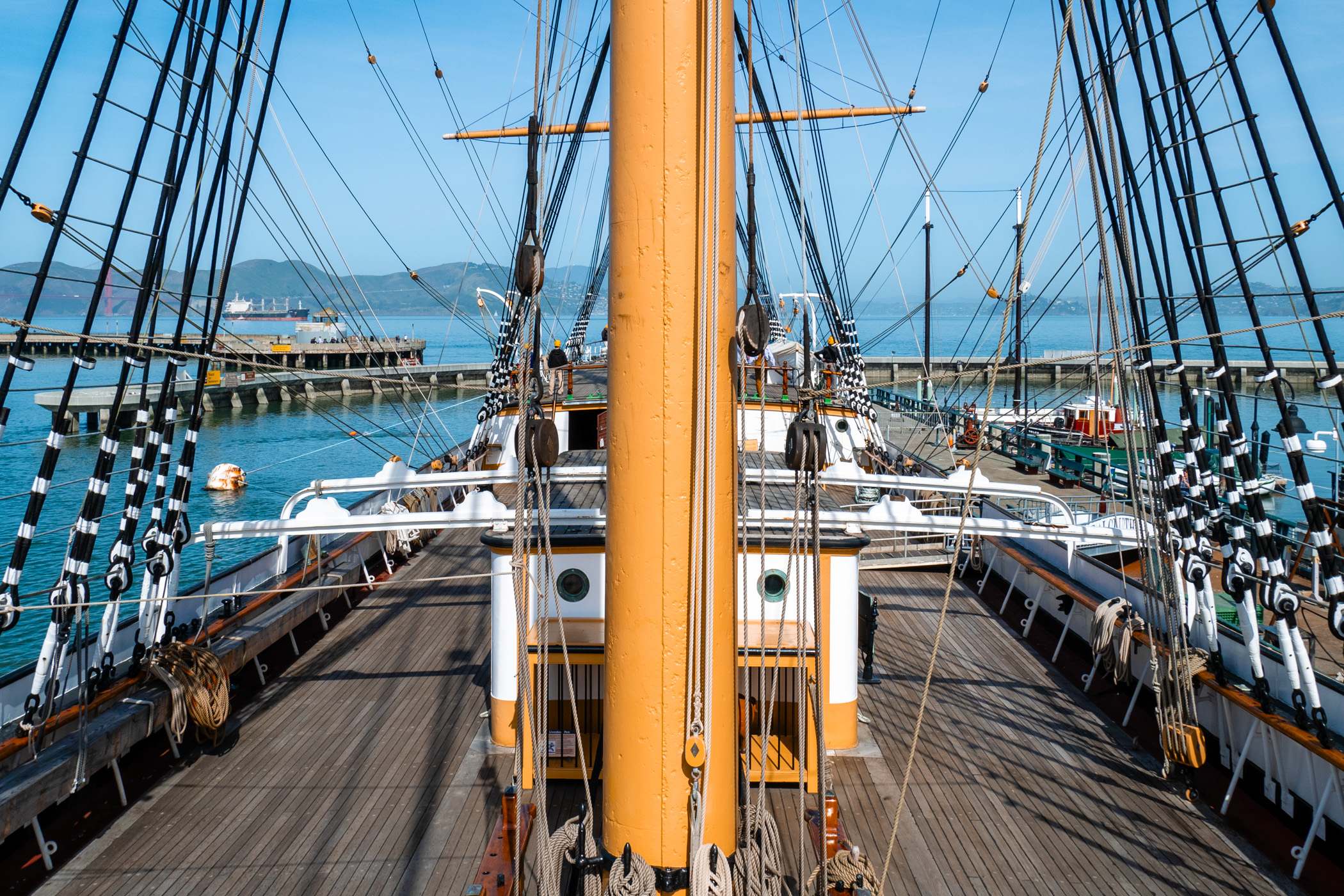 One of the three masts of the 1886 square-rigged ship Balclutha, now in the collection of the San Francisco Maritime National Historical Park.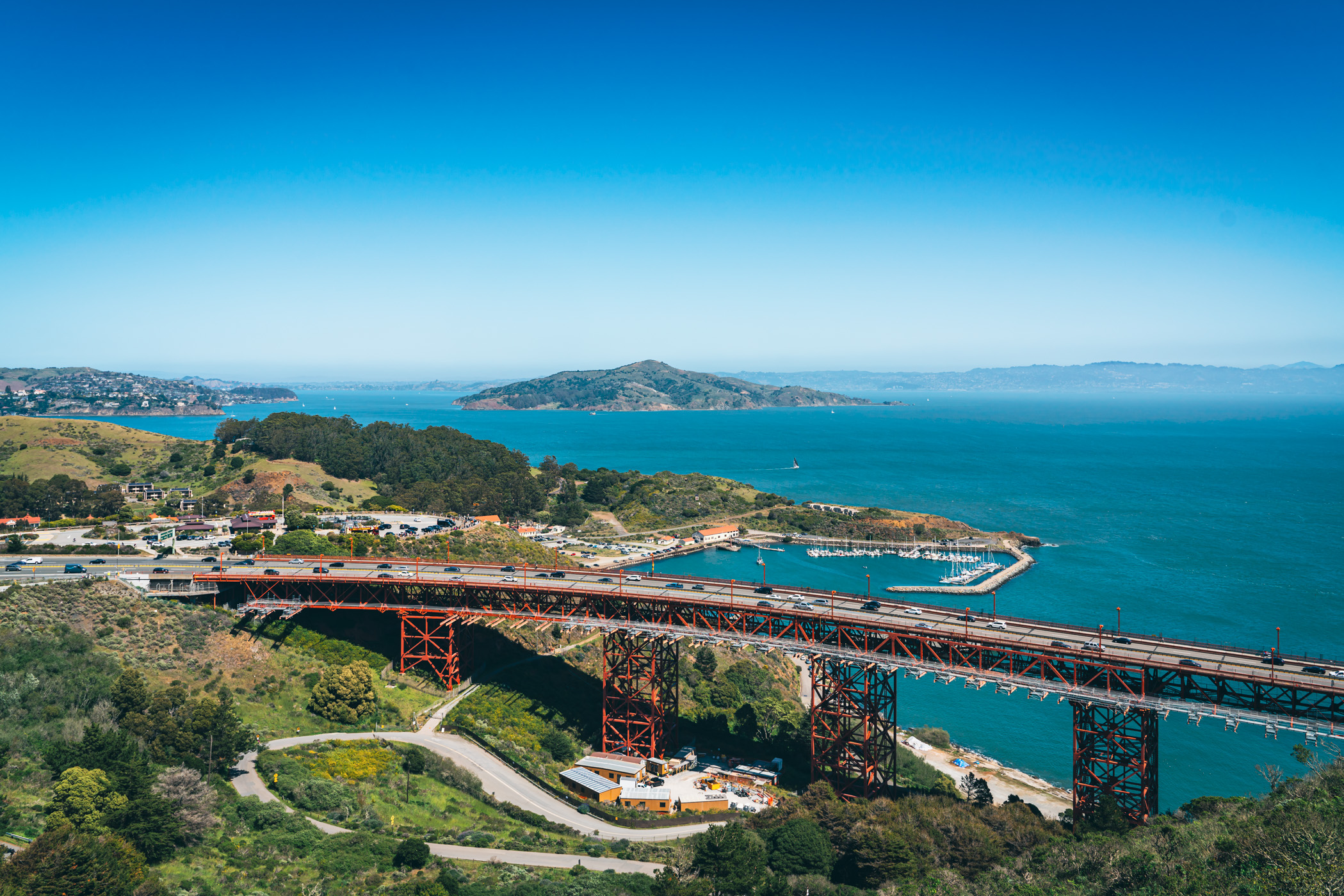 The northern approach of the Golden Gate Bridge vaults over the rugged landscape of the Marin Headlands.
The evening sun illuminates a wooded area along the Coastal Trail at Lands End, San Francisco.
The Mile Rocks Lighthouse, located a mile southwest of the Golden Gate Bridge, warns ships of the dangerour Mile Rocks.
The decaying walls of San Francisco's Alcatraz Federal Penitentiary.