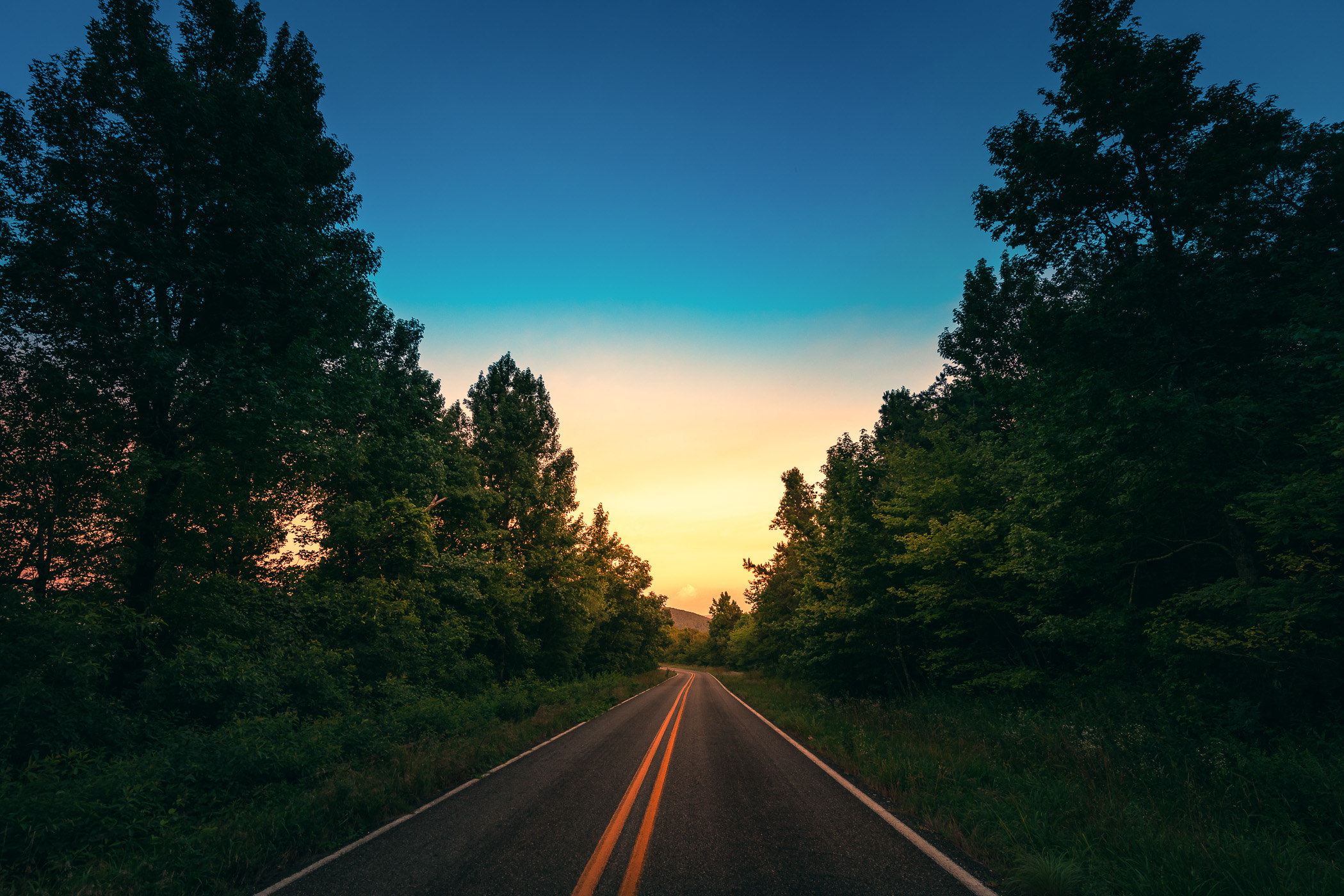 The sun sets on Arkansas' Talimena National Scenic Byway near the town of Mena.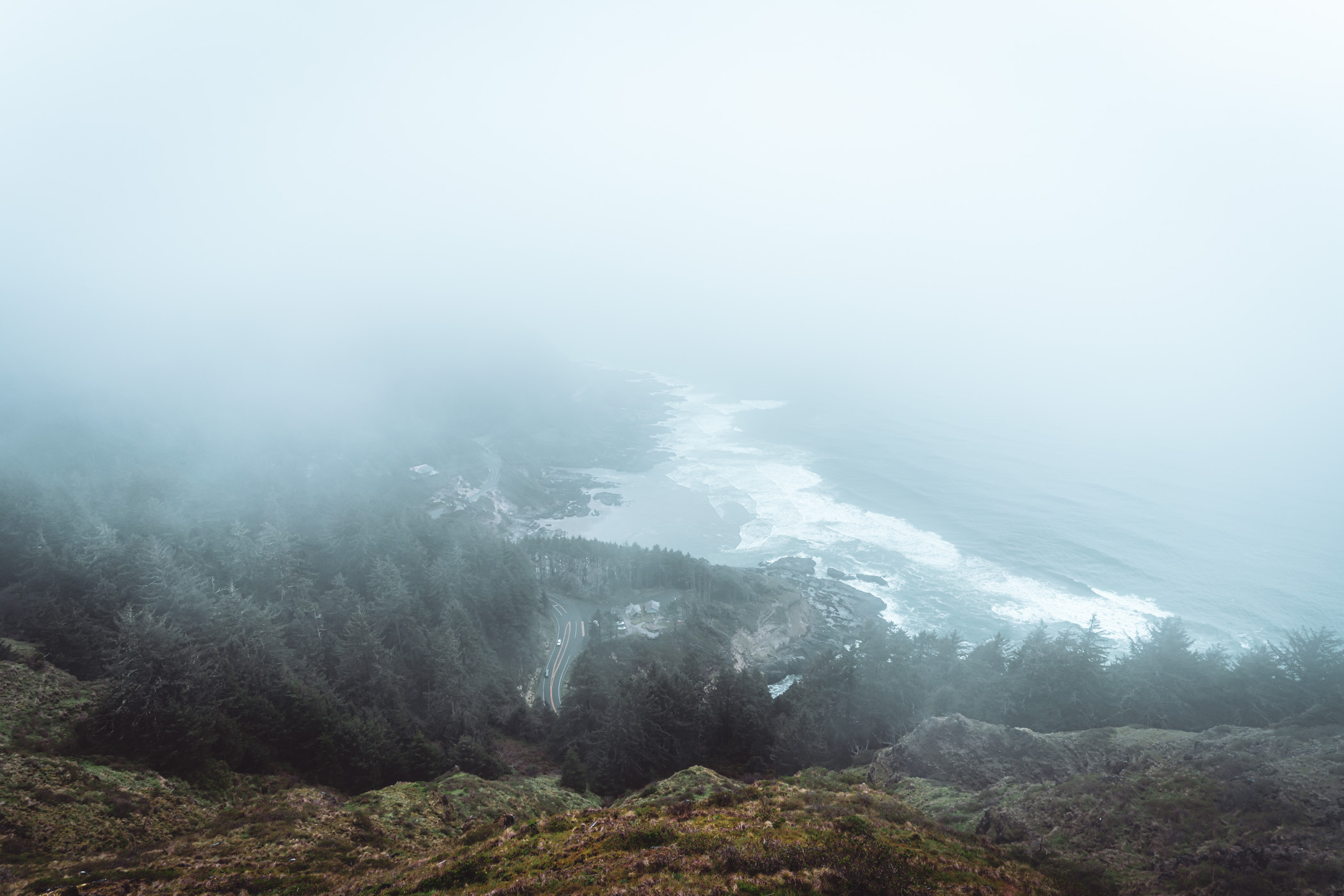 The Oregon Coast Highway (US-101) snakes along the fog-shrouded, rugged Pacific Coast at Cape Perpetua, Oregon.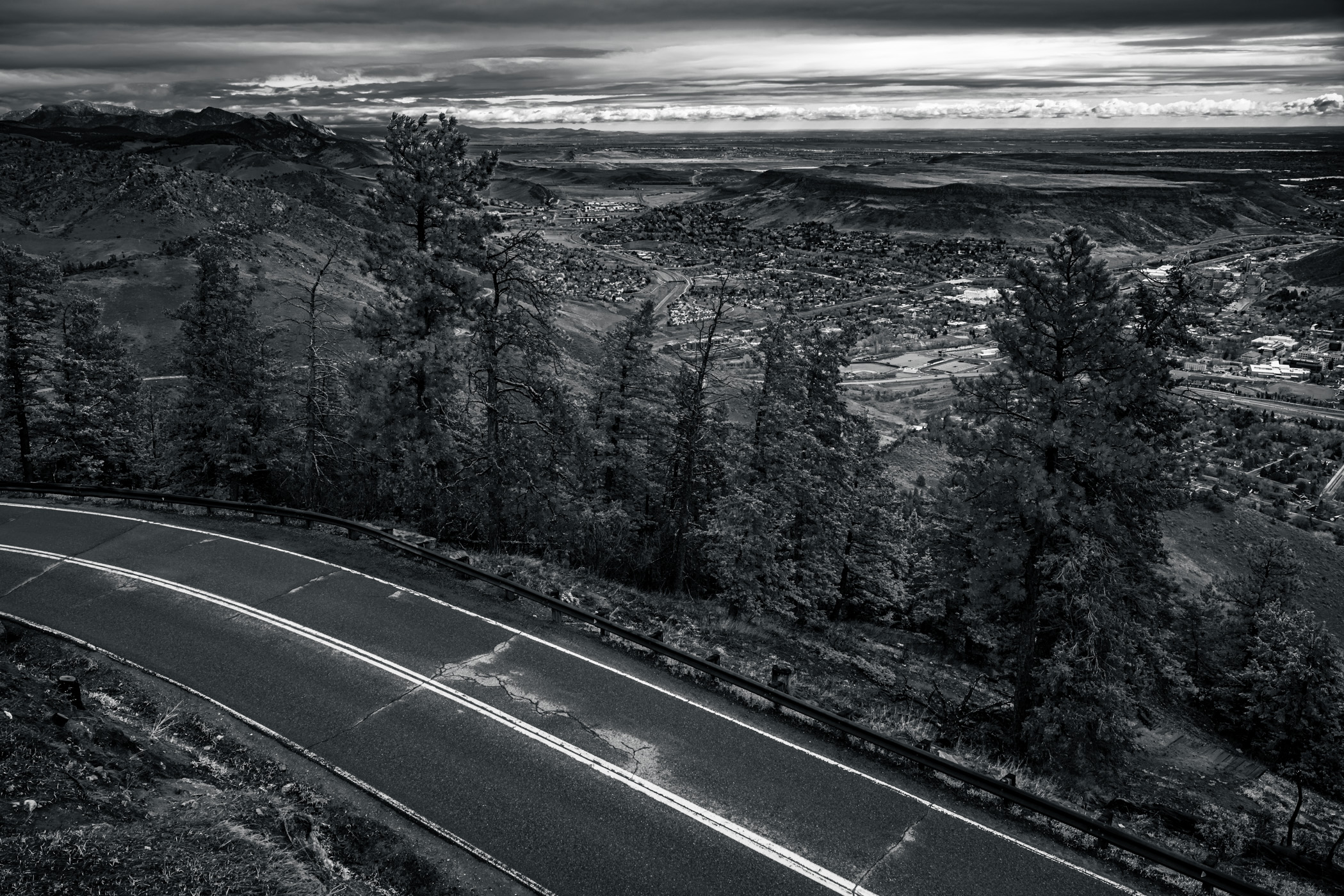 A road carves around Lookout Mountain, overlooking Golden, Colorado.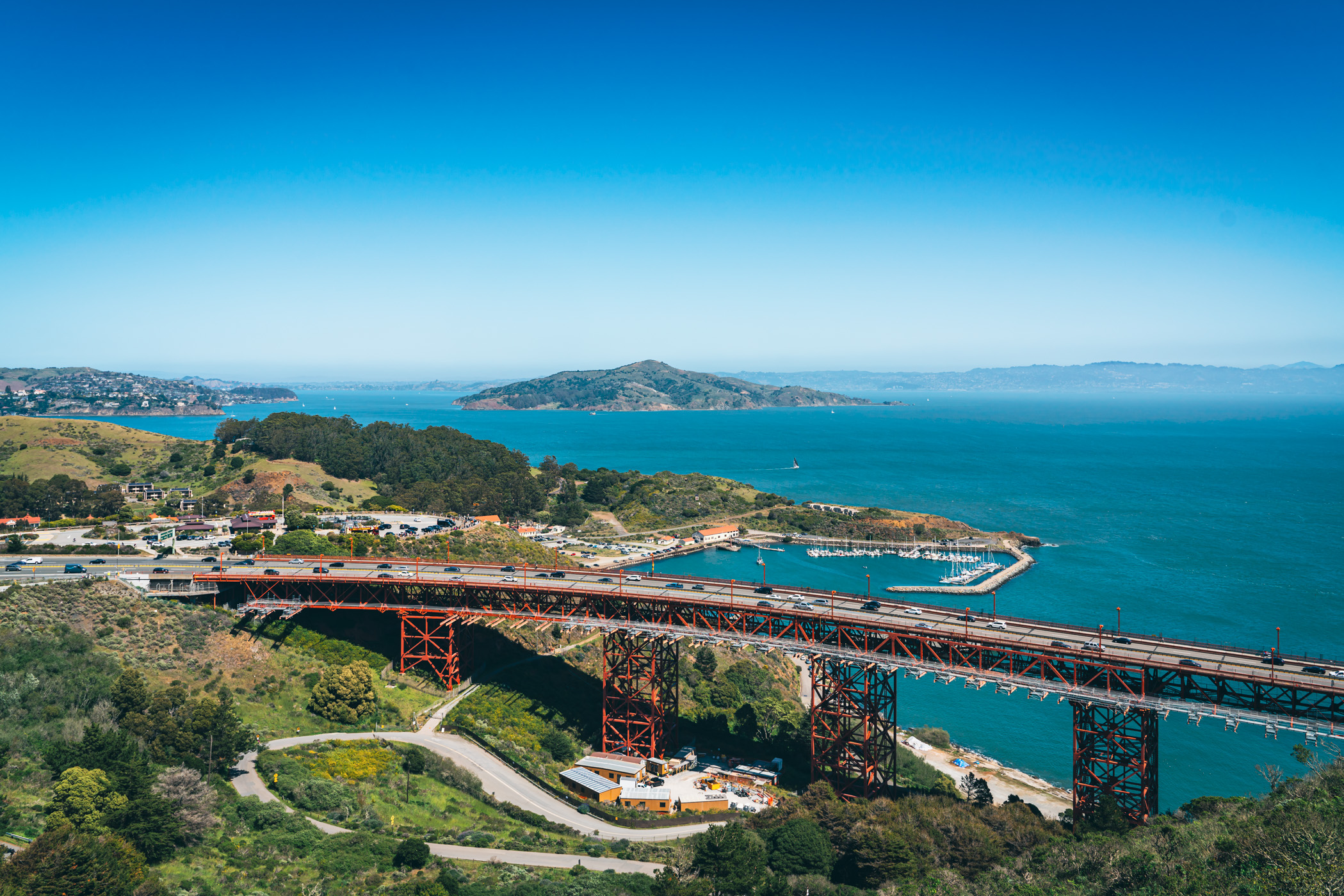 The northern approach of the Golden Gate Bridge vaults over the rugged landscape of the Marin Headlands.
Traffic on West Flamingo Road as night falls on Las Vegas.
A road spans the Big Mineral Arm of Lake Texoma at North Texas' Hagerman National Wildlife Refuge.
A road leads to snowcapped mountains at Colorado's Rocky Mountain National Park.
A mountain road winds through the forest on a rainy, overcast day near Golden, Colorado.
The Prada Marfa art installation under West Texas cloudy skies.