The forest is reflected in a pond at Oklahoma's McGee Creek State Park.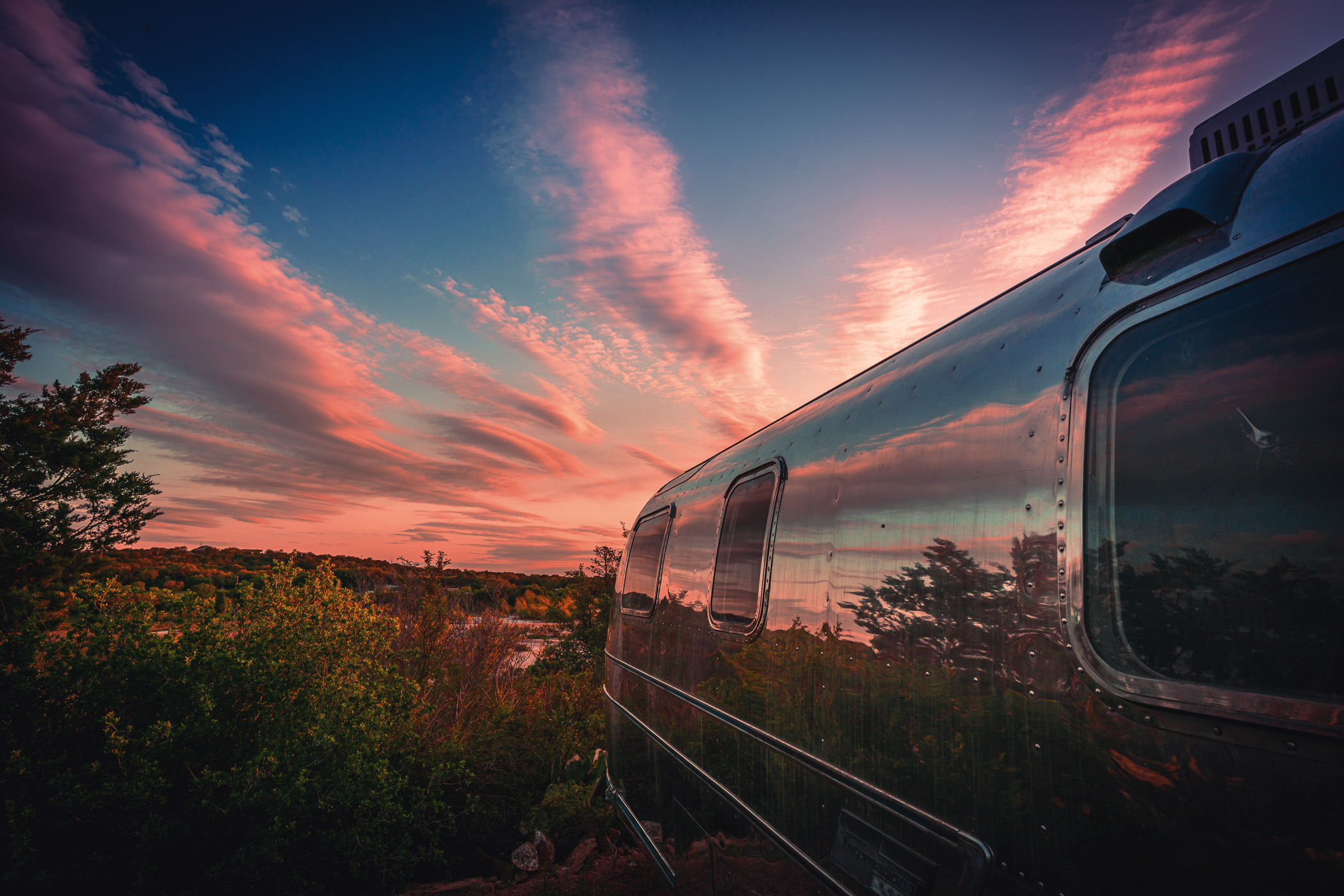 The sunsets on an Airstream trailer on a bluff overlooking the LLano River near Mason, Texas.
This abstract view of the modern architecture of Downtown Dallas' Hyatt Regency resembles the tops of glass mountains.
Architectural detail of the Seattle Center's McCaw Hall, Seattle, Washington.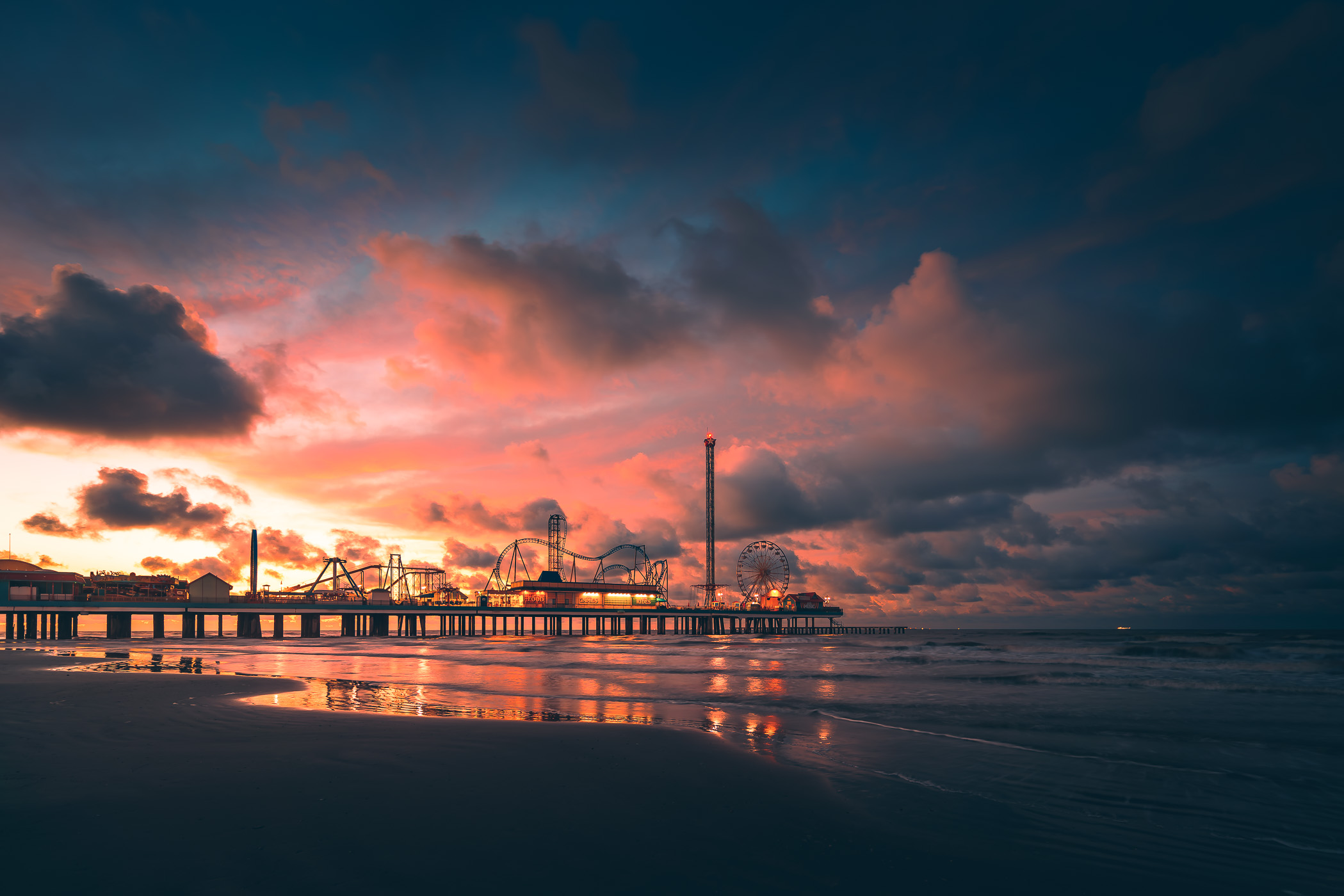 The sun begins to rise on the Galveston Island Historic Pleasure Pier, Texas.
The Garland City Power Plant punctuates the far shore of North Texas' Lake Lavon.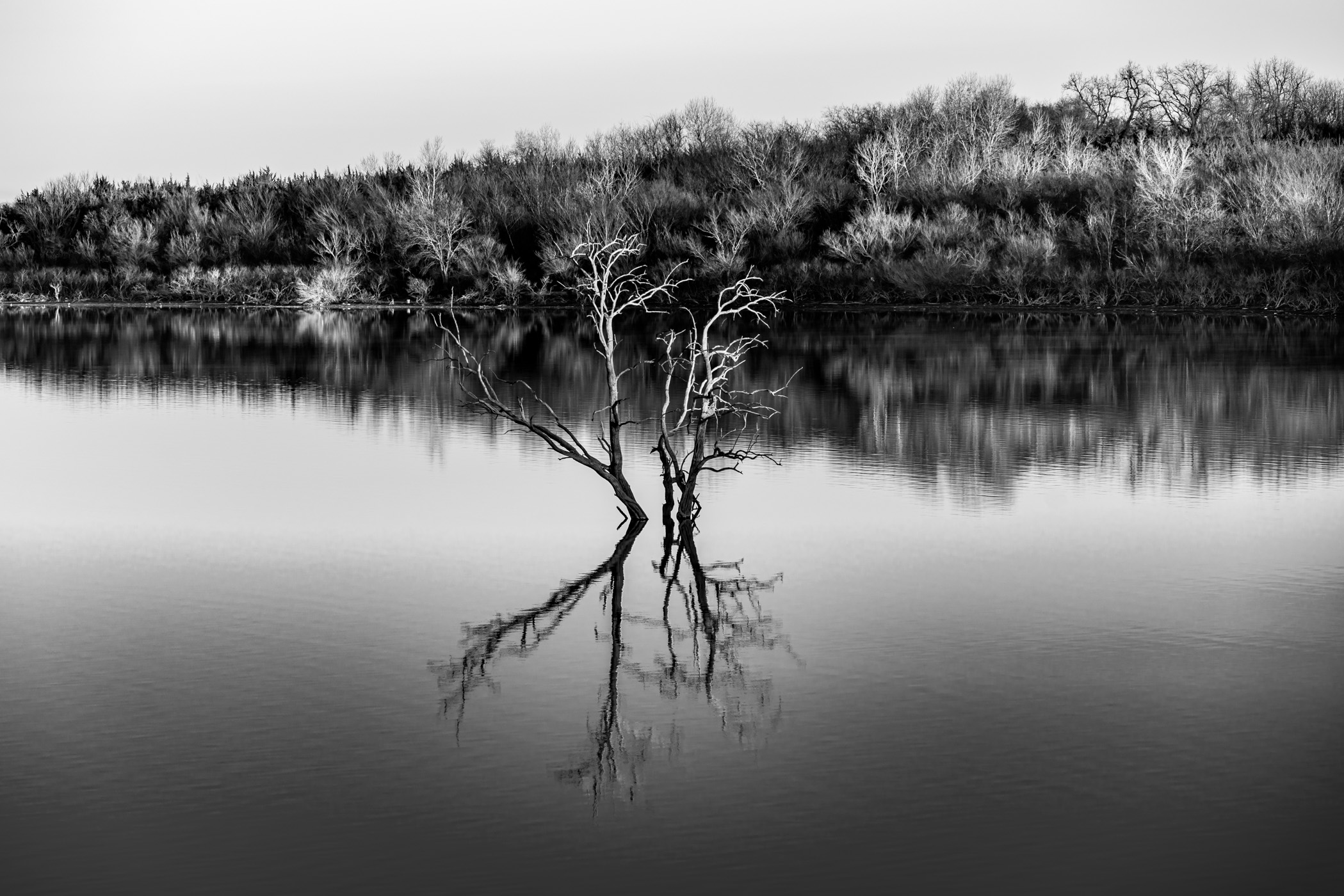 A tree rises out of the waters of North Texas' Lake Lavon.
West Anadarche Creek flows to Lake Murray at Lake Murray State Park, Oklahoma.
The sun rises on barren trees at North Texas' Hagerman National Wildlife Refuge.