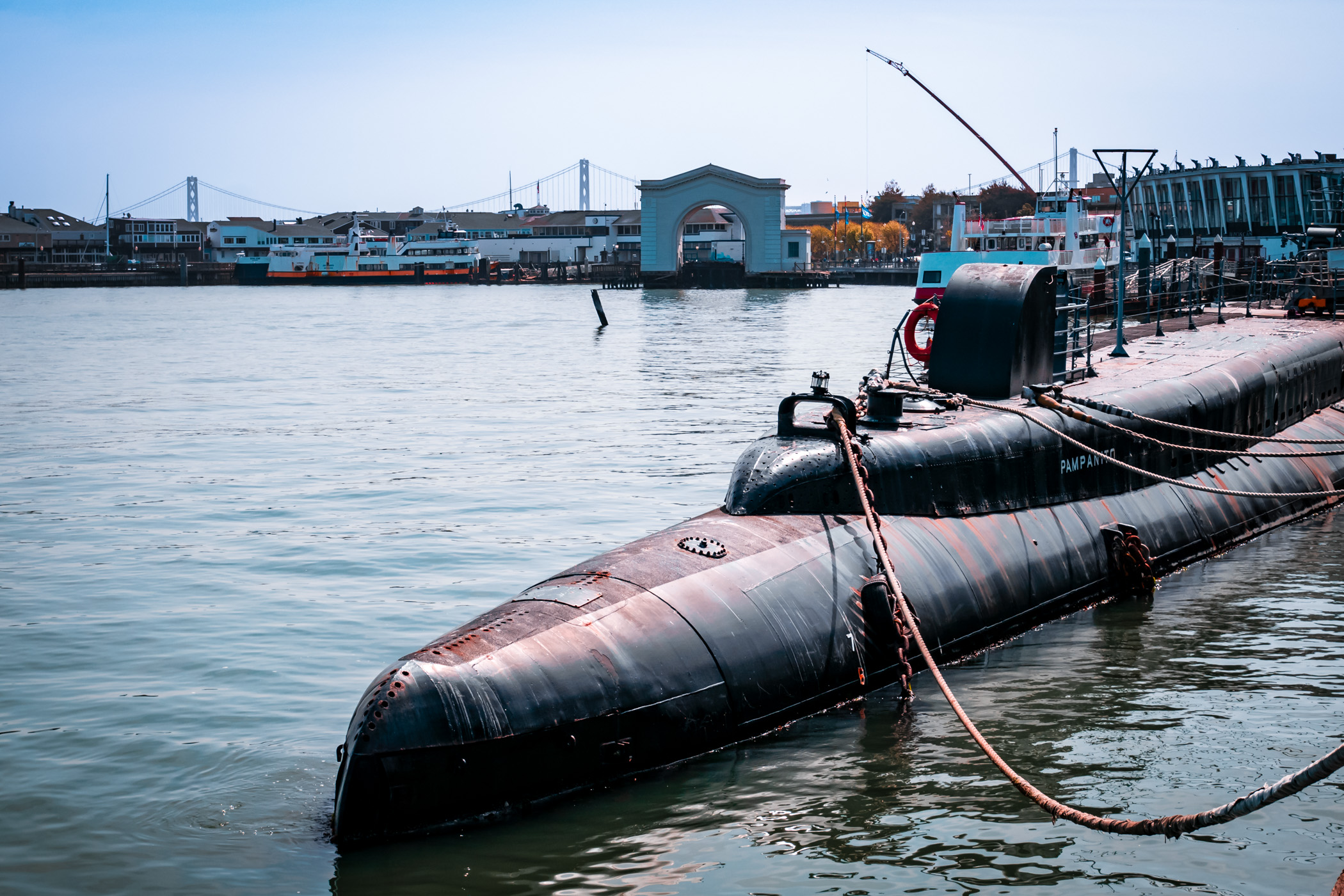 The World War II-era submarine USS Pampanito, now on display at San Francisco's Fisherman's Wharf.
Reeds on the shore of the lake at East Texas' Tyler State Park.
Detail of architect Frank Gehry's Museum of Pop Culture, Seattle, Washington.
The Veer Towers reach into the blue sky over Las Vegas' CityCenter.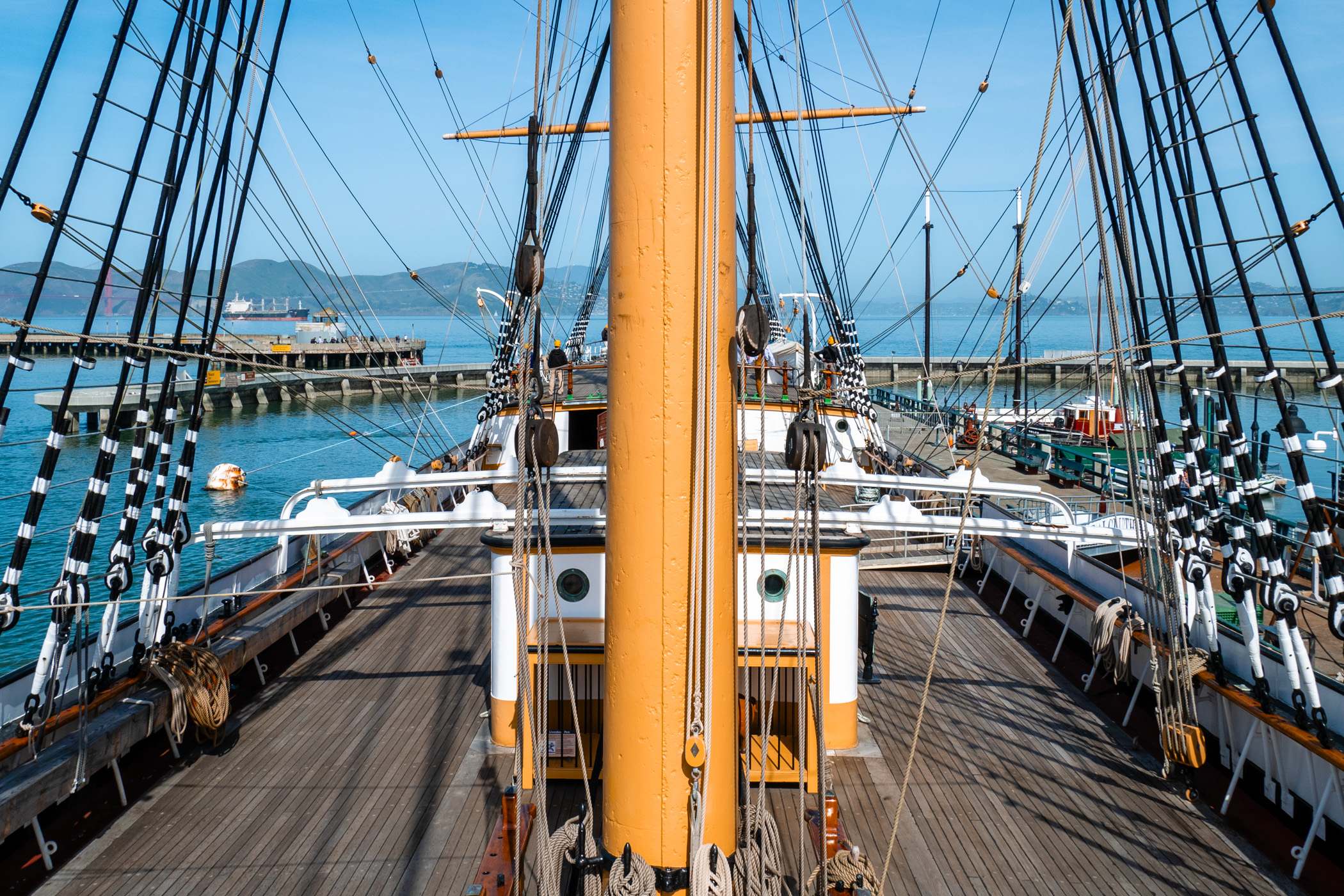 One of the three masts of the 1886 square-rigged ship Balclutha, now in the collection of the San Francisco Maritime National Historical Park.
Snowy trees on Nevada's Mount Charleston.
The sign for the long-gone Red Barn cocktail lounge/bar now graces the exterior of the Neiman Marcus store at Las Vegas' Fashion Show Mall.
The evening sun illuminates a wooded area along the Coastal Trail at Lands End, San Francisco.
Architectural detail of the Seattle Center's McCaw Hall, Seattle, Washington.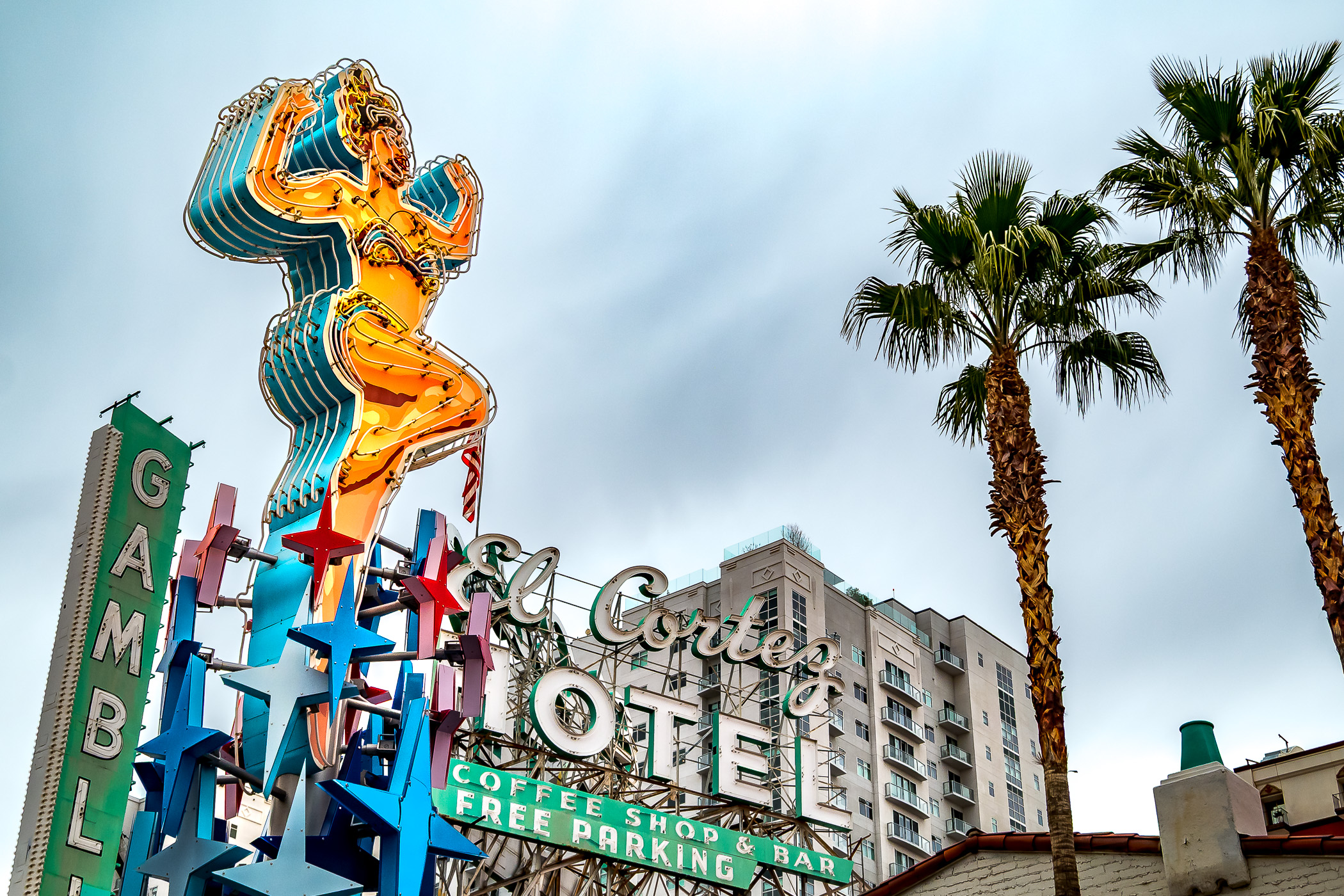 The sign for the El Cortez Hotel & Casino in Downtown Las Vegas.