Sea stacks emerge from the Pacific Ocean surf at Ariya's Beach, Gold Beach, Oregon.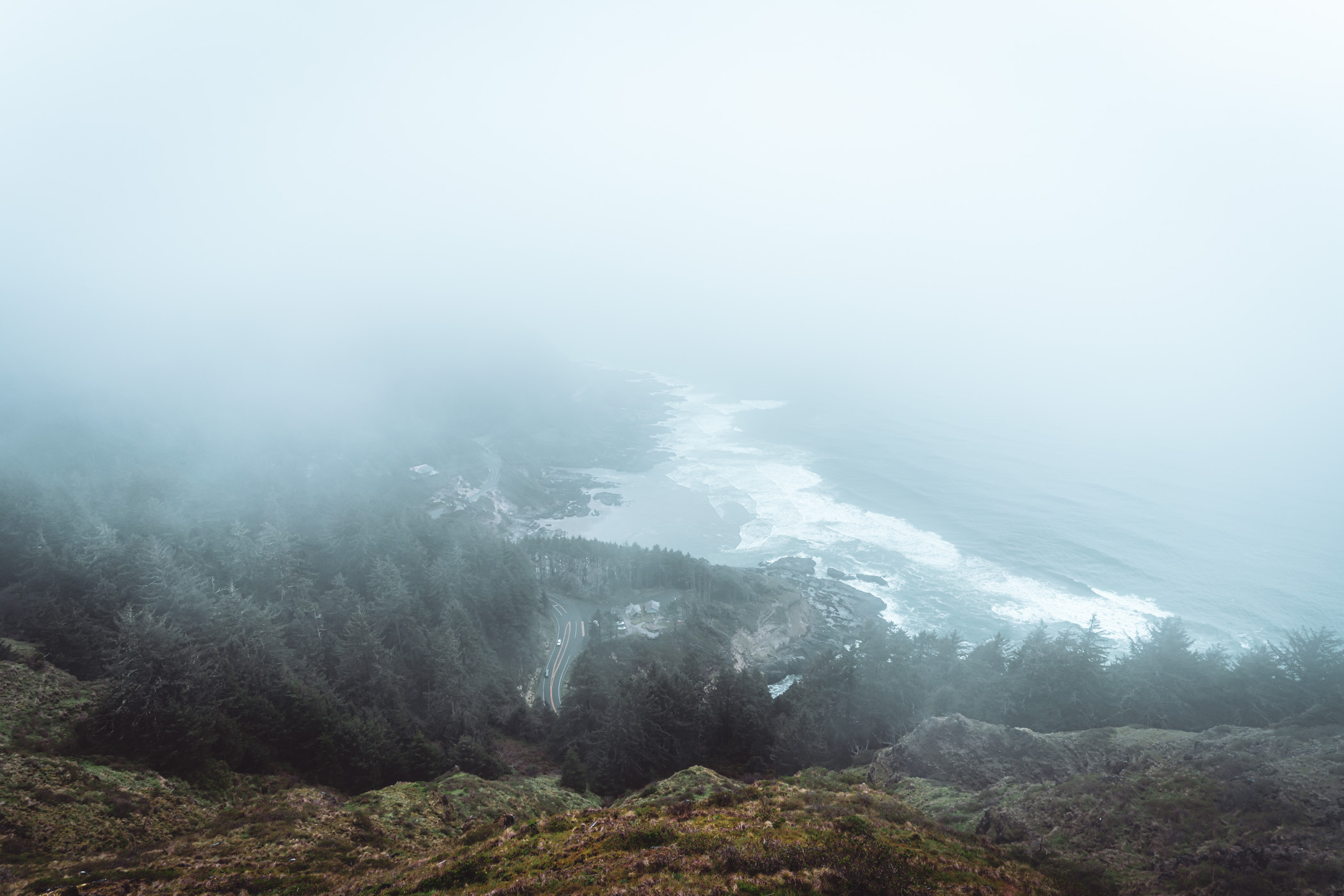 The Oregon Coast Highway (US-101) snakes along the fog-shrouded, rugged Pacific Coast at Cape Perpetua, Oregon.
The churning waters of Cobble Beach, Newport, Oregon.
Detail of Portland, Oregon's St. Johns Bridge as it arches over Cathedral Park.
Detail of architect Frank Gehry's Museum of Pop Culture, Seattle, Washington.
The sun sets on the far side of the mountainous Douglas Island, Juneau, Alaska.
A fishing vessel trawls the waters of Alaska's Glacier Bay National Park.
Trees reach into the fog at Cape Perpetua, Oregon.
Low clouds wrap mountains along the shore of Southeast Alaska's Frederick Sound.
Architectural detail of the Seattle Center's McCaw Hall, Seattle, Washington.