Sea stacks emerge from the Pacific Ocean surf at Ariya's Beach, Gold Beach, Oregon.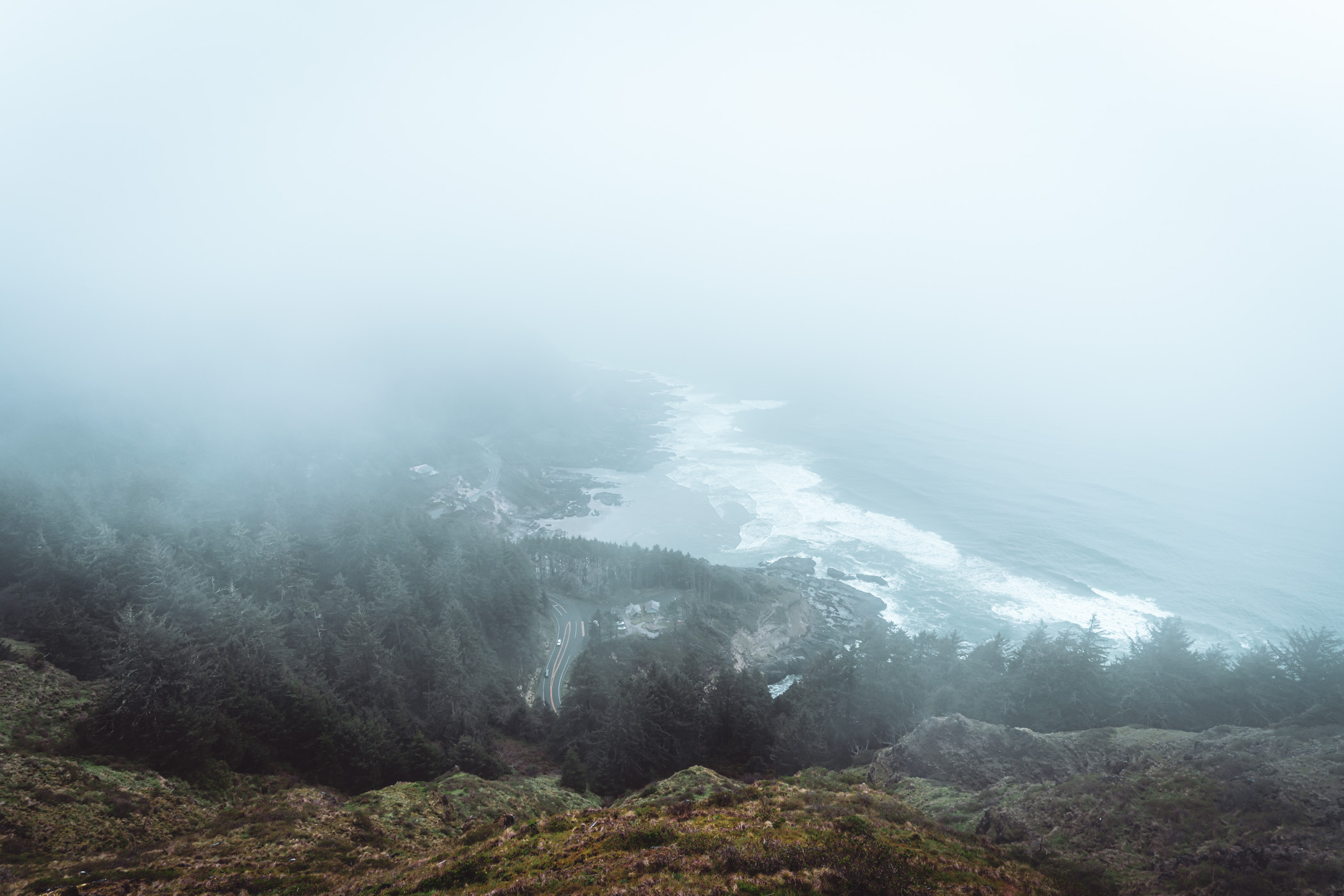 The Oregon Coast Highway (US-101) snakes along the fog-shrouded, rugged Pacific Coast at Cape Perpetua, Oregon.
The churning waters of Cobble Beach, Newport, Oregon.
Detail of Portland, Oregon's St. Johns Bridge as it arches over Cathedral Park.
An overcast day at Beverly Beach near Ocean Park, Oregon.
Trees reach into the fog at Cape Perpetua, Oregon.