The Canadian (Horseshoe) Falls at Niagara Falls, Ontario, as seen from the nearby Skylon Tower.
Toronto's Hard Rock Cafe sits across from the city's landmark Dundas Square.
A bronze hockey sculpture, "Our Game" by sculptor Edie Parker, outside of the Hockey Hall of Fame in Toronto.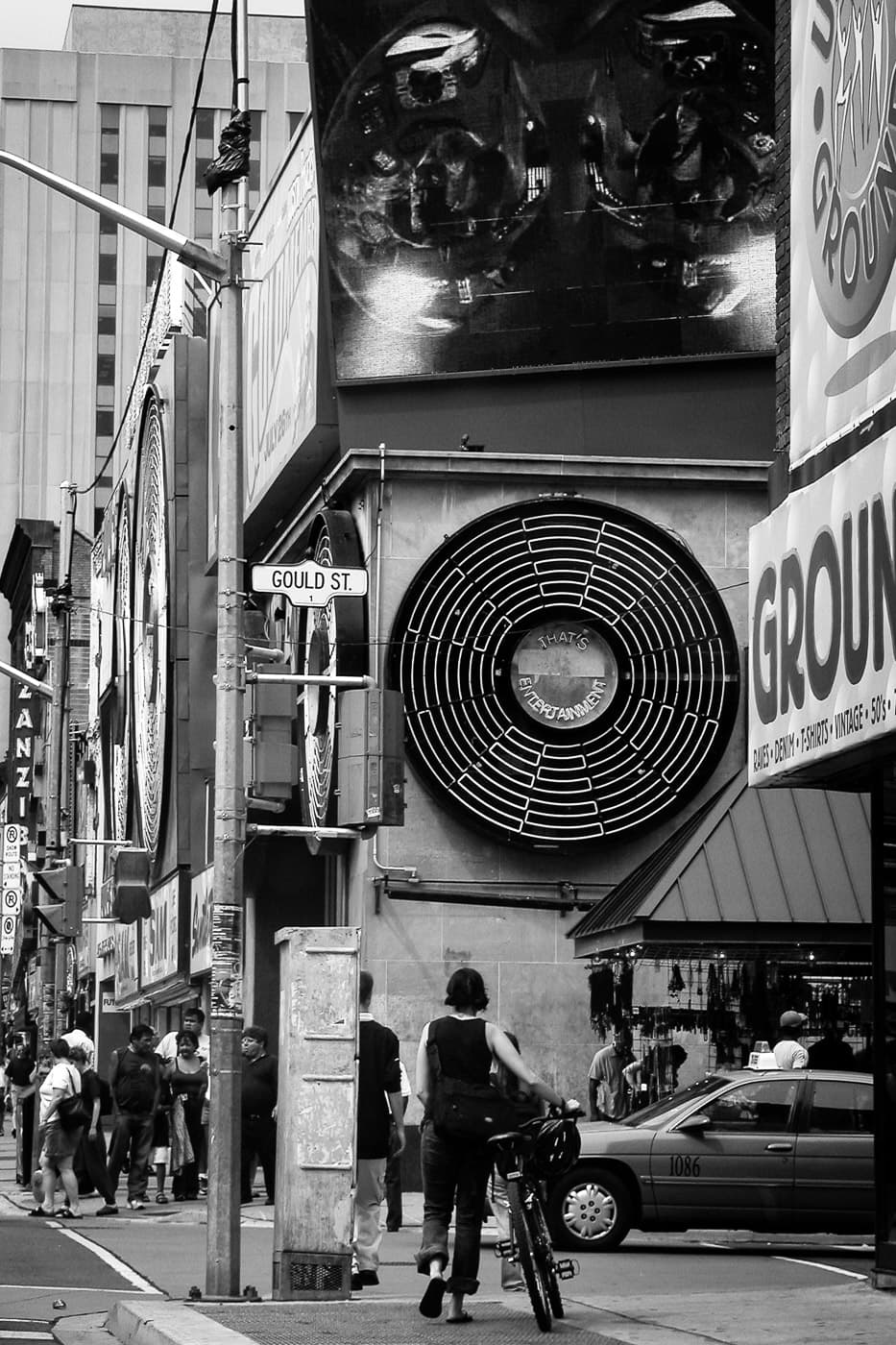 A girl walks her bike along Toronto's Yonge Street towards iconic retailer Sam the Record Man in this shot from 2004. Sadly, the store closed forever in 2007.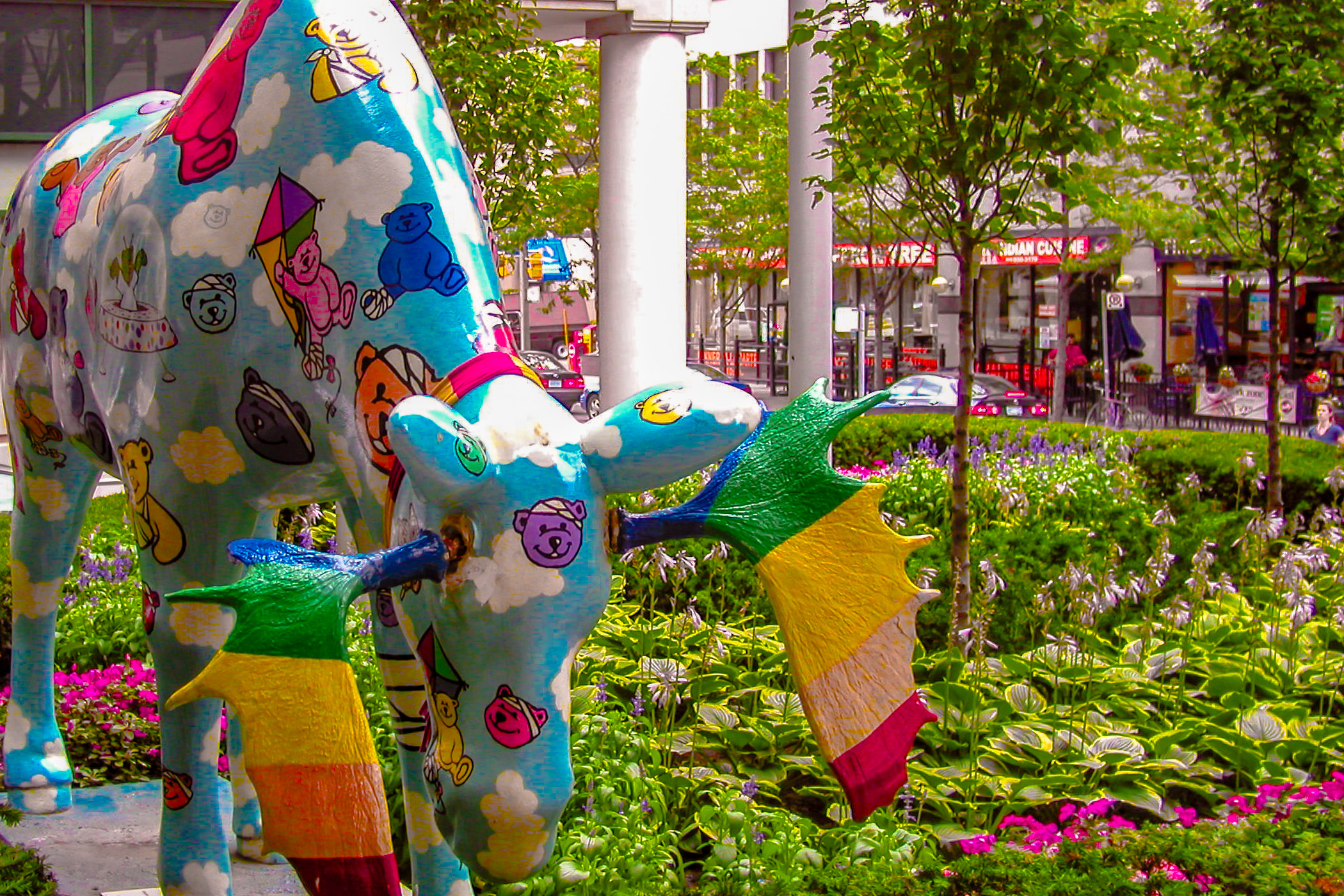 A decorated statue of a moose outside of Toronto's Hospital for Sick Children.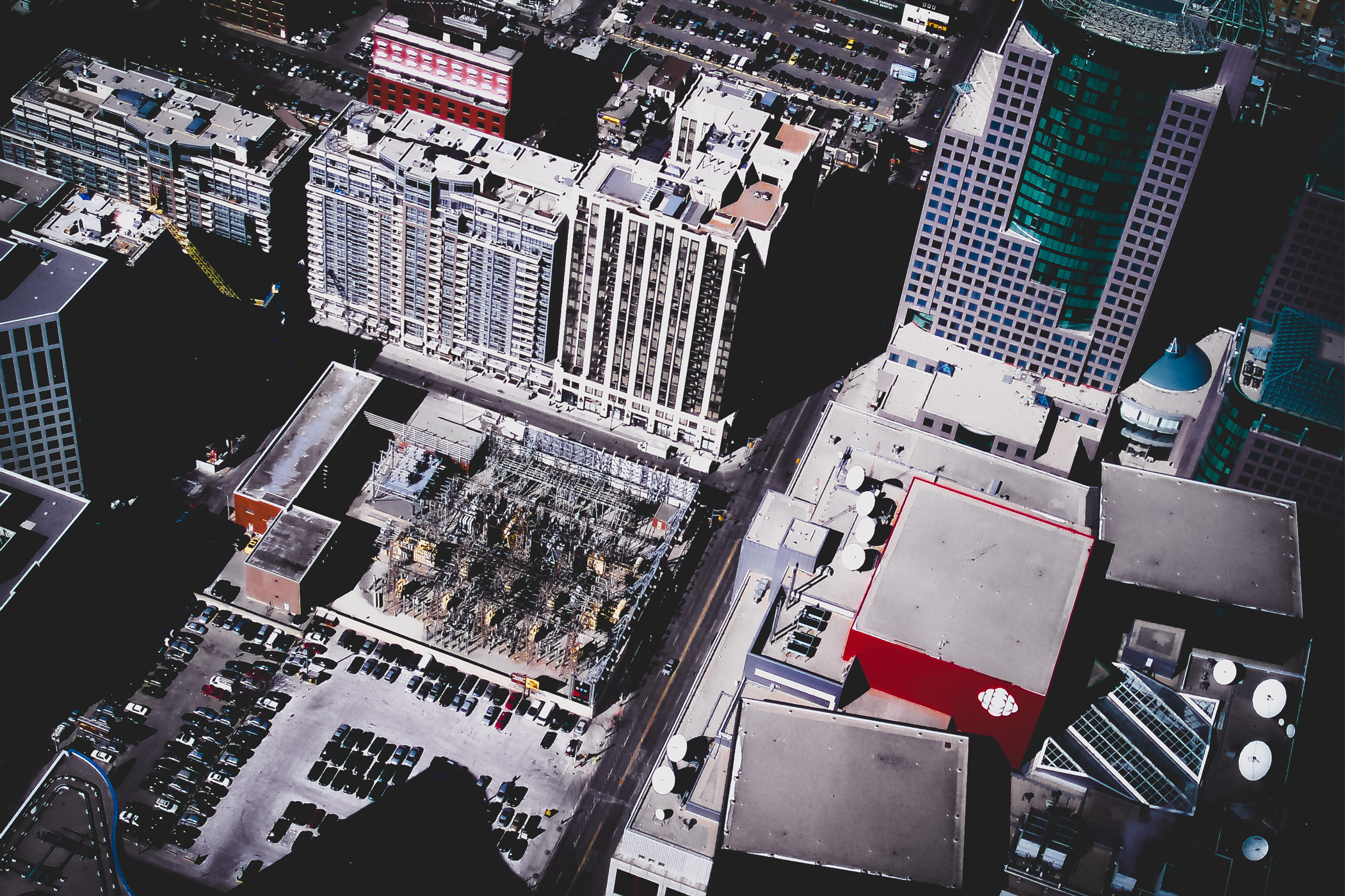 The Canadian Broadcasting Corporation's headquarters, in the lower right, and surrounding environs, Toronto, Ontario, as seen from the CN Tower.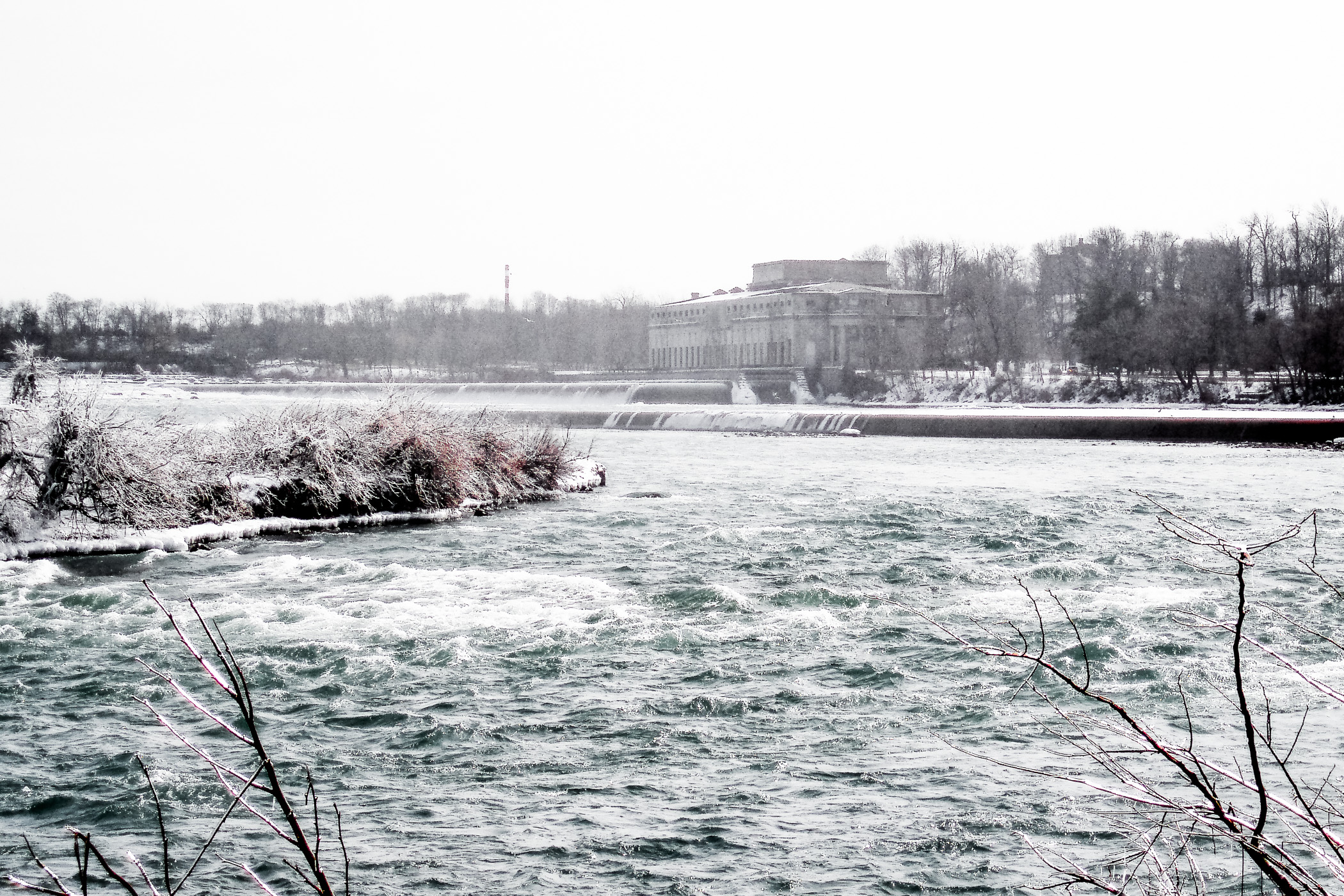 Upriver of Niagara Falls, looking east from Ontario to New York.
A cold day at The Beaches, Toronto, Ontario.