Traffic on West Flamingo Road as night falls on Las Vegas.
A light-festooned Christmas Tree in Downtown Dallas.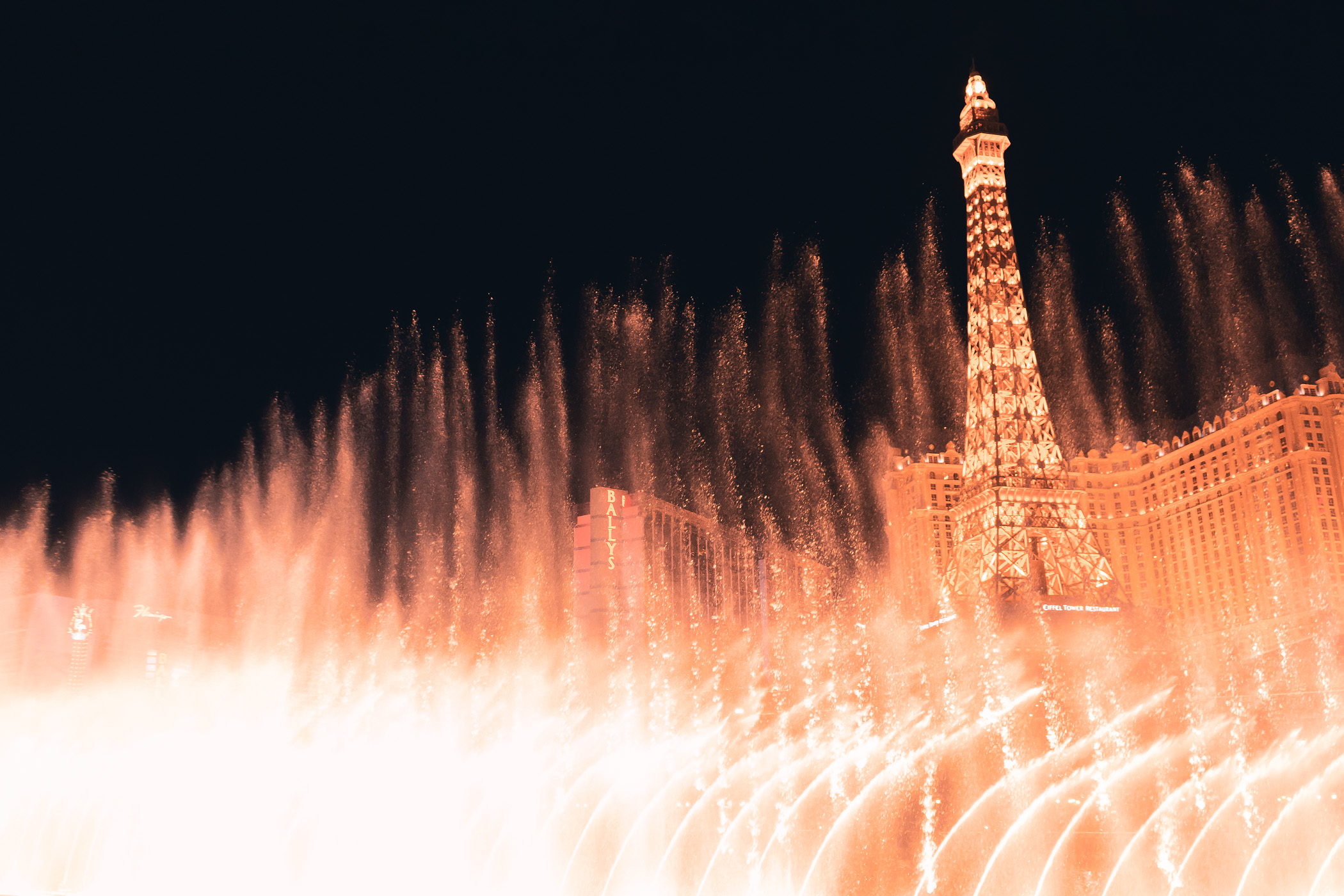 Las Vegas' Paris and Ballys, partially-obscured by the fountains at the adjacent Bellagio.
Twilight bathes Seattle in a blue tone as the very last light of day illuminates the city's skyline.
The reproduction of Roma's Trevi Fountain at the Forum Shops at Caesars, Las Vegas.
Alamogordo, New Mexico's White Sands Motel at night.
Bally's and Paris Las Vegas glow in the Nevada desert night.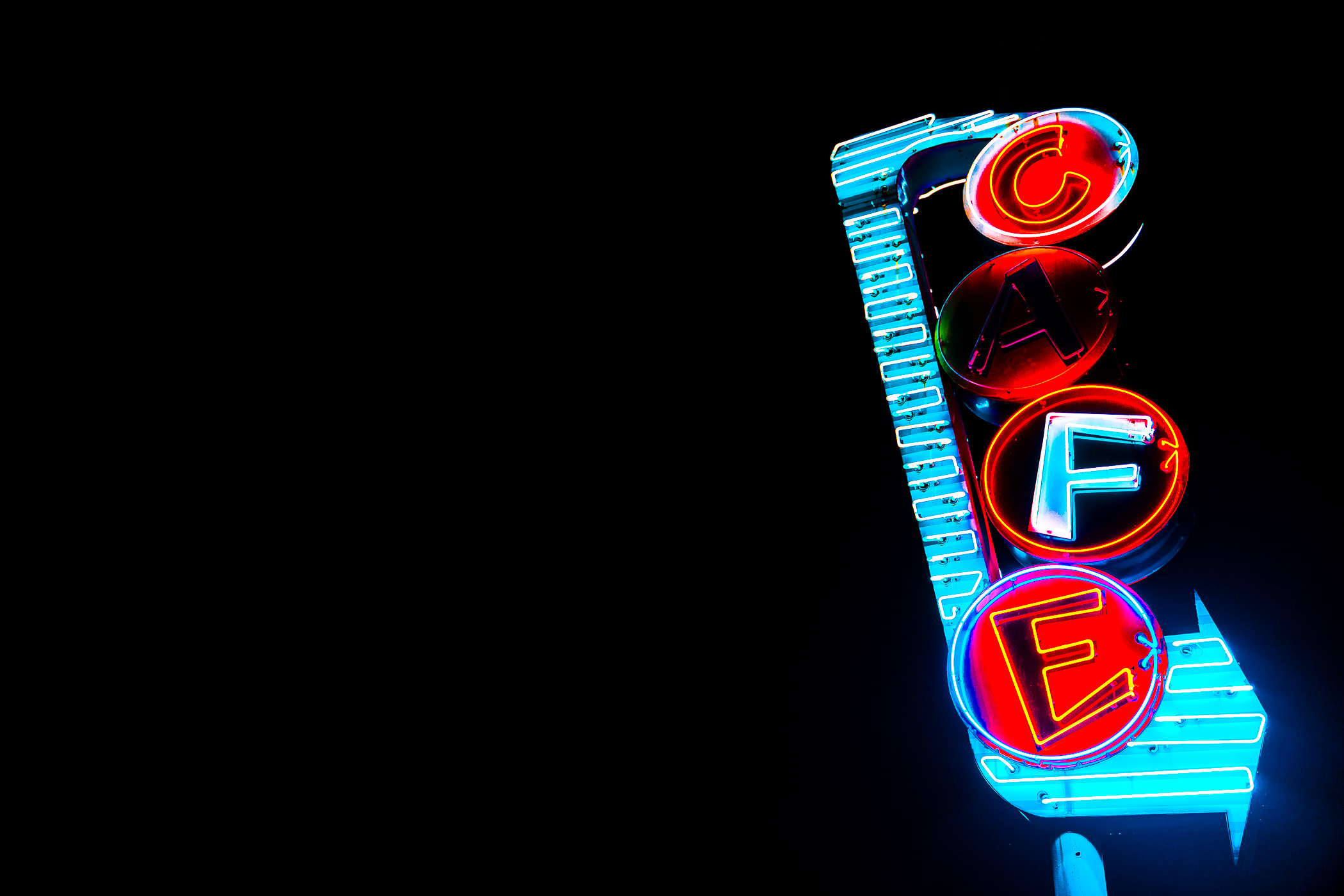 Bill Smith's Cafe's neon sign in the McKinney, Texas, night.
A broadcast tower at WFAA glows in Dallas' night sky near Bank of America Plaza.
Night descends on Ballys and Paris Las Vegas along with the rest of The Strip.