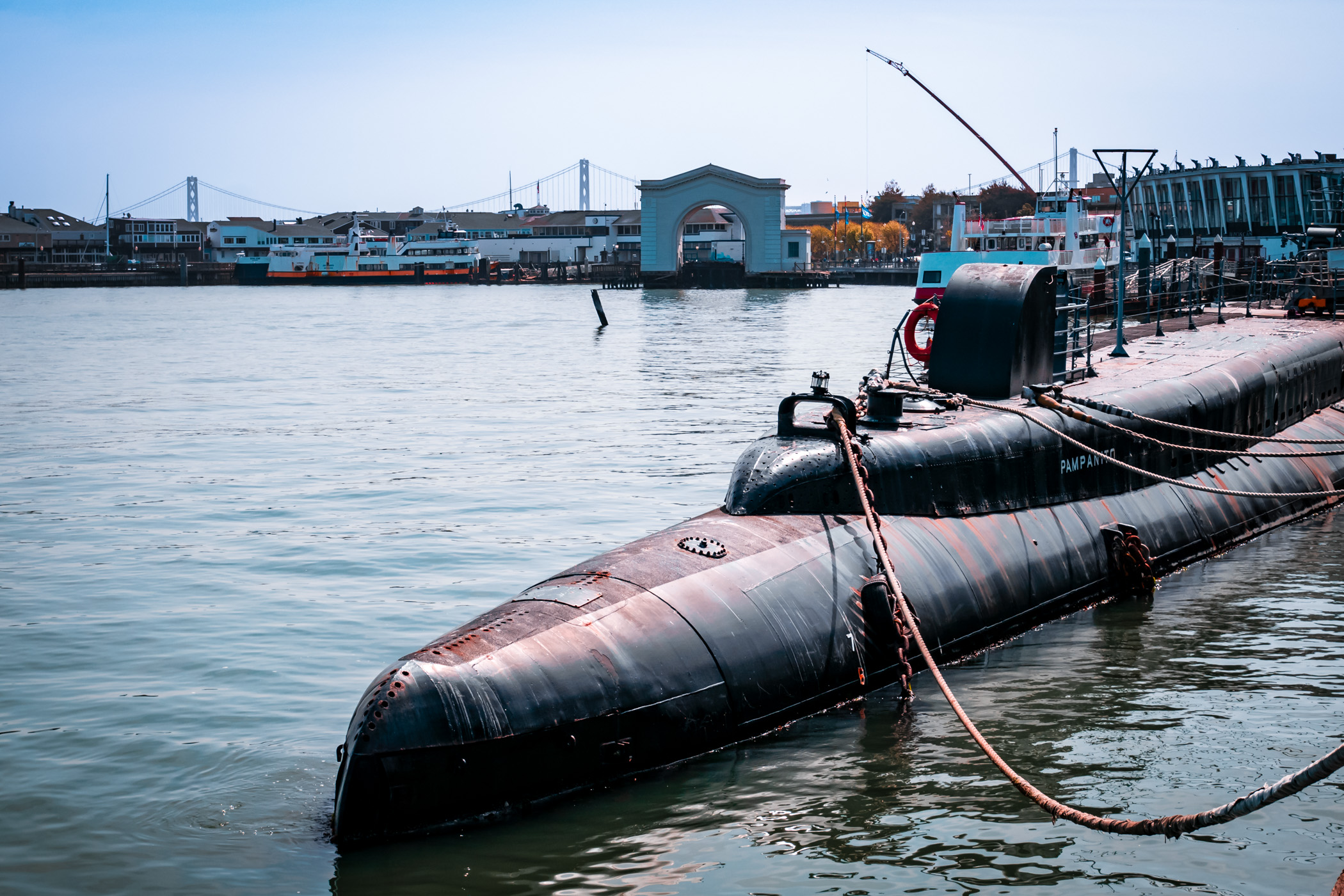 The World War II-era submarine USS Pampanito, now on display at San Francisco's Fisherman's Wharf.
Skyscrapers, including Lake Point Tower, rise along the shore of Chicago's Monroe Harbor while nearby Navy Pier reaches out into Lake Michigan.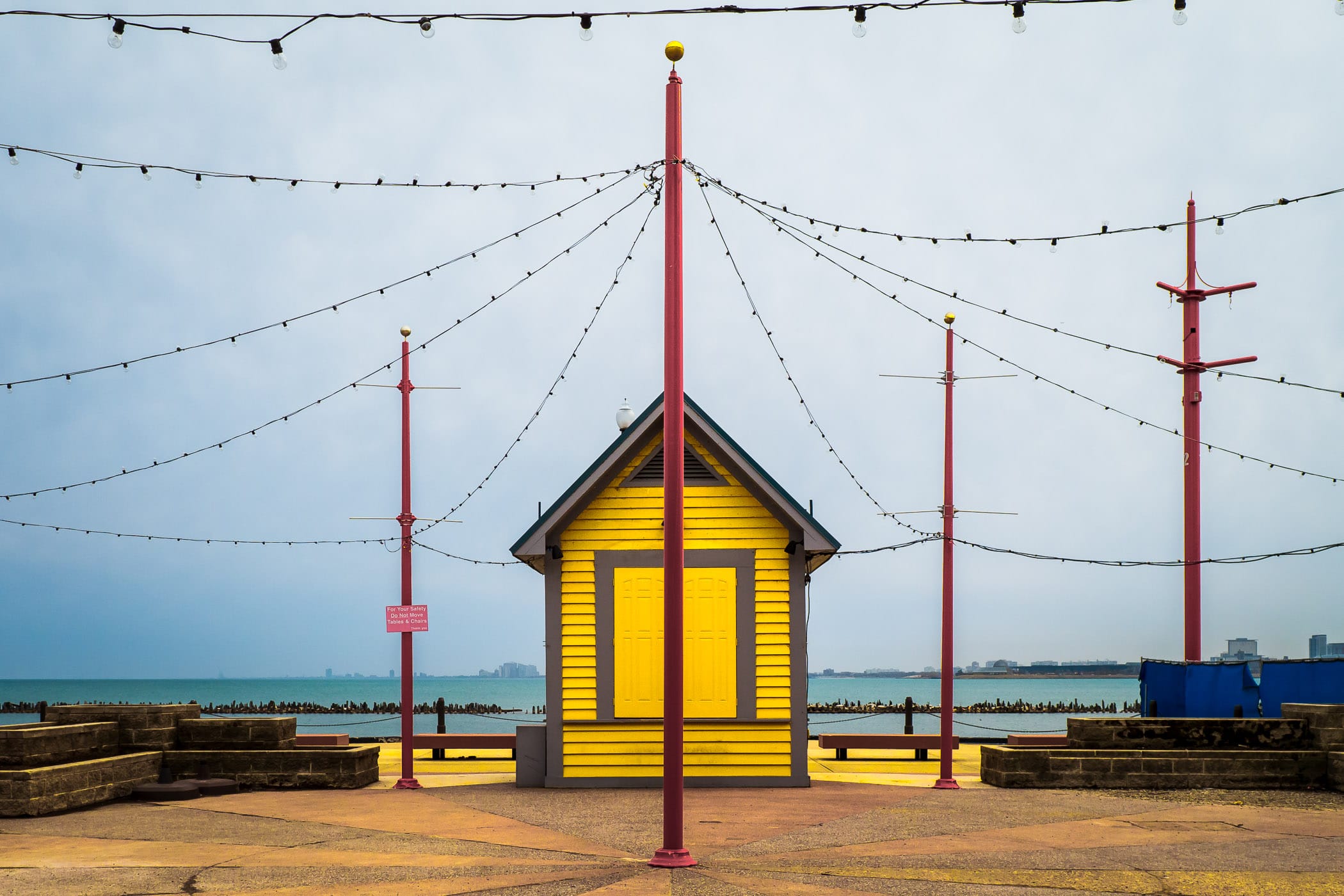 A small, house-like building on Chicago's Navy Pier on a cold, overcast winter day.