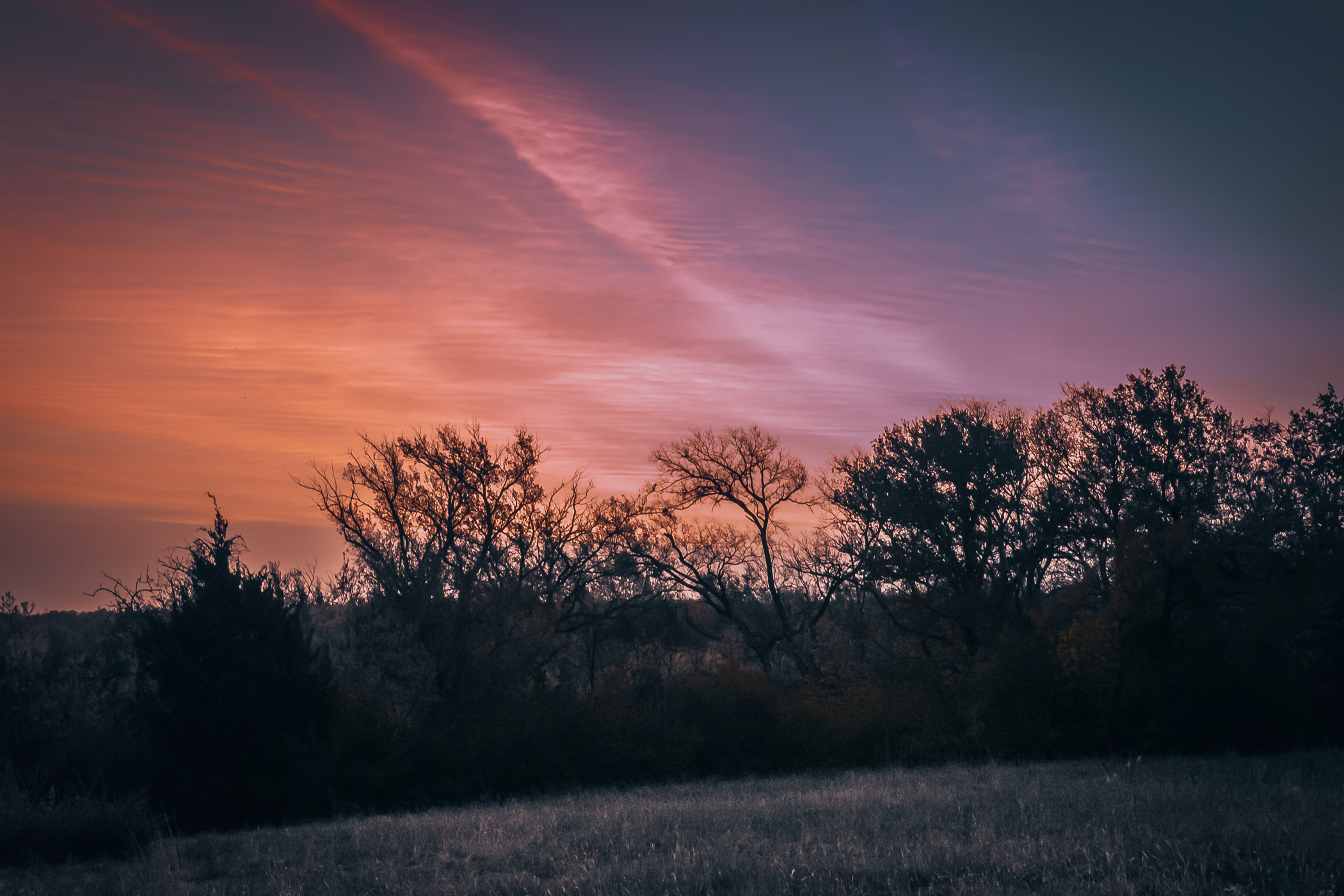 The sun rises on trees at Fort Worth, Texas' Tandy Hills Natural Area.
An evergreen forest grows along the rugged Oregon coast near Cape Meares.
A sunflower faces the morning sun near McKinney, Texas.
Detail of a statue adorning a grave at McKinney, Texas' historic Pecan Grove Cemetery.
Waves on North Texas' Lake Lavon wash over rocks near its shore.
The rising sun silhouettes a mysterious tower covered in communications equipment at Raytheon Intelligence & Space, McKinney, Texas.
A rose in a flower arrangement spotted in McKinney, Texas.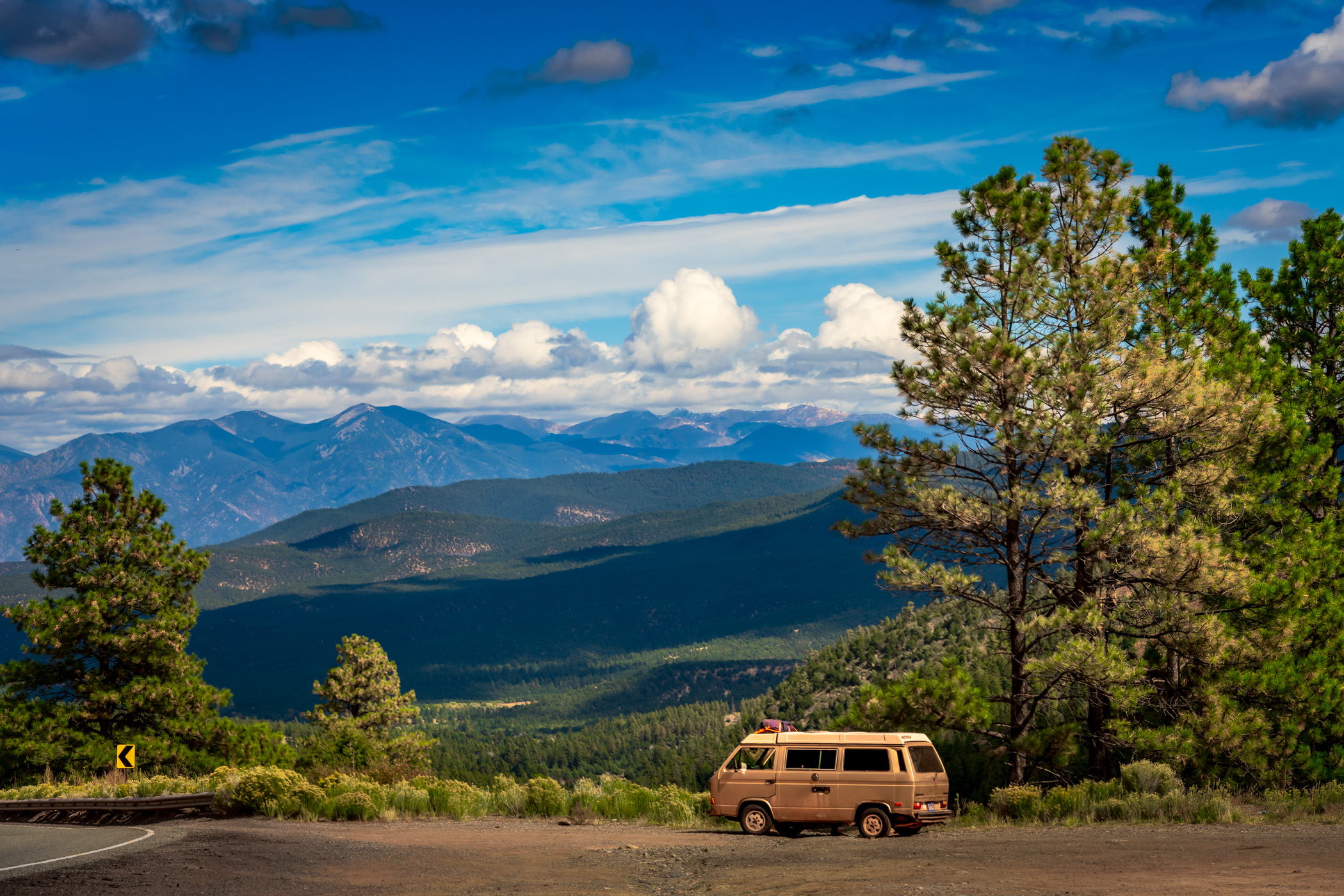 A Volkswagen Type 2 (T3)—or Vanagon—on a roadside turn out in the mountains near Taos, New Mexico.

Giant Coast Redwood trees at Humboldt Redwoods State Park, California.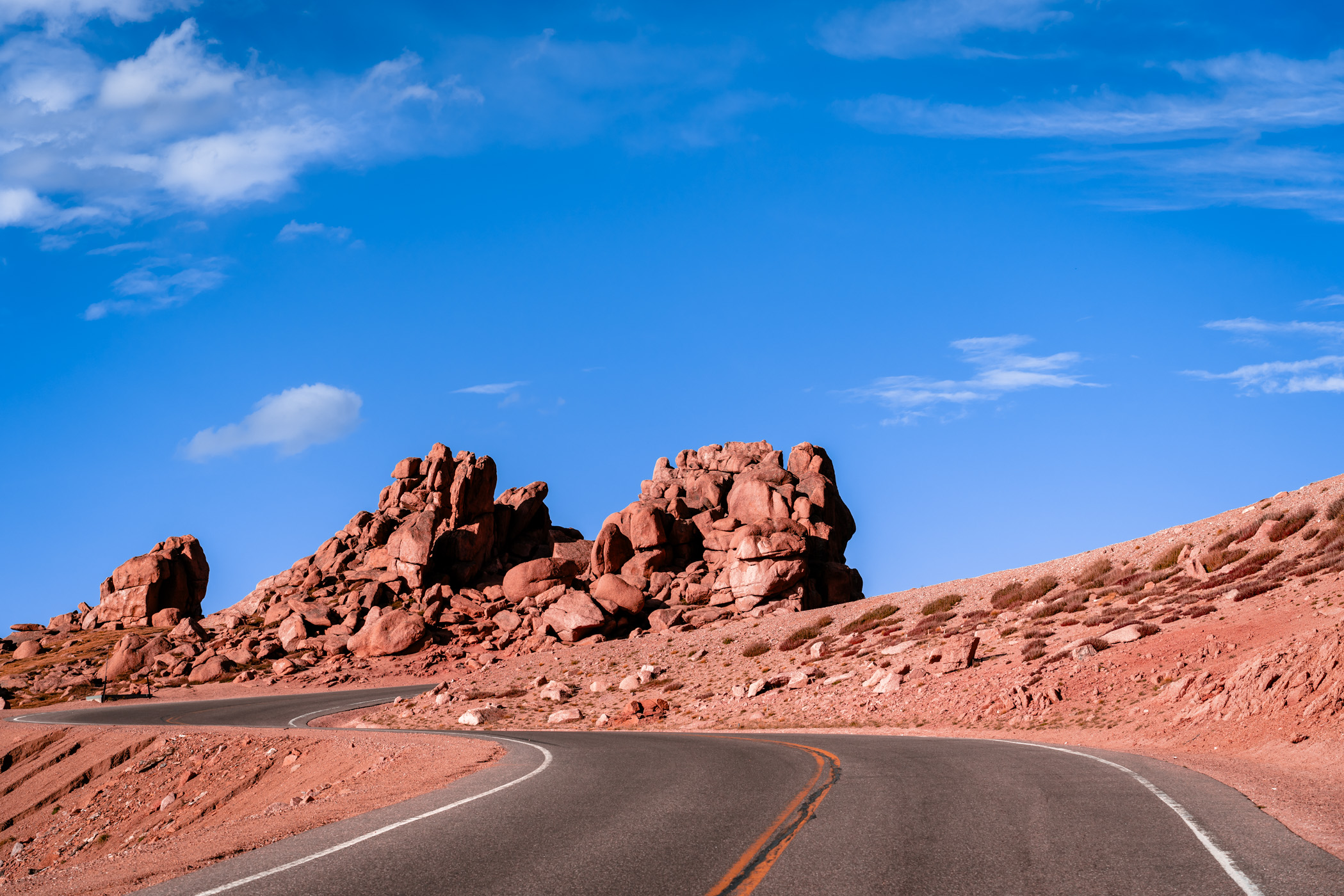 The Pikes Peak Highway curves around the rocky landscape near the summit of its namesake mountain.