The Mile Rocks Lighthouse, located a mile southwest of the Golden Gate Bridge, warns ships of the dangerour Mile Rocks.
A person stands on top of a rock along the shore of Lands End, San Francisco.
Shipping containers stacked at the Port of Freeport, The Bahamas.
The port side anchor of the chemical tanker Cape Daly, spotted at Bolivar Roads off the coast of Galveston, Texas.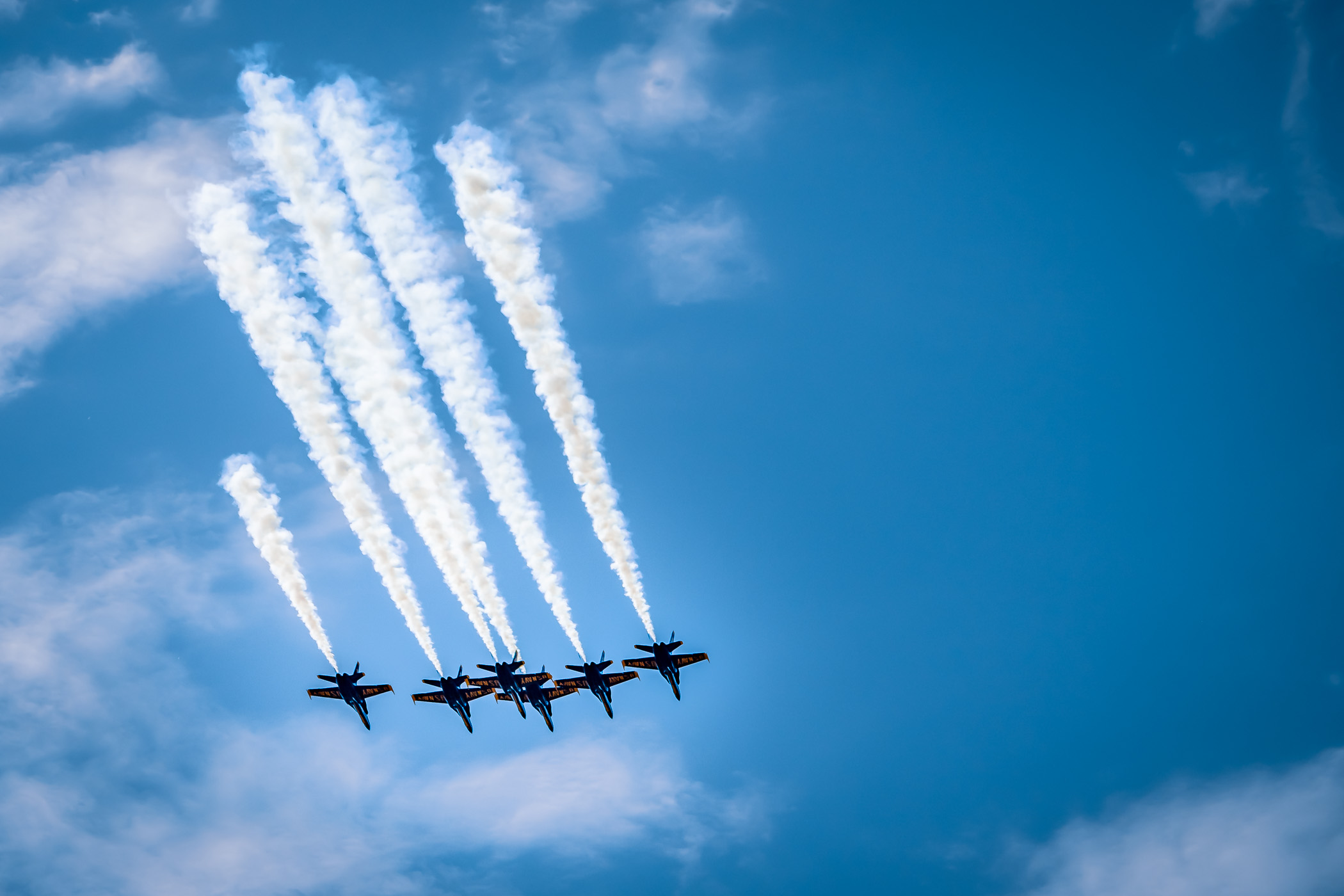 The U.S. Navy's Blue Angels fly over the northern suburbs of the Dallas-Fort Worth Metroplex as part of their salute to frontline workers in the COVID-19 pandemic response.
Waves crash over a rock along the Pacific Ocean shoreline at Lands End, San Francisco.
The bulk carrier Josco Hangzhou, docked in Galveston, Texas.
A boat cruises the waters of San Francisco Bay.
Stateroom balconies on the cruise ship Norwegian Breakaway, docked in Nassau, Bahamas.
Architectural detail of Dallas' Santiago Calatrava-designed Margaret Hunt Hill Bridge.