The Galveston, Texas, Seawall is pounded by surf from an incoming storm on the Gulf of Mexico.
Bartlesville, Oklahomas' Price Tower, designed by Frank Lloyd Wright, who referred to it as "the tree that escaped the crowded forest".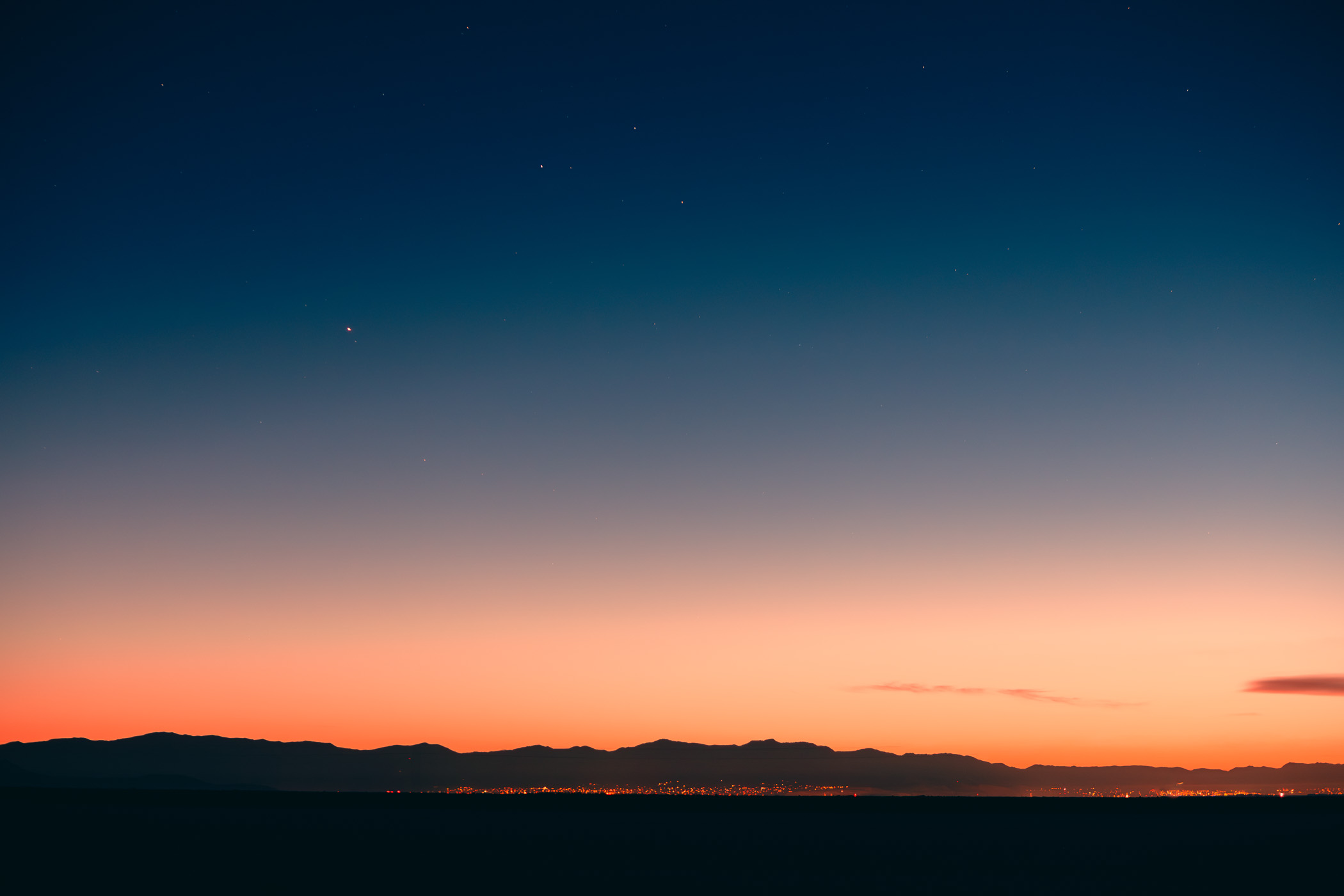 The distant lights of Salt Lake City in the early morning, as seen from Stansbury Island.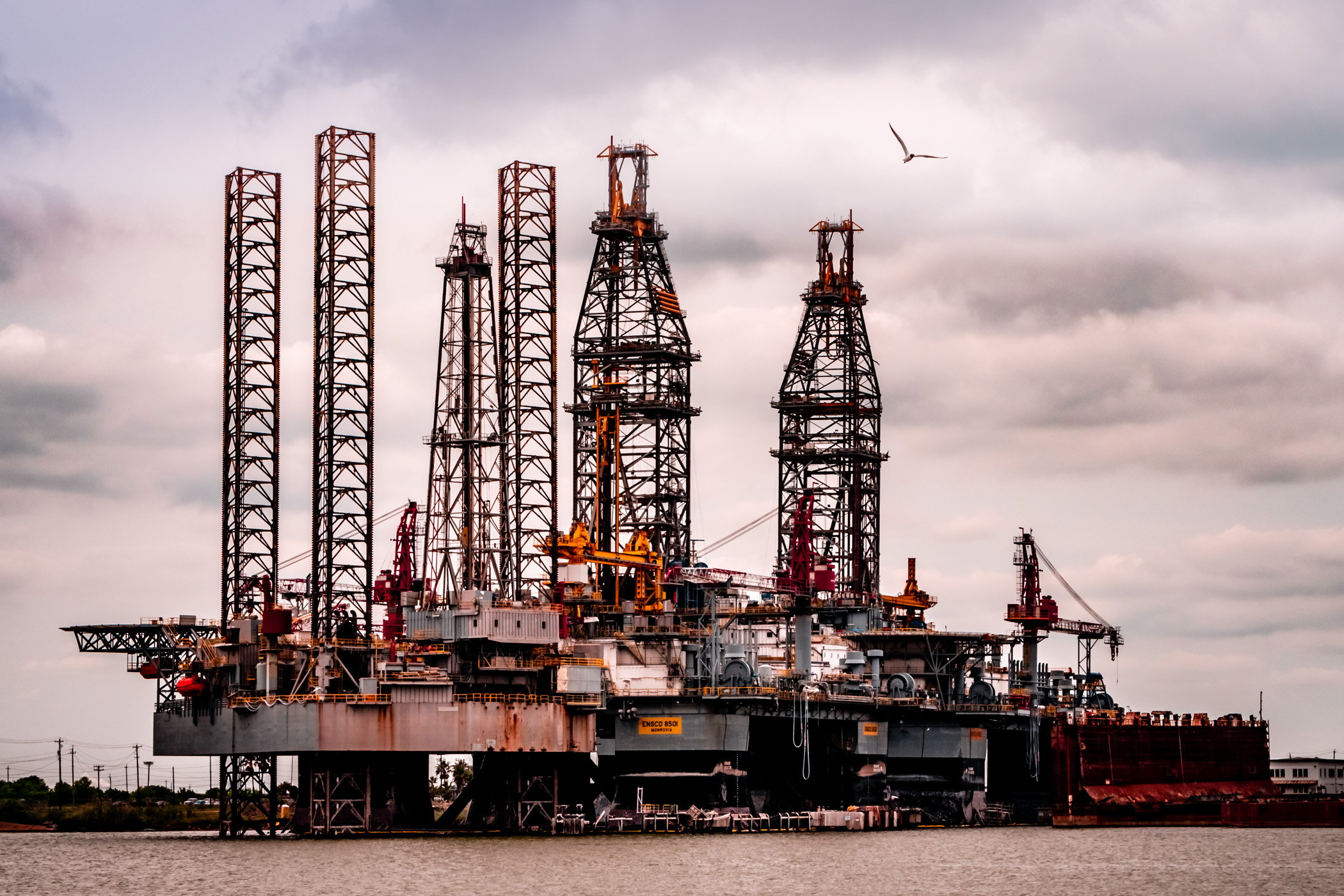 Laid-up oil platforms at Pelican Island, Galveston, Texas.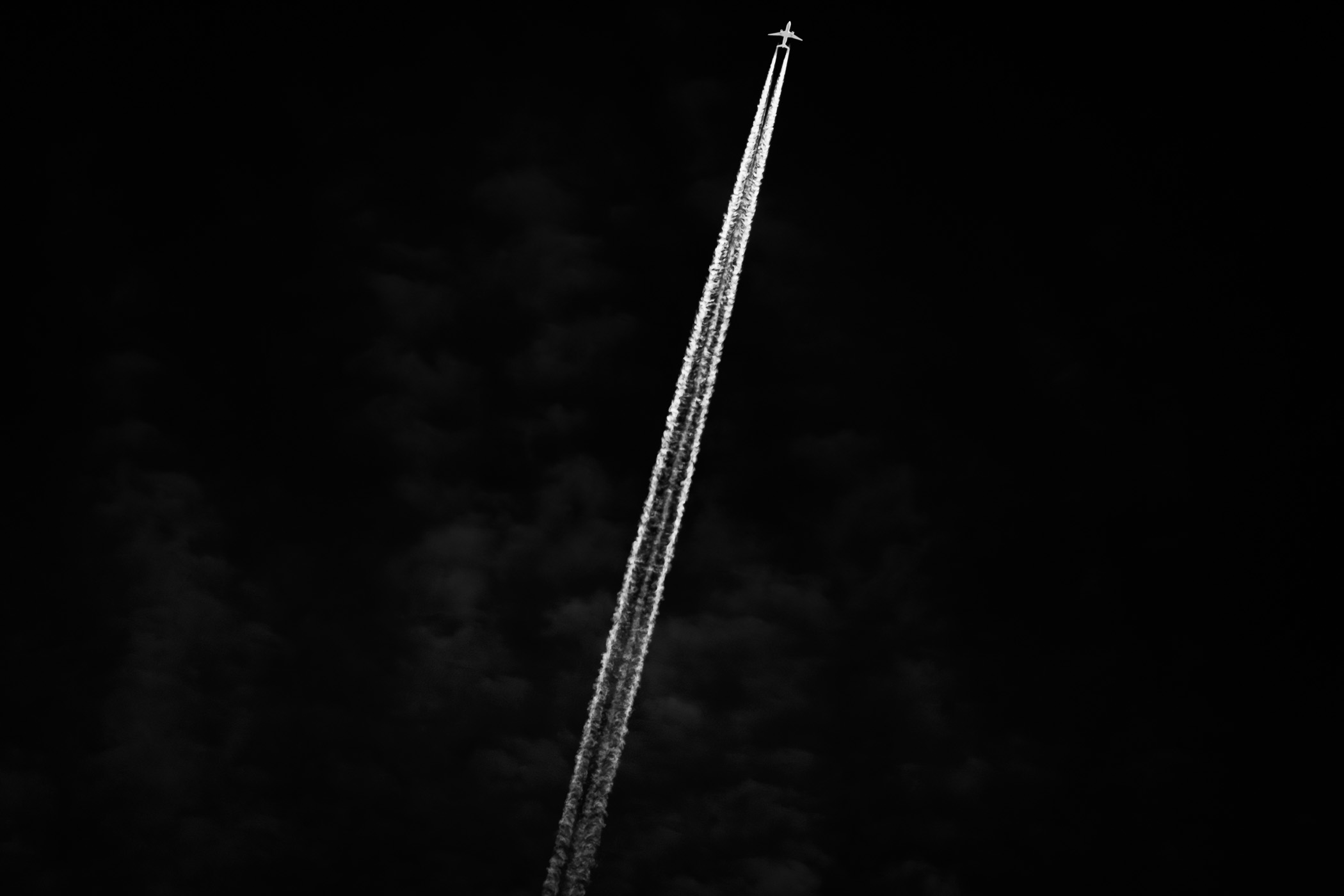 A jet slashes a contrail through the sky over the Mojave National Preserve, California.
The chemical tanker Cape Daly transits Bolivar Roads off the eastern tip of Galveston Island, Texas.
Gulf of Mexico waves splash over granite blocks acting as breakwaters along the Galveston, Texas, beach.
Waves from the Gulf of Mexico crash into and over erosion-control granite blocks along the Galveston, Texas, beach.
An abstract view of the supports for Dallas' Continental Avenue Bridge.
A partially-sunken ship rises from the waters of Roatan, Honduras' harbor.