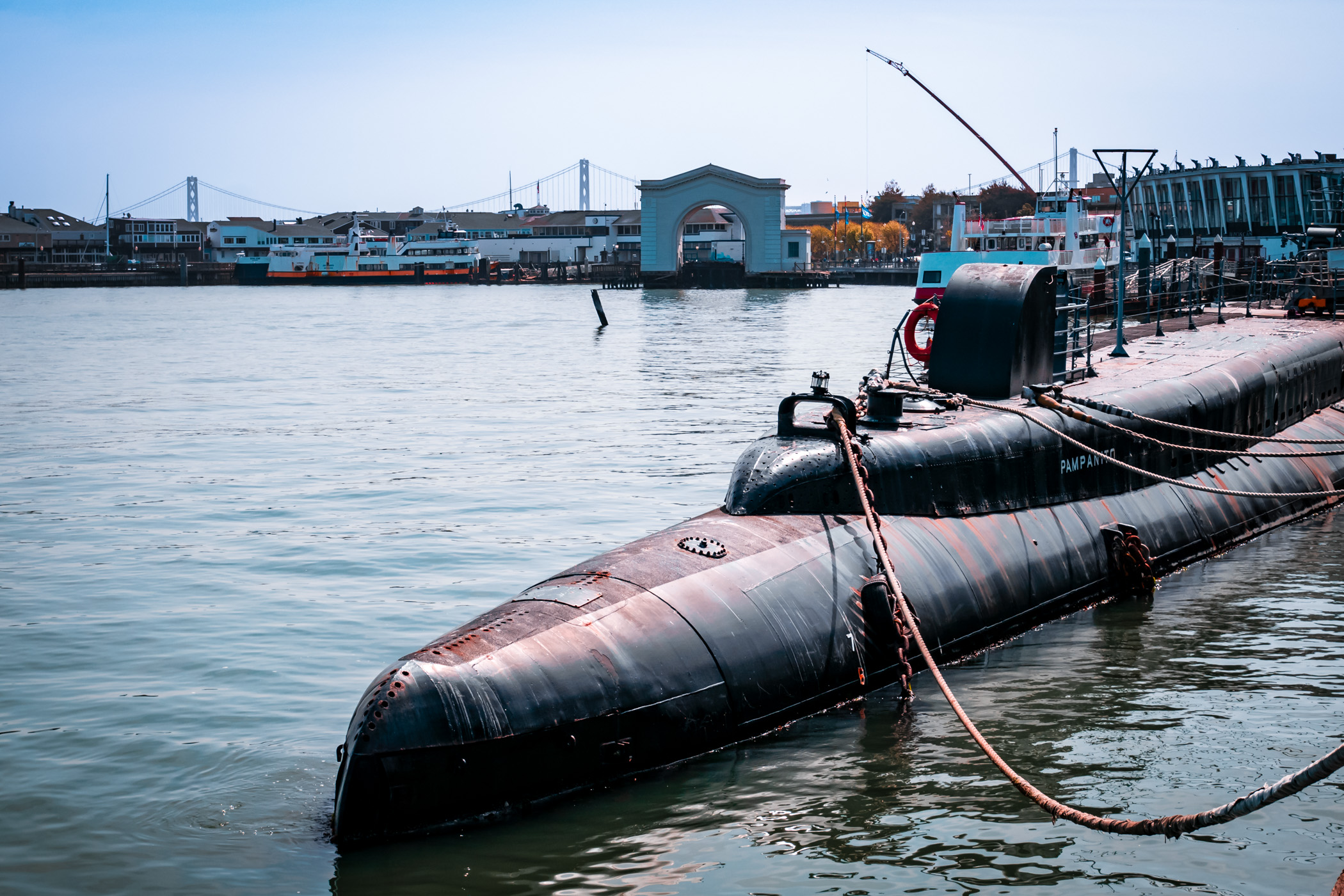 The World War II-era submarine USS Pampanito, now on display at San Francisco's Fisherman's Wharf.
Detail of architect Frank Gehry's Museum of Pop Culture, Seattle, Washington.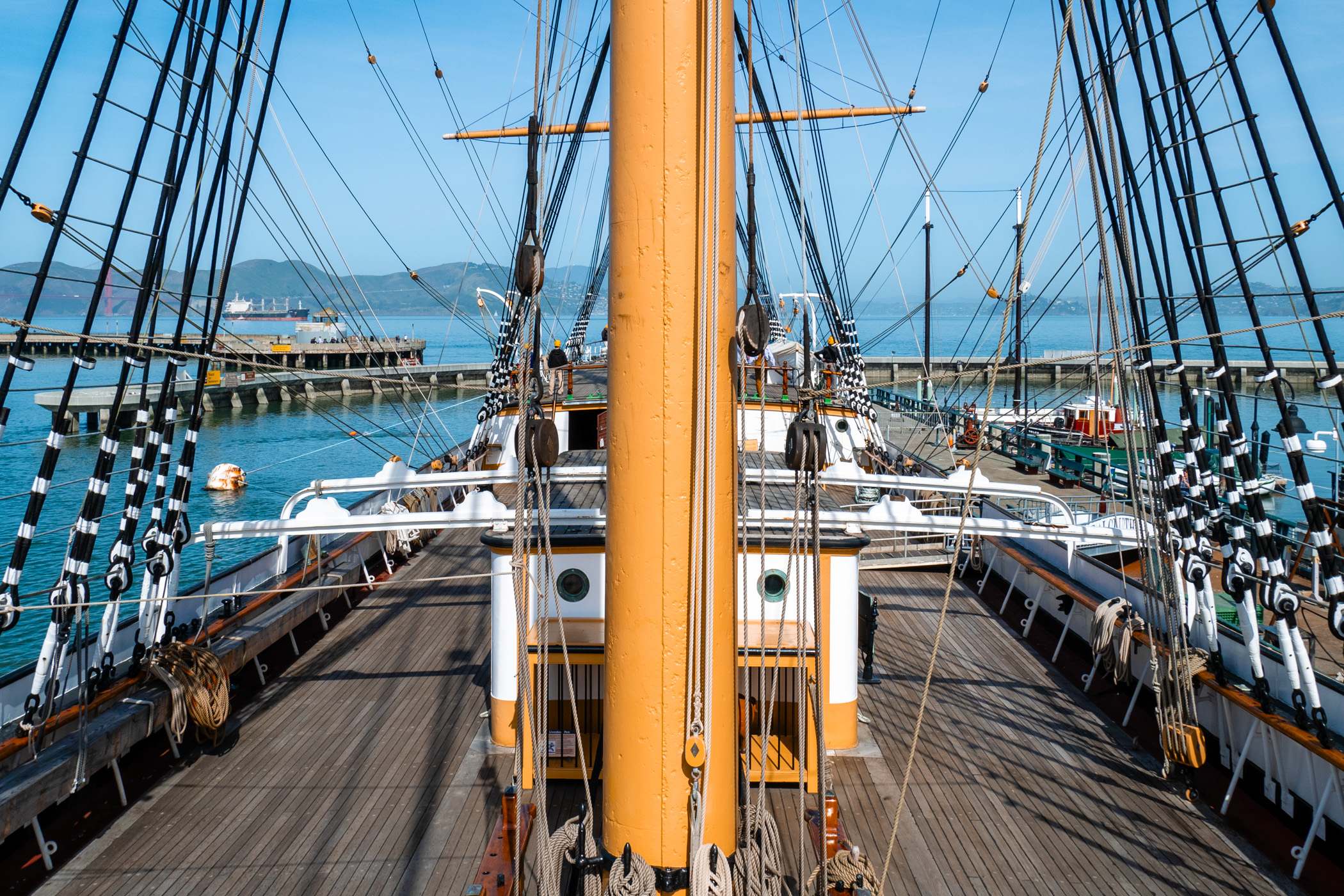 One of the three masts of the 1886 square-rigged ship Balclutha, now in the collection of the San Francisco Maritime National Historical Park.
Snowy trees on Nevada's Mount Charleston.
The evening sun illuminates a wooded area along the Coastal Trail at Lands End, San Francisco.
Architectural detail of the Seattle Center's McCaw Hall, Seattle, Washington.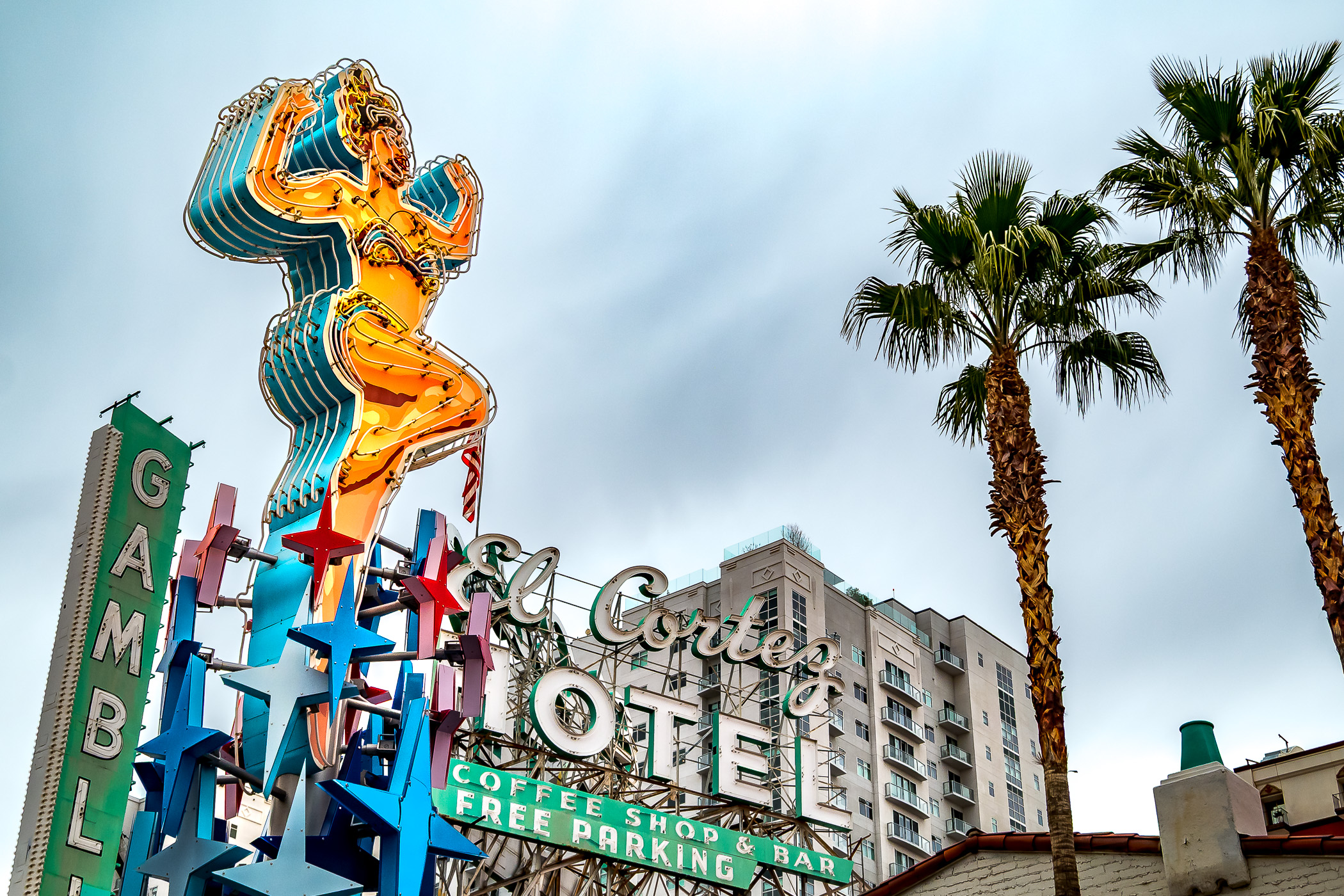 The sign for the El Cortez Hotel & Casino in Downtown Las Vegas.
An aerial view of the arid New Mexico desert.
Traffic on West Flamingo Road as night falls on Las Vegas.
Water cascades over concrete aggregate blocks in the Active Pool at the Philip Johnson-designed Fort Worth Water Gardens in the south end of Downtown Fort Worth, Texas.