The first light of day on the Galveston, Texas, Seawall.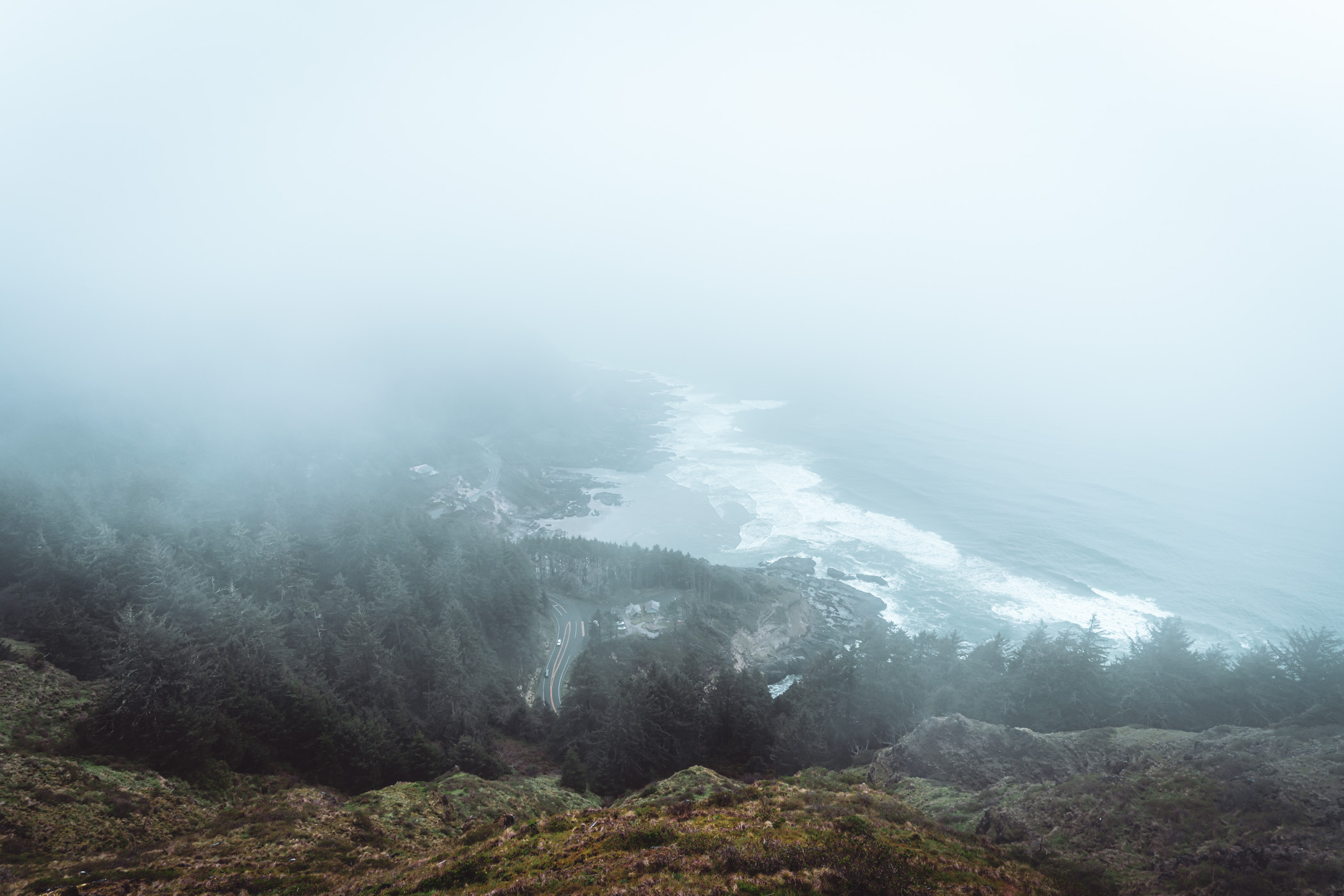 The Oregon Coast Highway (US-101) snakes along the fog-shrouded, rugged Pacific Coast at Cape Perpetua, Oregon.
Detail of Portland, Oregon's St. Johns Bridge as it arches over Cathedral Park.
The iconic Golden Gate Bridge cuts across the entrance to San Francisco Bay.
The Veer Towers reach into the blue sky over Las Vegas' CityCenter.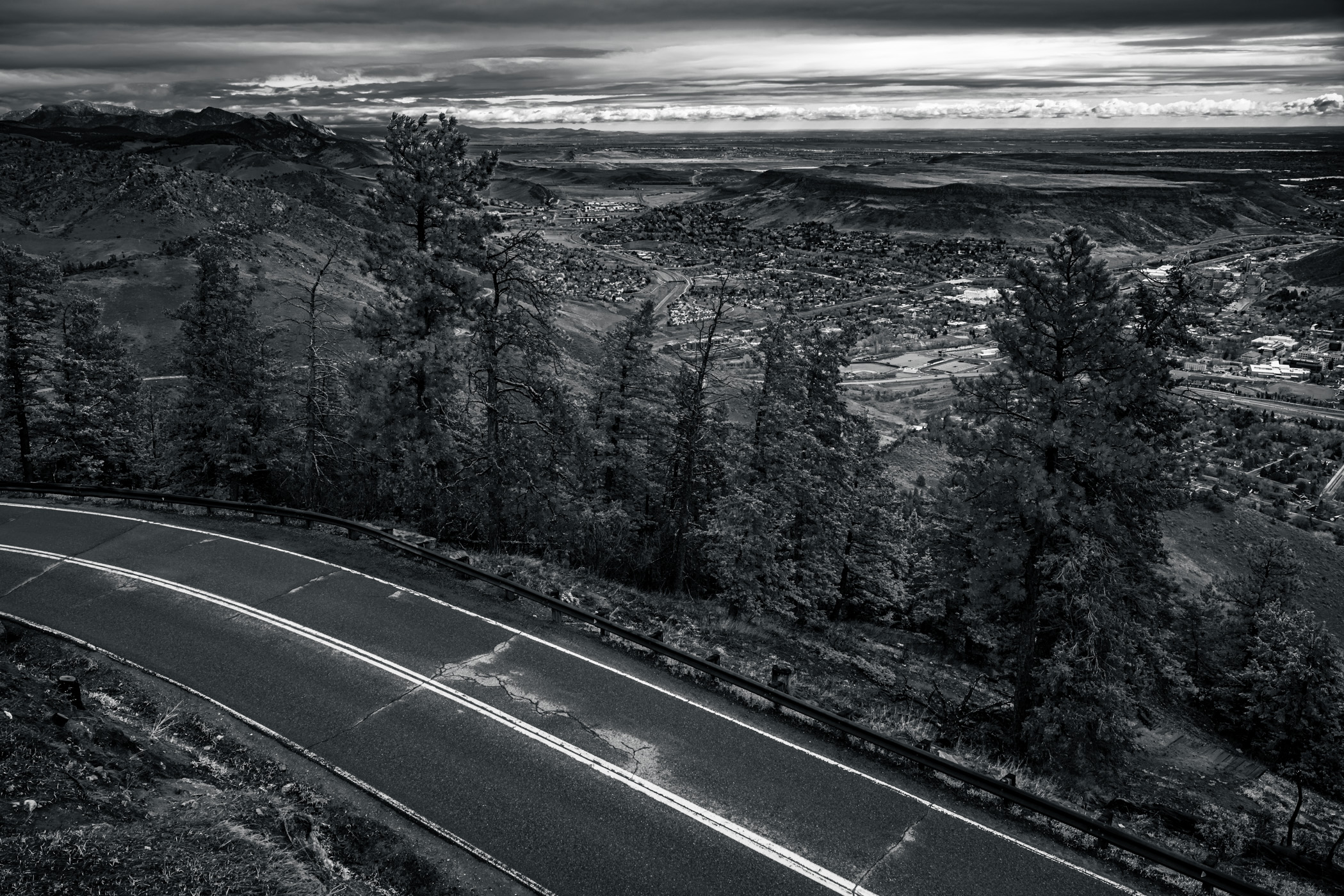 A road carves around Lookout Mountain, overlooking Golden, Colorado.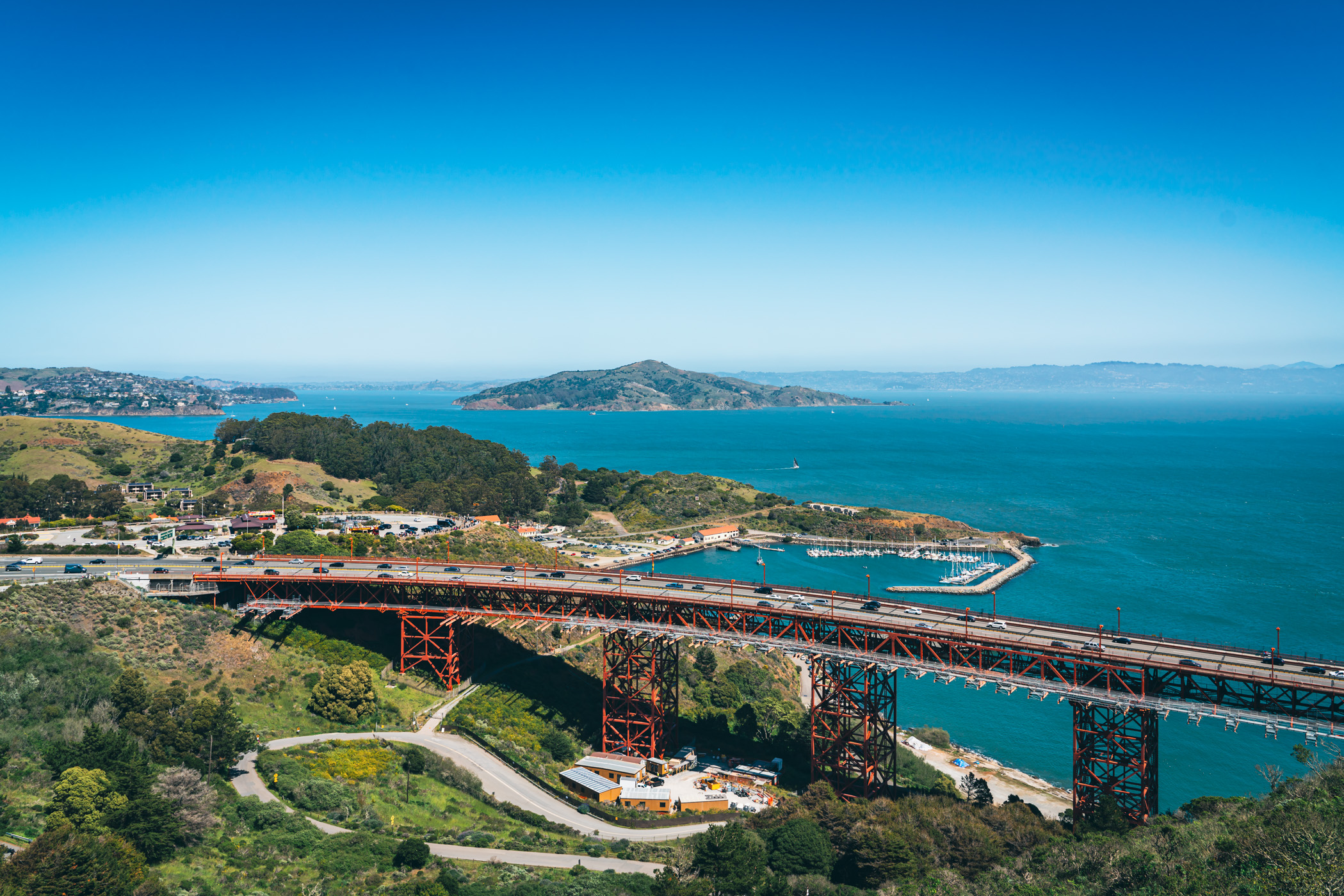 The northern approach of the Golden Gate Bridge vaults over the rugged landscape of the Marin Headlands.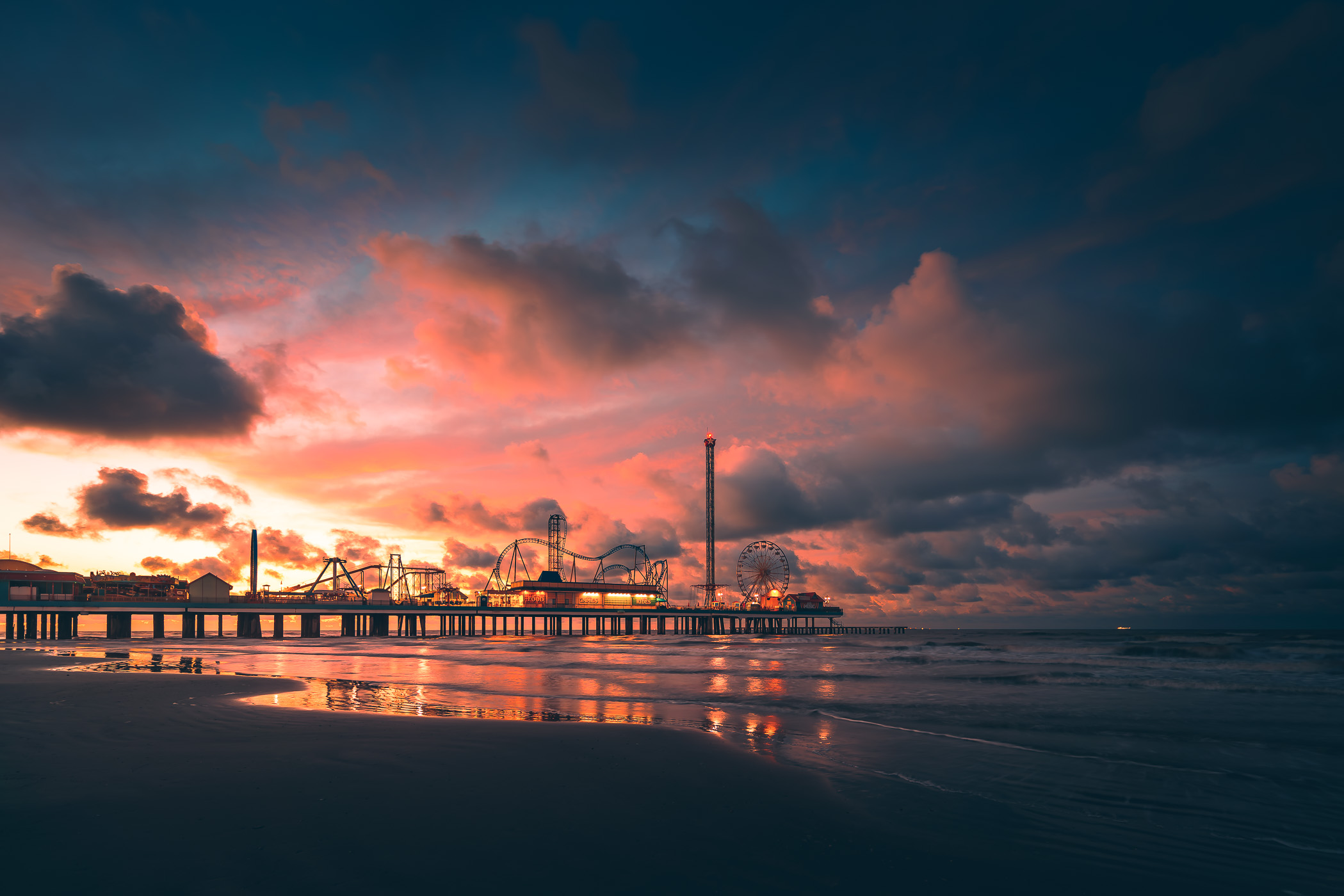 The sun begins to rise on the Galveston Island Historic Pleasure Pier, Texas.
Traffic on West Flamingo Road as night falls on Las Vegas.
The Garland City Power Plant punctuates the far shore of North Texas' Lake Lavon.