The 1924 Metropolitan Tower—colloquially known as the "Beehive Building" due to the unique ornamentation atop it—rises 475 feet (145m) into the blue Chicago sky.
A helicopter flies over Downtown Chicago as seen from Grant Park.
Roosevelt University's 32-story Wabash Building reaches into the sky over Downtown Chicago near Grant Park.
A tree grows on the shore of North Texas' Lake Lavon.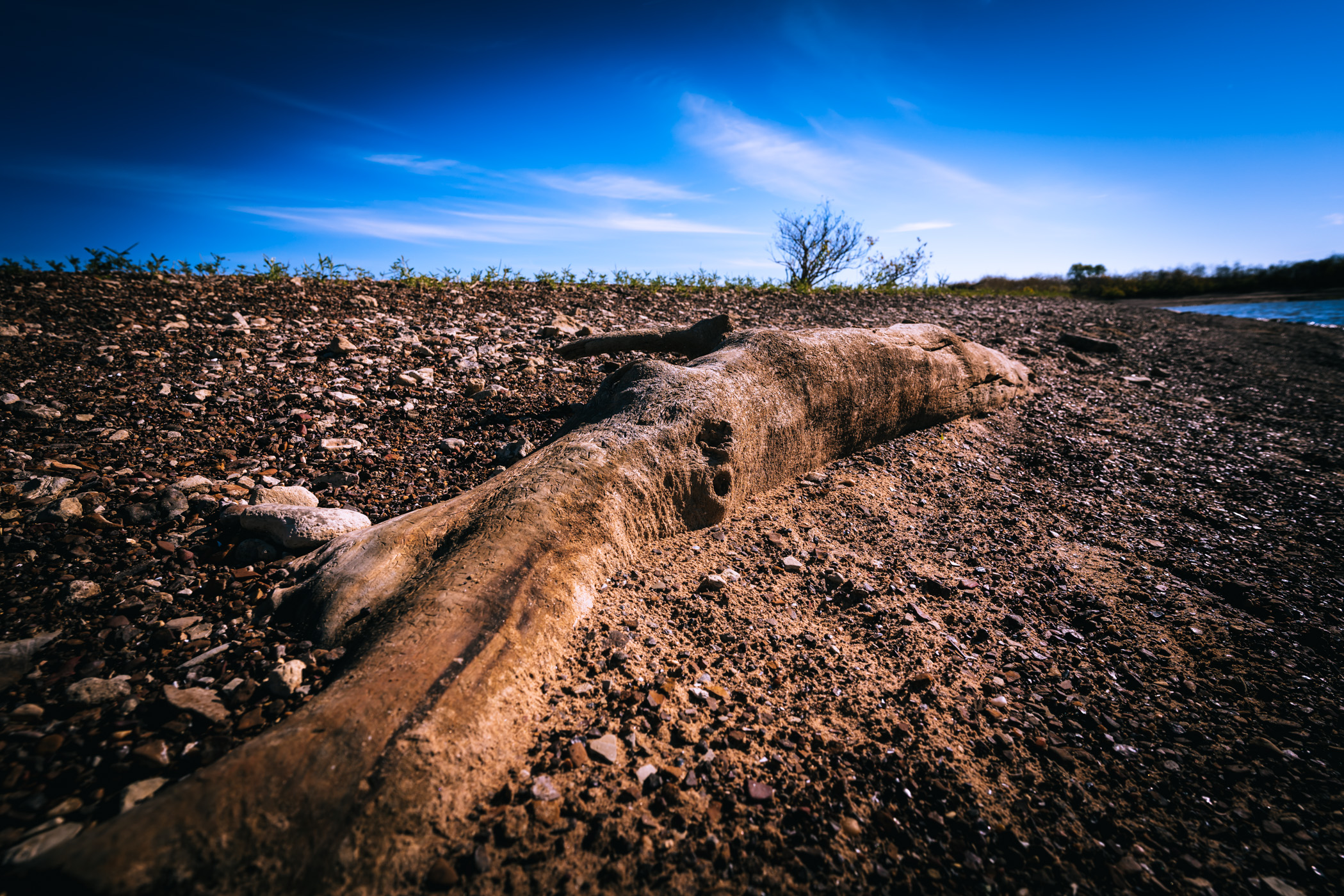 A partially-buried log on the shore at Oklahoma's Lake Texoma State Park.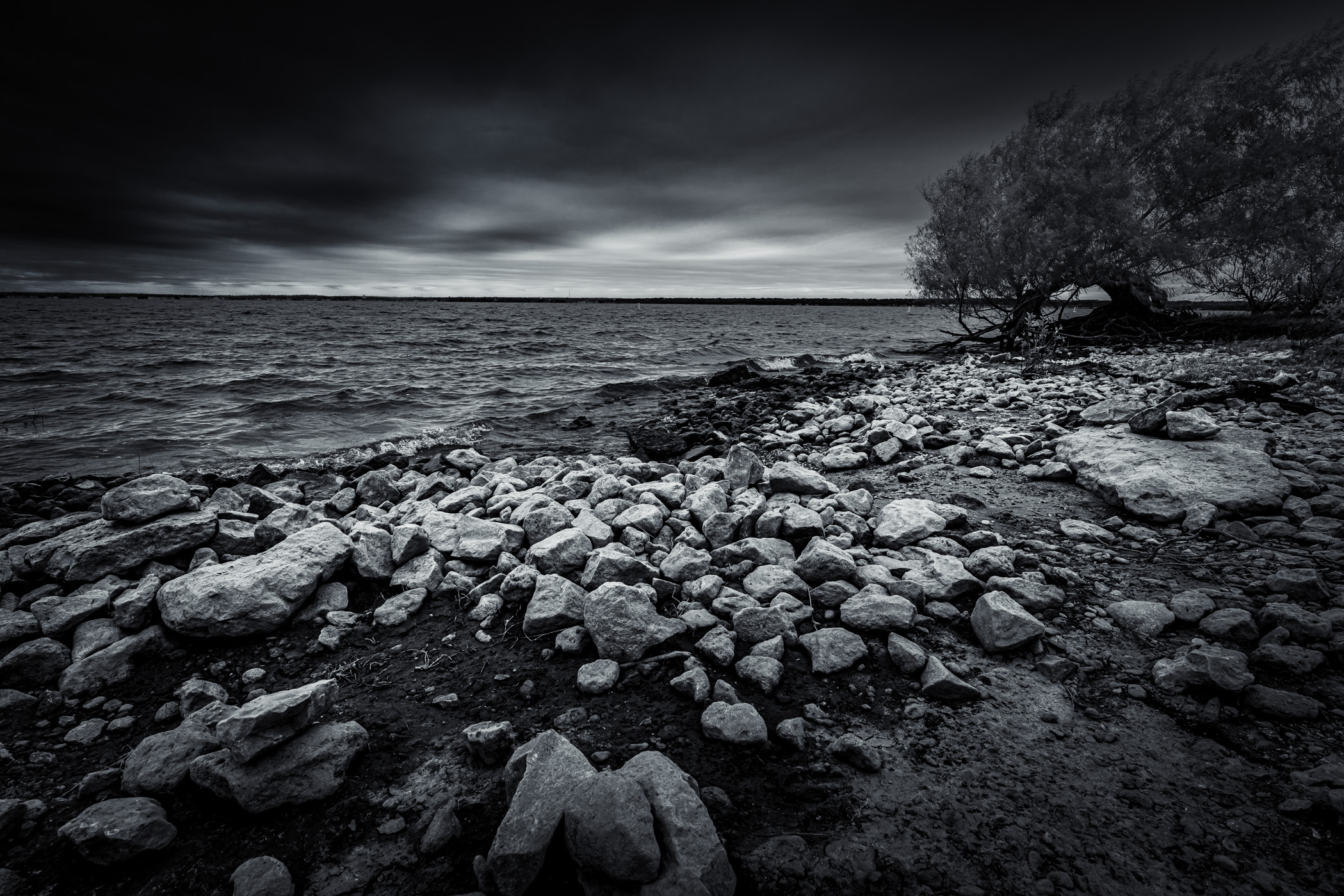 The rocky shore of Texas' Lake Whitney.
Trees on the beach at Barker's National Park, West Bay, Grand Cayman.
Waves roll onto shore at North Texas' Lake Lavon.
Flooded treetops poke out of the surface of North Texas' Lake Lavon.
Power lines along the shore of Gastineau Channel, Juneau, Alaska.