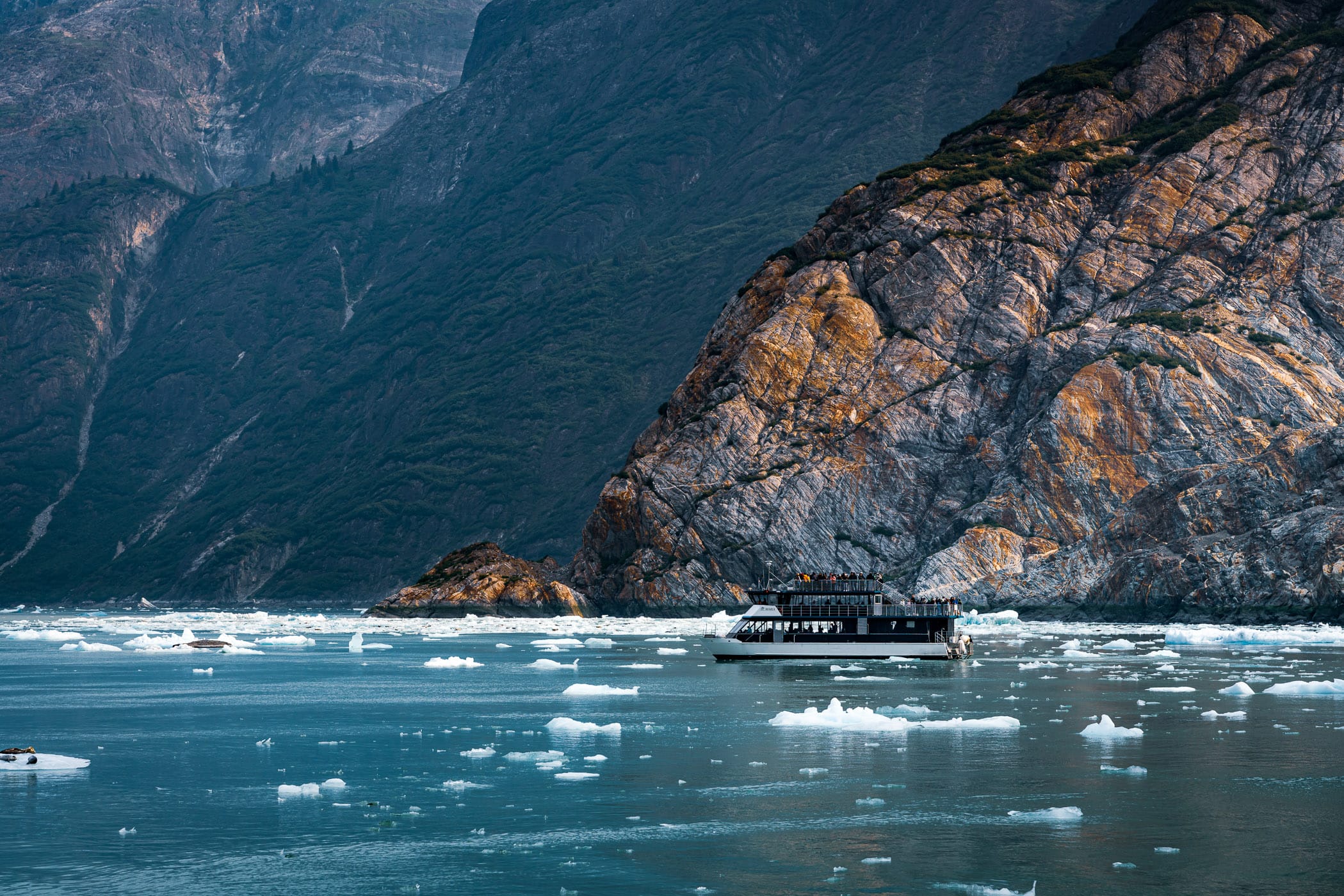 A tour boat cruises among the ice floes of Alaska's Tracy Arm Fjord.
A brick chimney—a relic of a the first ice manufacturing plant in Texas—rises towards the clouds over Downtown Galveston, Texas.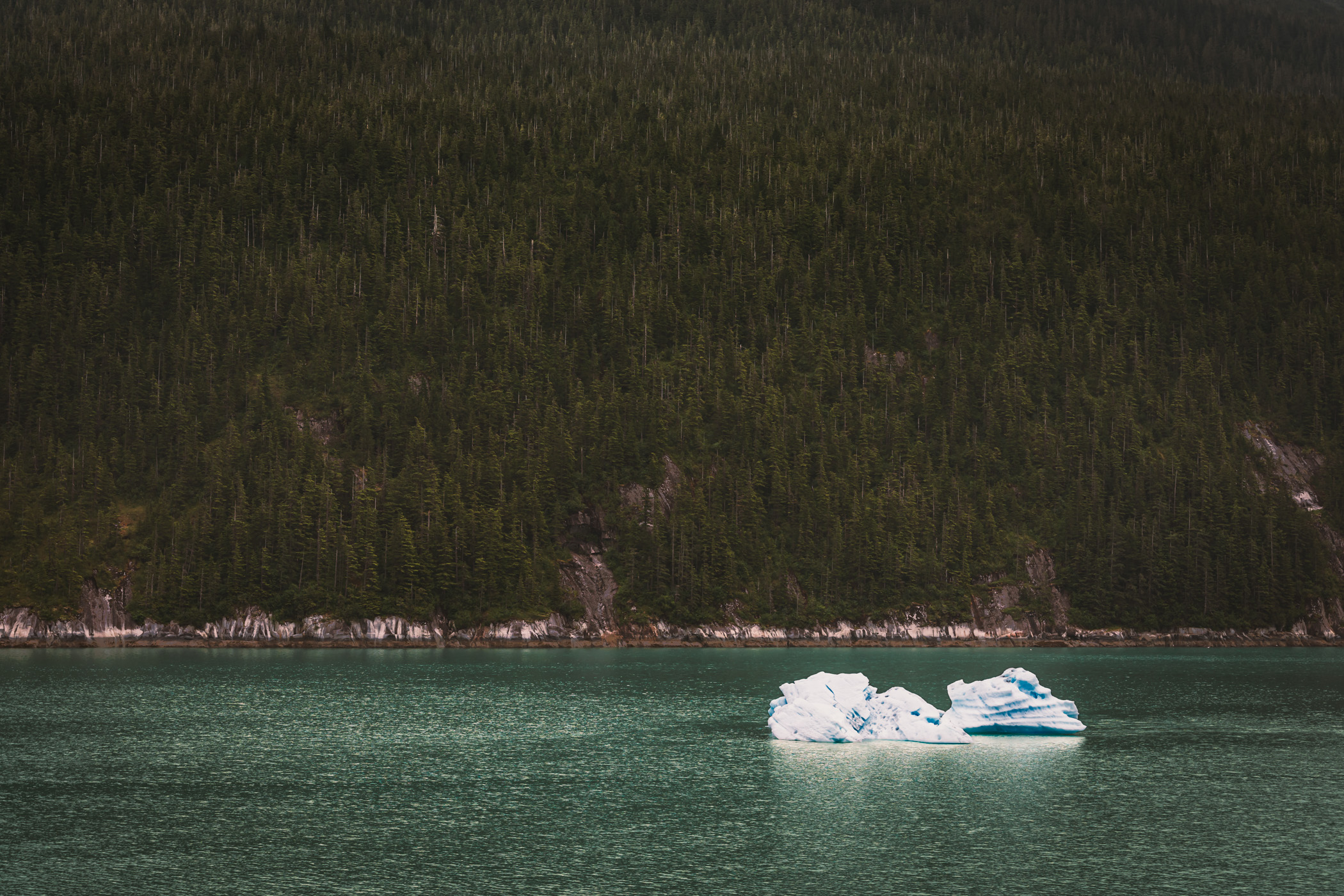 A lone iceberg floats among the forested mountains of Alaska's Tracy Arm.
An iceberg floats in Alaska's Stephens Passage near Juneau.
Detail of Alaska's North Sawyer Glacier at Tracy Arm Fjord.
Ice floes float in Alaska's Tracy Arm Fjord.
The cruise ship Sapphire Princess is dwarfed by the mountainous landscape of Alaska's Glacier Bay.
Cerulean ice floats in Tracy Arm Fjord, Alaska, near the South Sawyer Glacier.
Ice floats among the rocky walls of Alaska's Tracy Arm.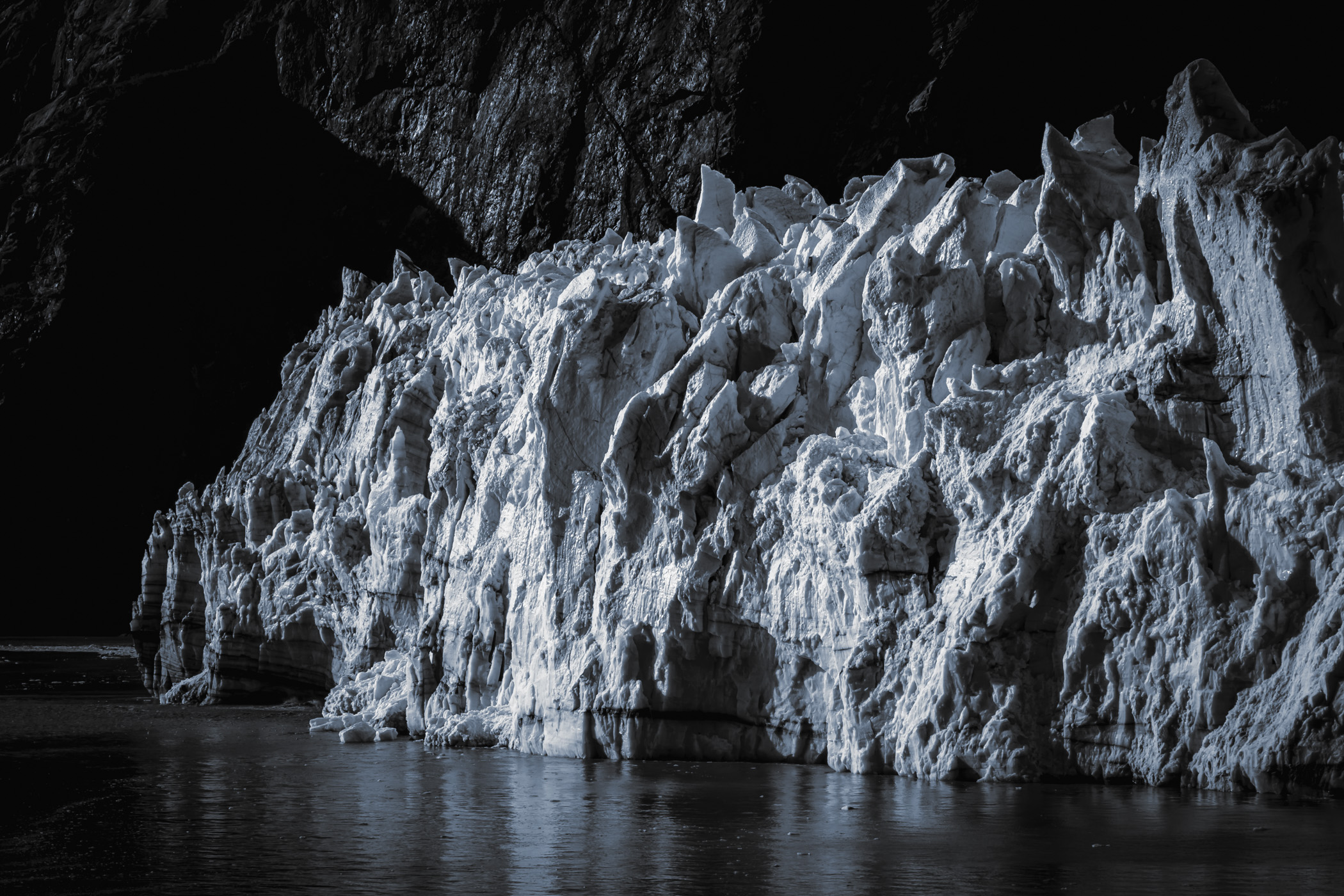 Detail of a jagged glacier spotted in Alaska's Glacier Bay National Park.