The sun rises on Jamaica Beach, Galveston Island, Texas.
A mountaintop cabin catches the evening sun near Mena, Arkansas.
Log buildings at Prairie Grove Battlefield State Park, Arkansas.
The sun rises on houses along the Galveston, Texas, beach.
Houses along the shore of the Tongass Narrows near Ketchikan, Alaska.
The multi-colored buildings of the Ketchikan, Alaska, waterfront.
Beach houses line the seaweed-covered sandy beach at Galveston, Texas. (Click the photo to view a larger version)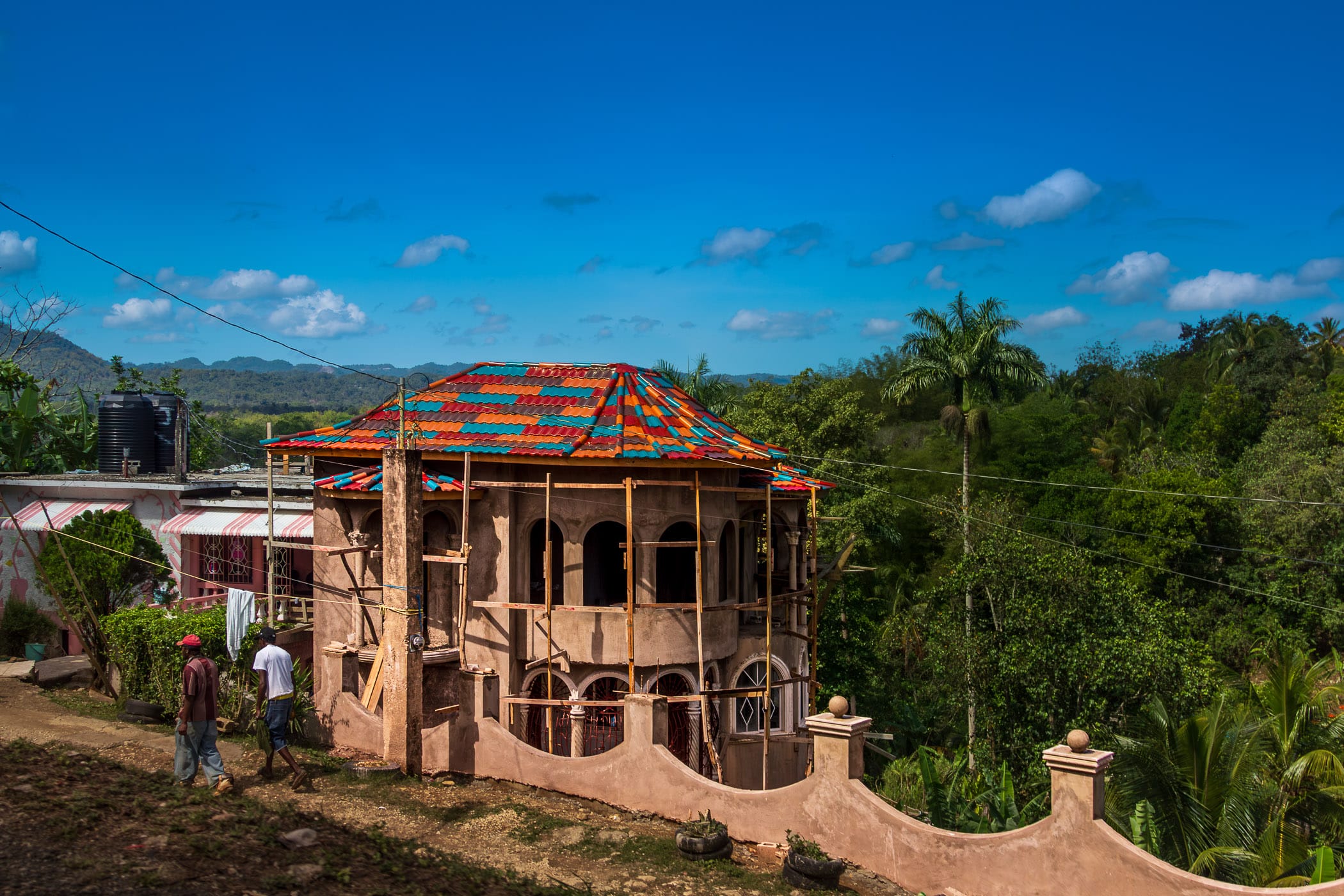 A house under construction amongst the forest and hills of Cambridge, Jamaica.
Three broadcast towers rise into the sky as the sun sets on Seattle's Queen Anne neighborhood.
Houses cling to the side of San Francisco's Telegraph Hill.