A lost "No Parking" sign painted on a crumbling wall in Downtown McKinney, Texas.
Three of the ten Cadillacs that make up part of the Cadillac Ranch art installation near Amarillo, Texas.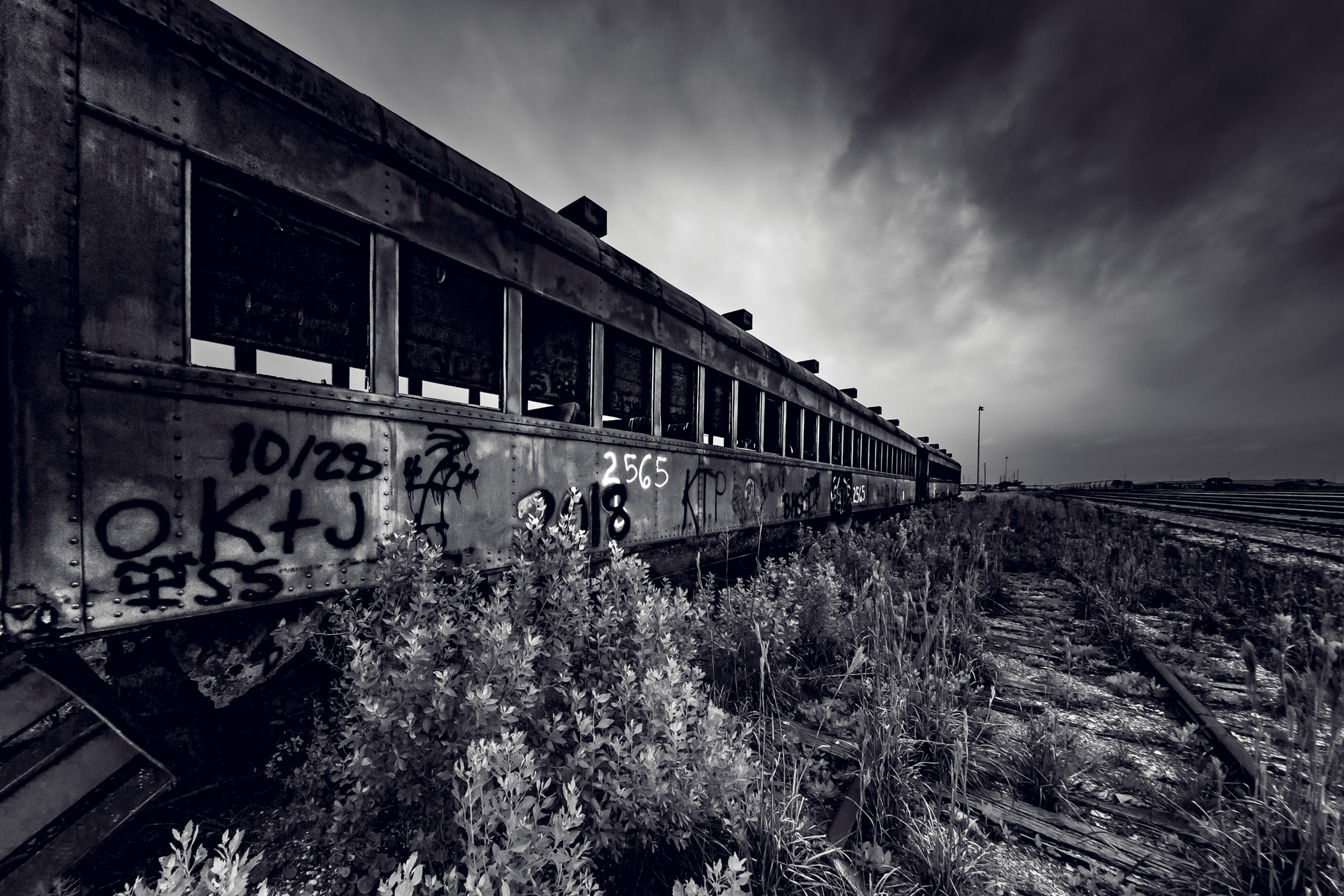 Abandoned Union Pacific railcars decay in Galveston, Texas.
A boat speeds along the Tongass Narrows at Ketchikan, Alaska.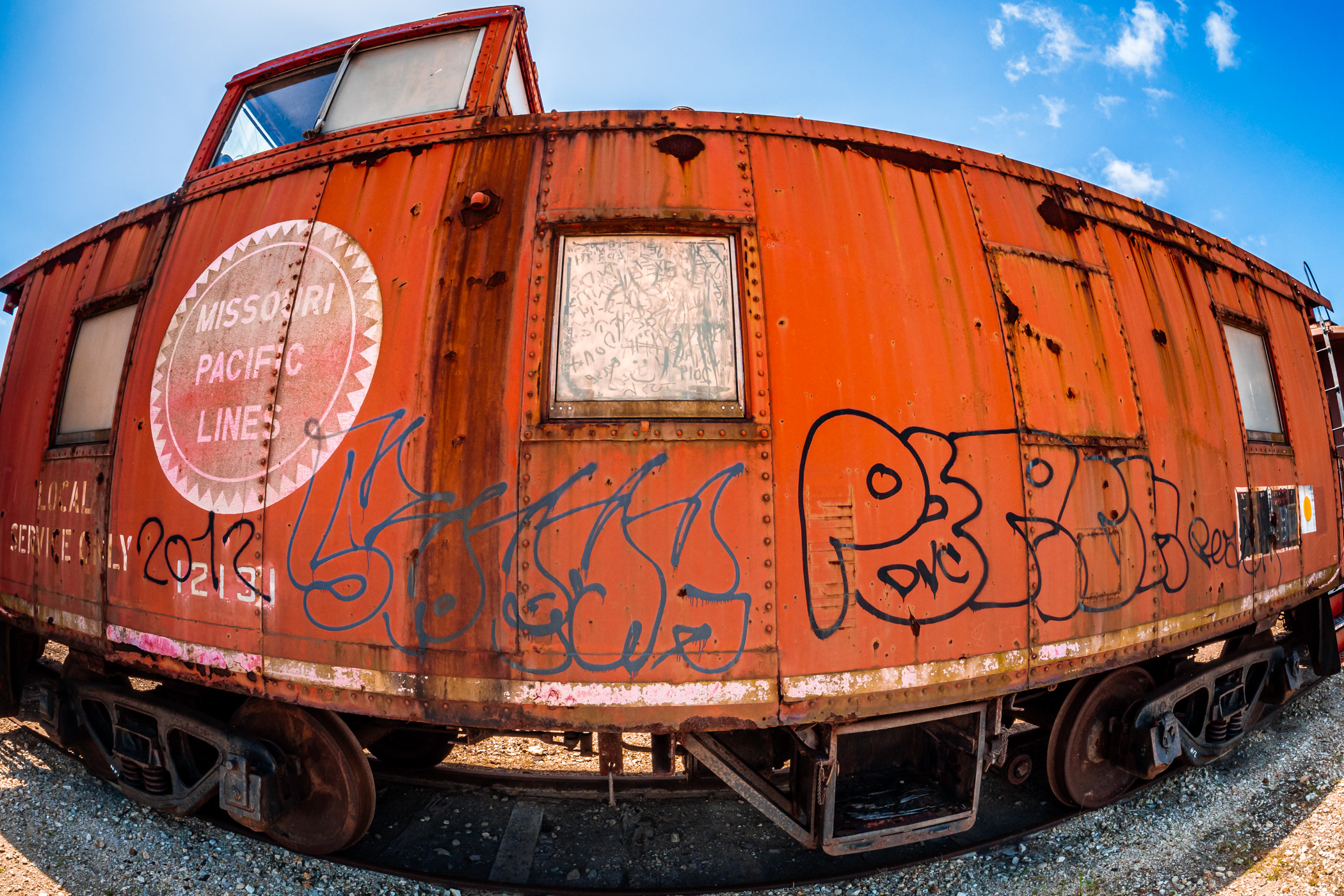 A 1942 Missouri Pacific caboose in the collection of the Galveston Railroad Museum, Texas.
Detail of the ruins of Sutro Baths at San Francisco's Lands End.
Eccentric Stanley Marsh 3's well-known Cadillac Ranch, near Amarillo, Texas.
Graffiti-adorned rocks make up part of a retaining wall at a scenic overlook in Tennessee's Great Smoky Mountains National Park.
The interior of an abandoned railcar rotting in the Union Pacific rail yard at Galveston, Texas.