Shipping containers stacked at the Port of Freeport, The Bahamas.
The MS Amadea sets sail from Freeport Harbour in The Bahamas.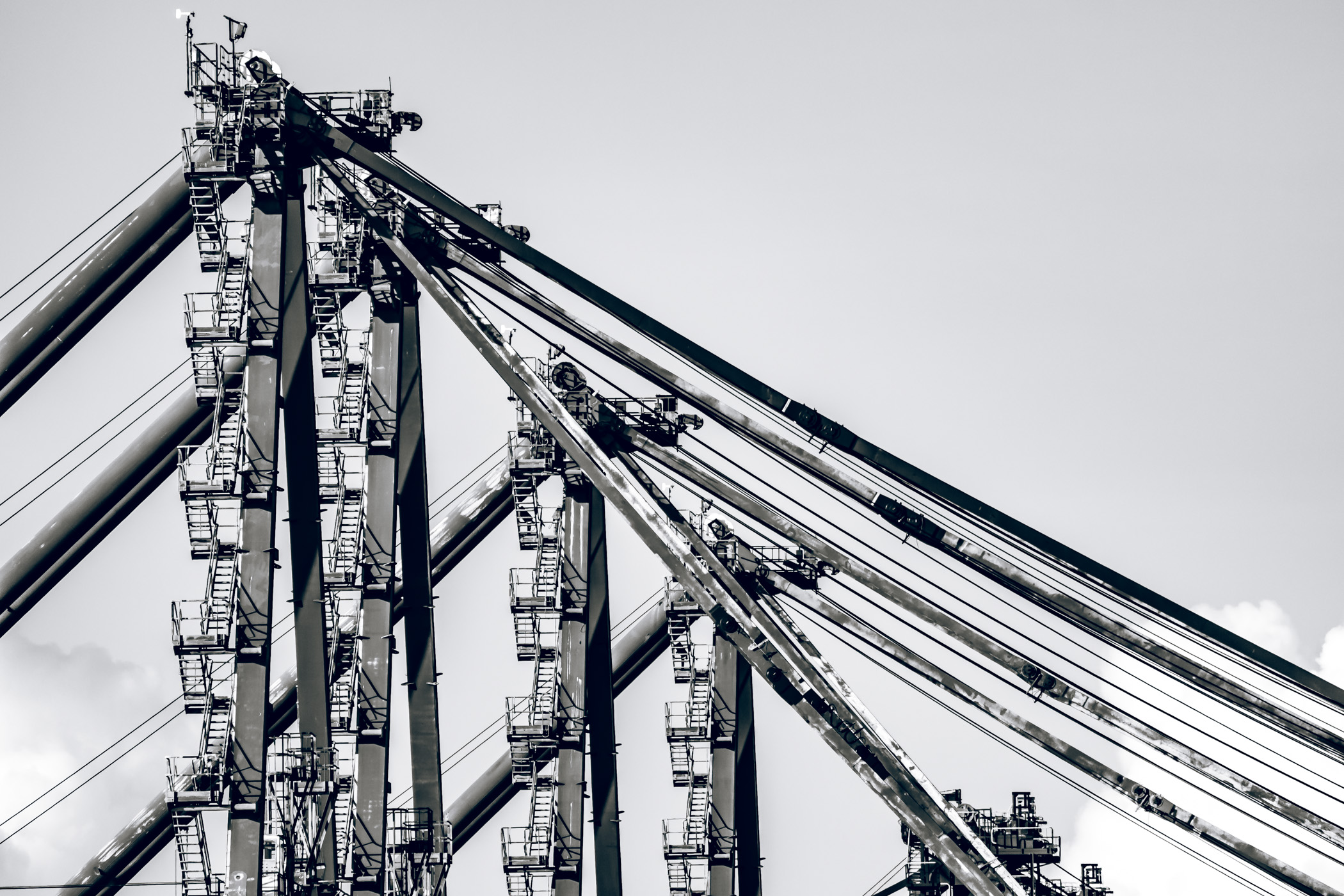 Detail of massive cranes for loading and unloading cargo containers aboard ships at Freeport, Bahamas.
The tugboat Diamond Cay guides the container ship MSC Arushi R through The Bahama's Freeport Harbour.