This abstract view of the modern architecture of Downtown Dallas' Hyatt Regency resembles the tops of glass mountains.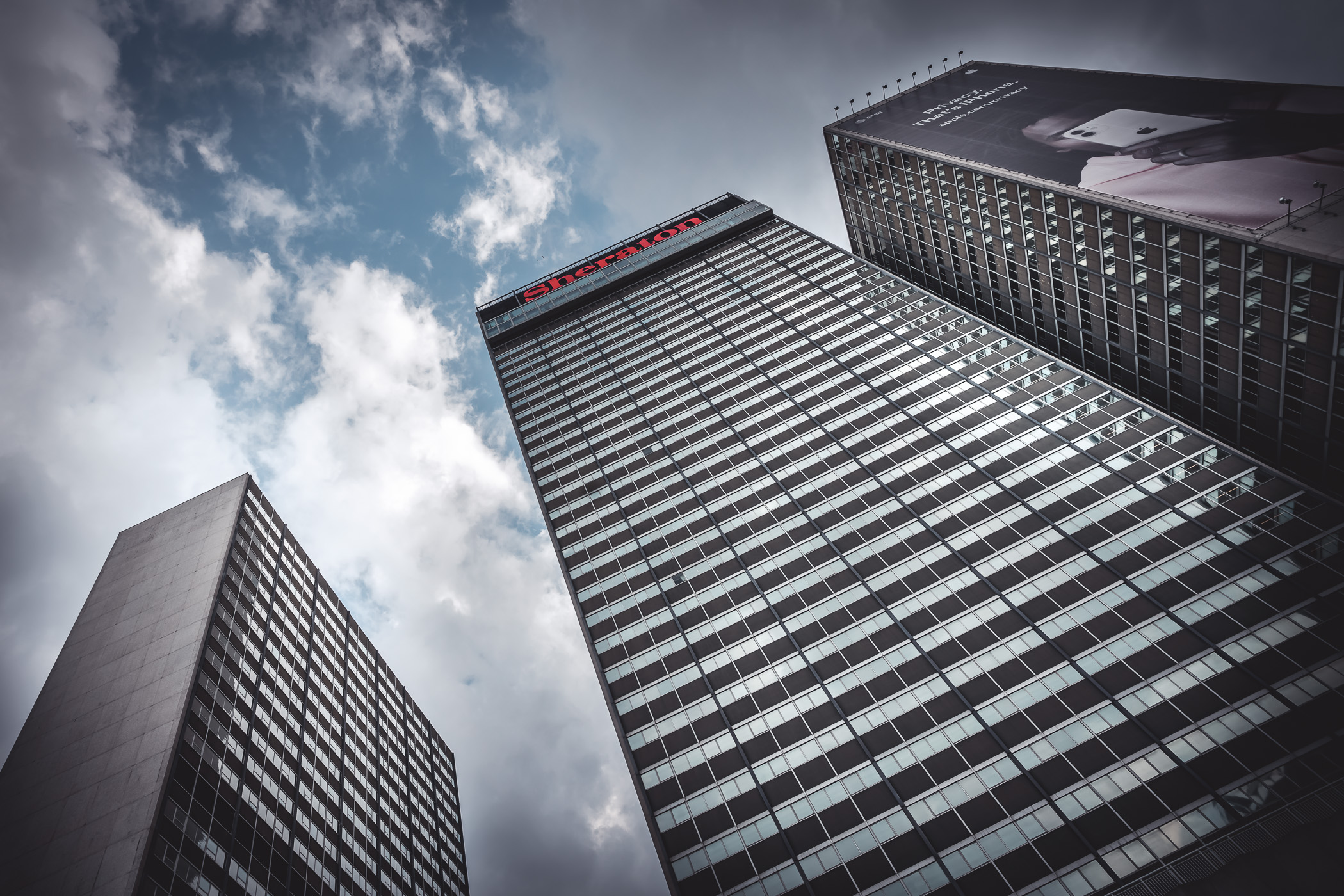 The three towers of Downtown Dallas' Sheraton Hotel reach for the North Texas clouds.
An abstraction of the aluminum facade of the 1954 Republic Center in Downtown Dallas.
Downtown Dallas' Plaza of the Americas and Sheraton Hotel, silhouetted by the morning sky.
Detail of sculptor Richard Serra's "Vortex" at the Fort Worth Modern.
Architectural detail of Fort Worth, Texas' T&P Station, now known as the Texas & Pacific Lofts.
The Dallas Arts District's One Arts Plaza is reflected in the glass facade of the adjacent Wyly Theatre.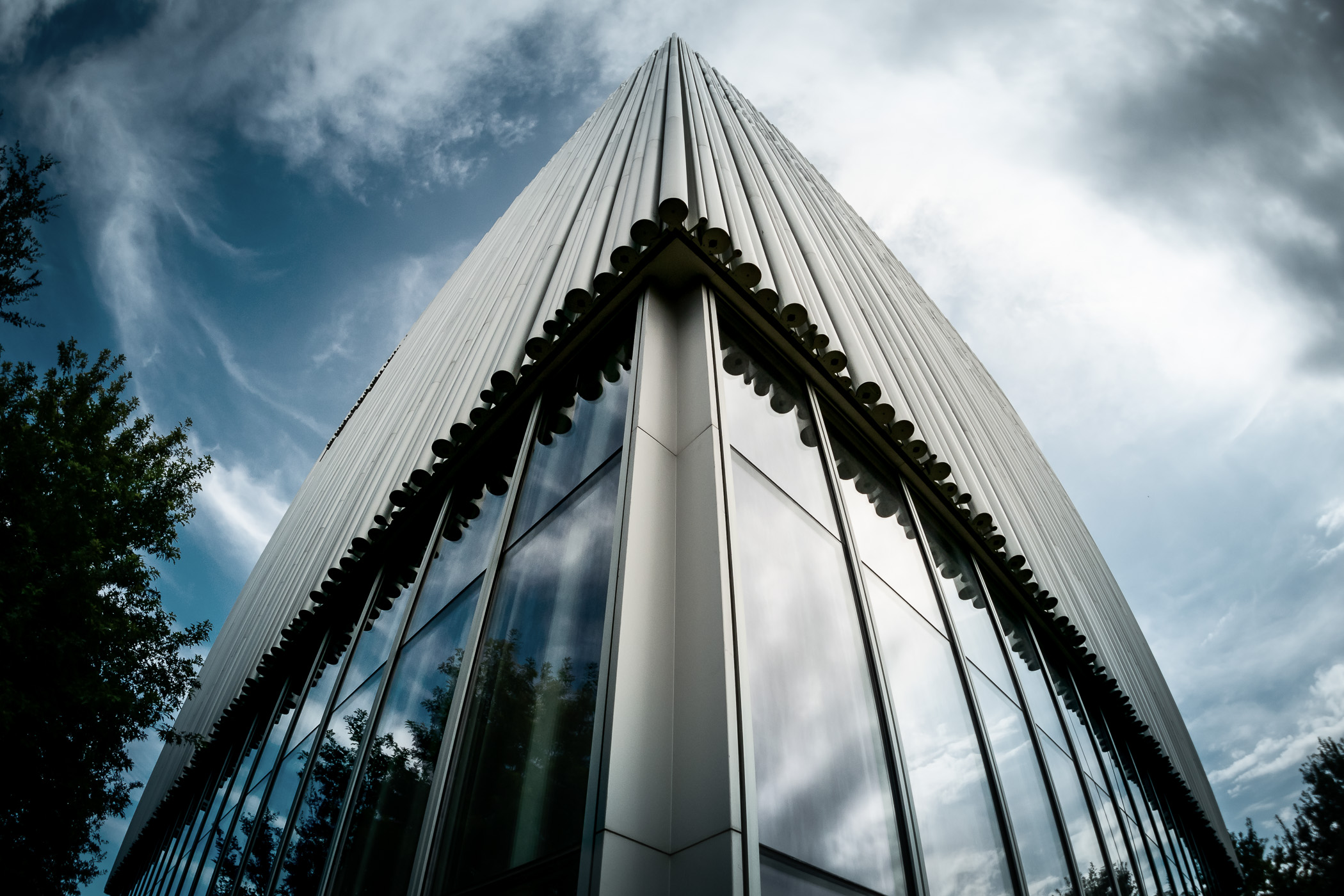 The Dallas Arts District's Wyly Theatre resembles a giant Reuleaux Triangle as it reaches into the cloudy sky.
Water cascades over concrete aggregate blocks in the Active Pool at the Philip Johnson-designed Fort Worth Water Gardens in the south end of Downtown Fort Worth, Texas.