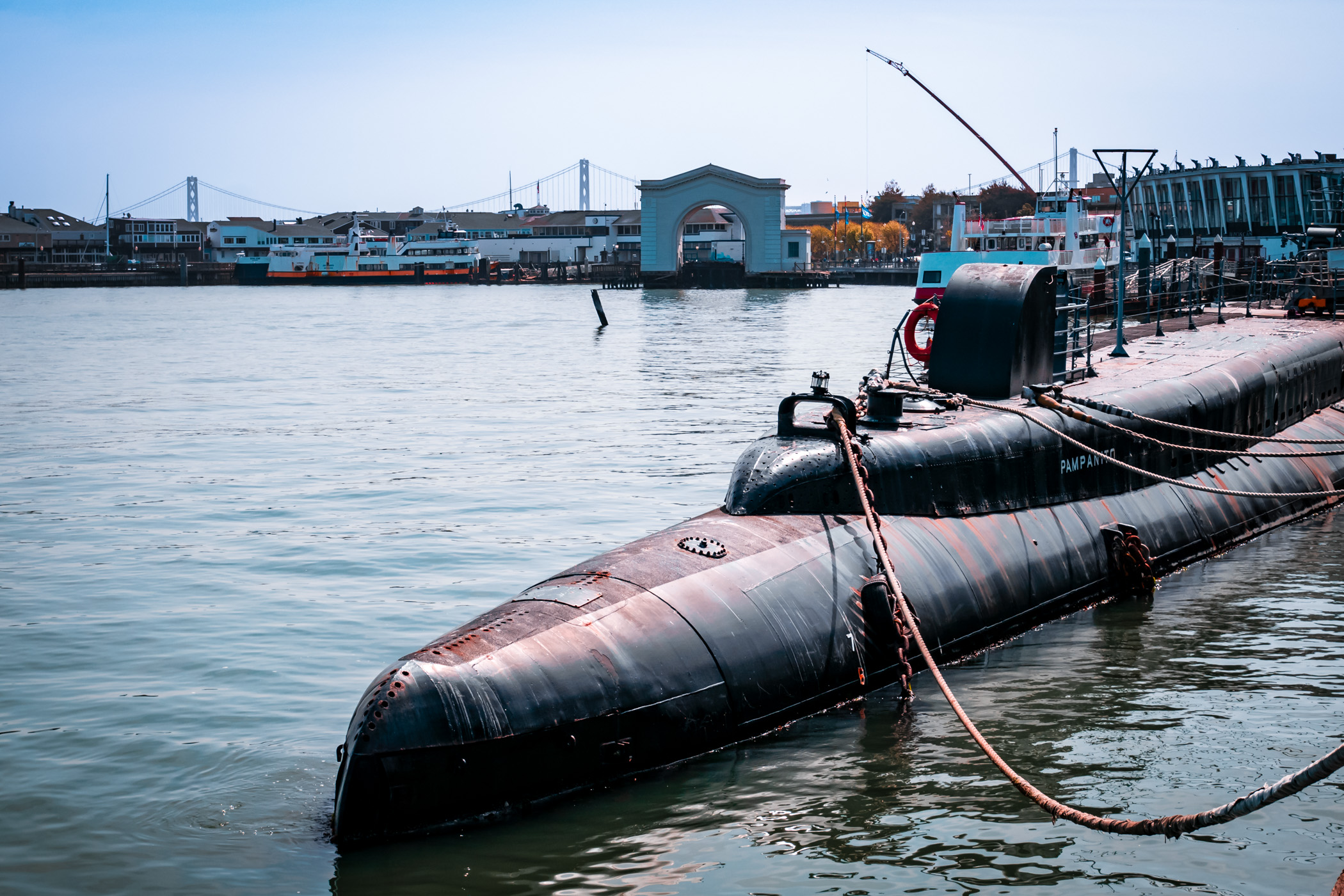 The World War II-era submarine USS Pampanito, now on display at San Francisco's Fisherman's Wharf.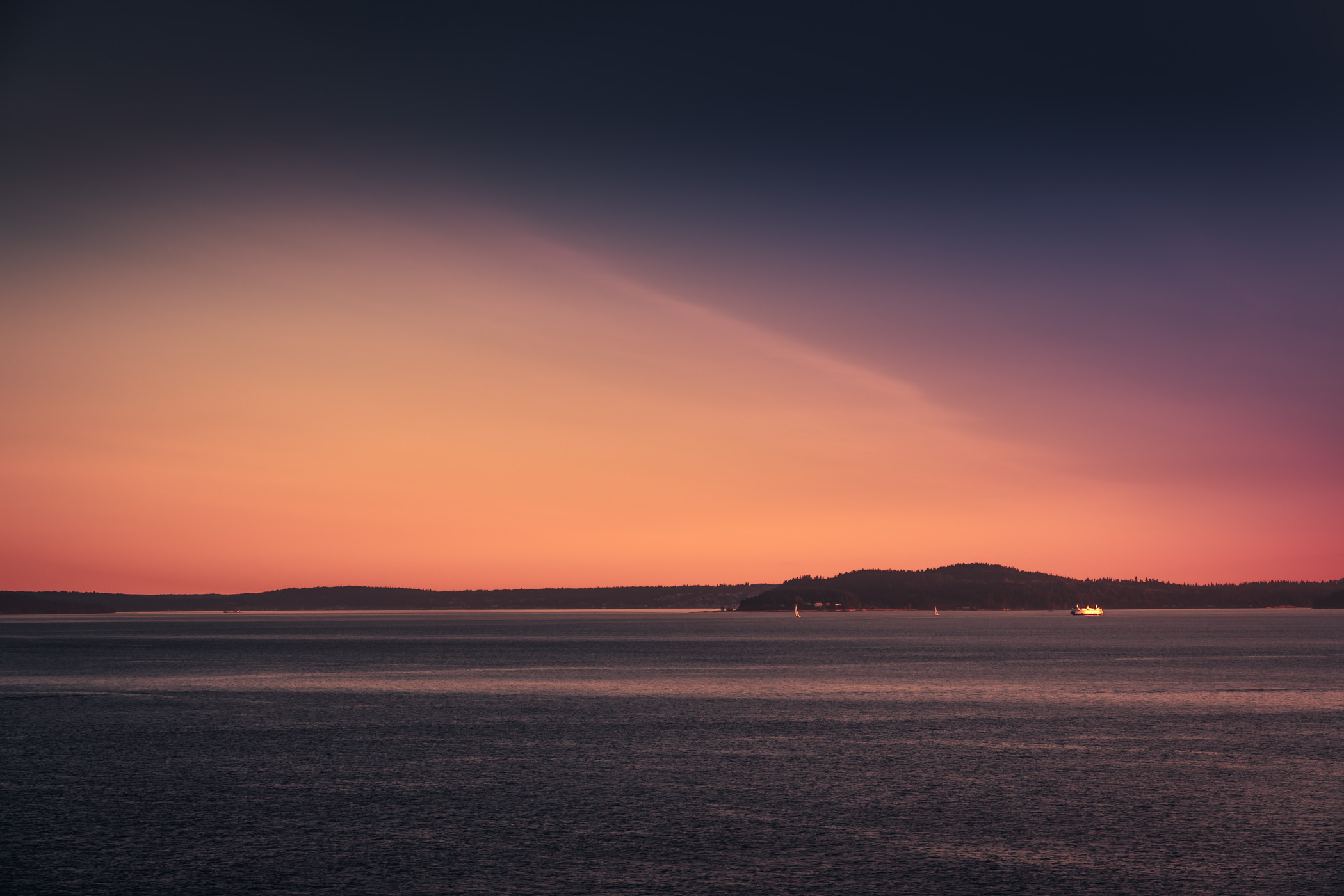 A Washington State Ferry sails Elliott Bay near Seattle, Washington.
The ferry M/S Ray Stoker Jr. plies the waters between Galveston and Port Bolivar, Texas.
Mount Rainier rises over the Port of Seattle.
The sun sets on the Seattle-Bainbridge ferry as it crosses Puget Sound.

The sun rises on San Francisco's Financial District and the history 1927 ferry Santa Rosa, now permanently moored as an event center.
The 245-foot-tall clock tower atop San Francisco's Ferry Building rises into the Bay Area sky.
The Galveston-Port Bolivar ferry—a segment of Texas State Highway 87—prepares to dock at the Galveston end of its route.
The ferry M/V Robert C. Lanier departs Galveston, Texas, for nearby Port Bolivar as the sun sets on the island.