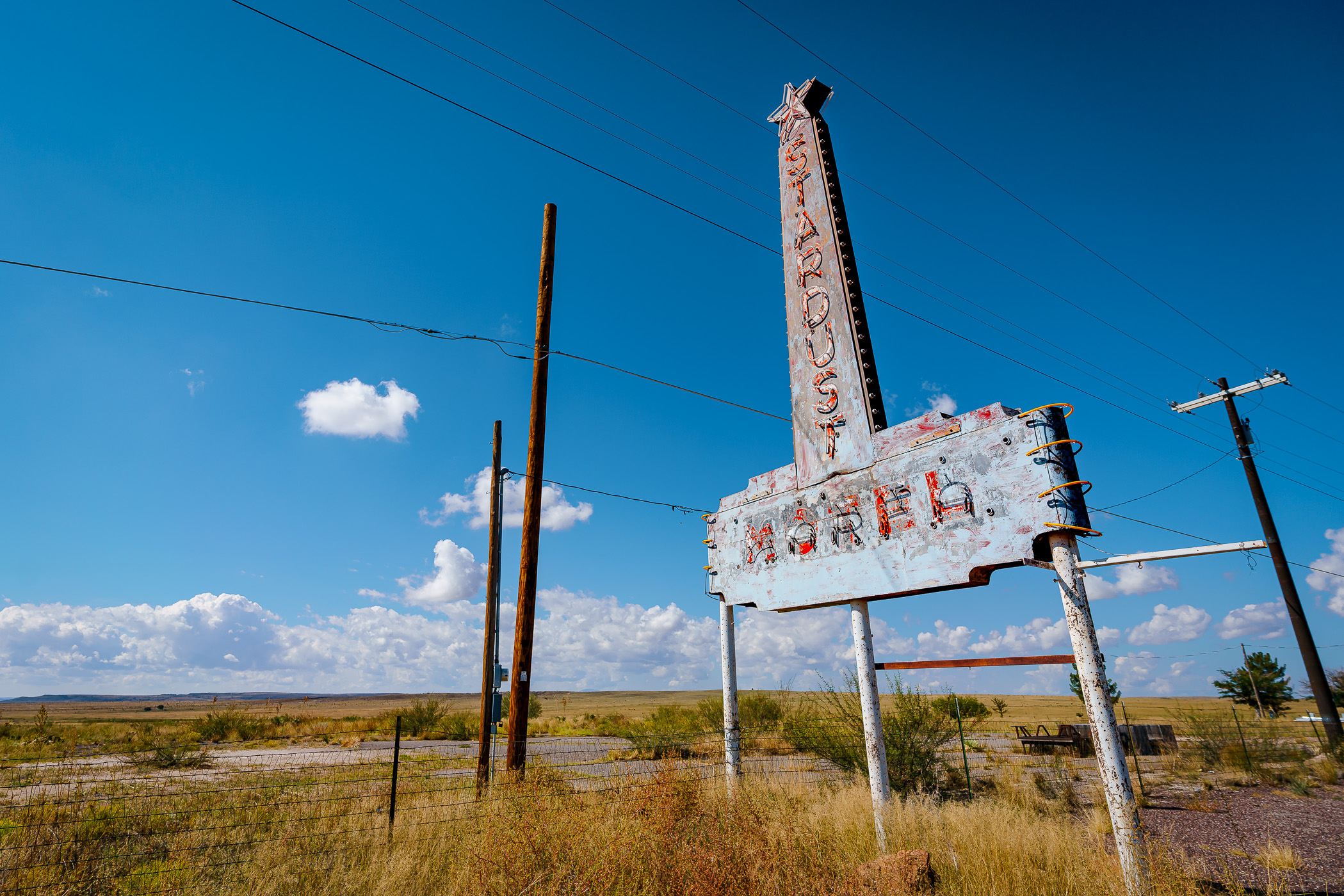 The abandoned, decaying sign of the long-demolished Stardust Motel in Marfa, Texas.
Power lines recede into the distance as the sun sets on North Texas near Chambersville.
The sun sets on a farm road near Chambersville, Texas.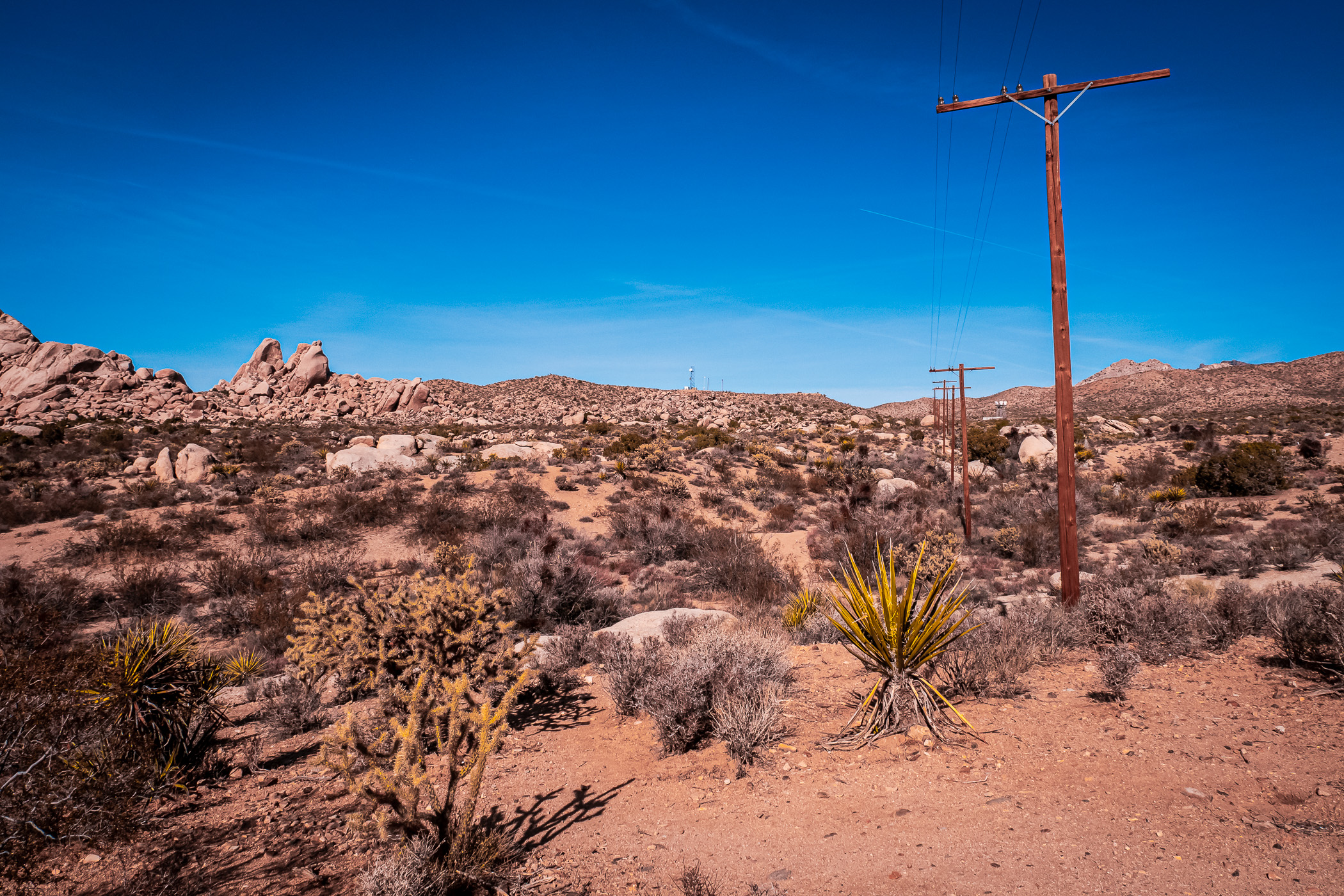 Electrical pylons cross the desert at Granite Pass, Mojave National Preserve, California.
The first light of the morning sun reflects in the still waters of a roadside wash near the Great Salt Lake's Stansbury Island, Utah.
A road leads towards the mountains along the Utah/Nevada border at the Bonneville Salt Flats.
Dallas' Margaret Hunt Hill Bridge and a neighboring power pylon in the Trinity River floodplain as the sun sets on the city.
Vines growing on a telephone pole in McKinney, Texas.
Shoes hang from power lines somewhere in East Dallas.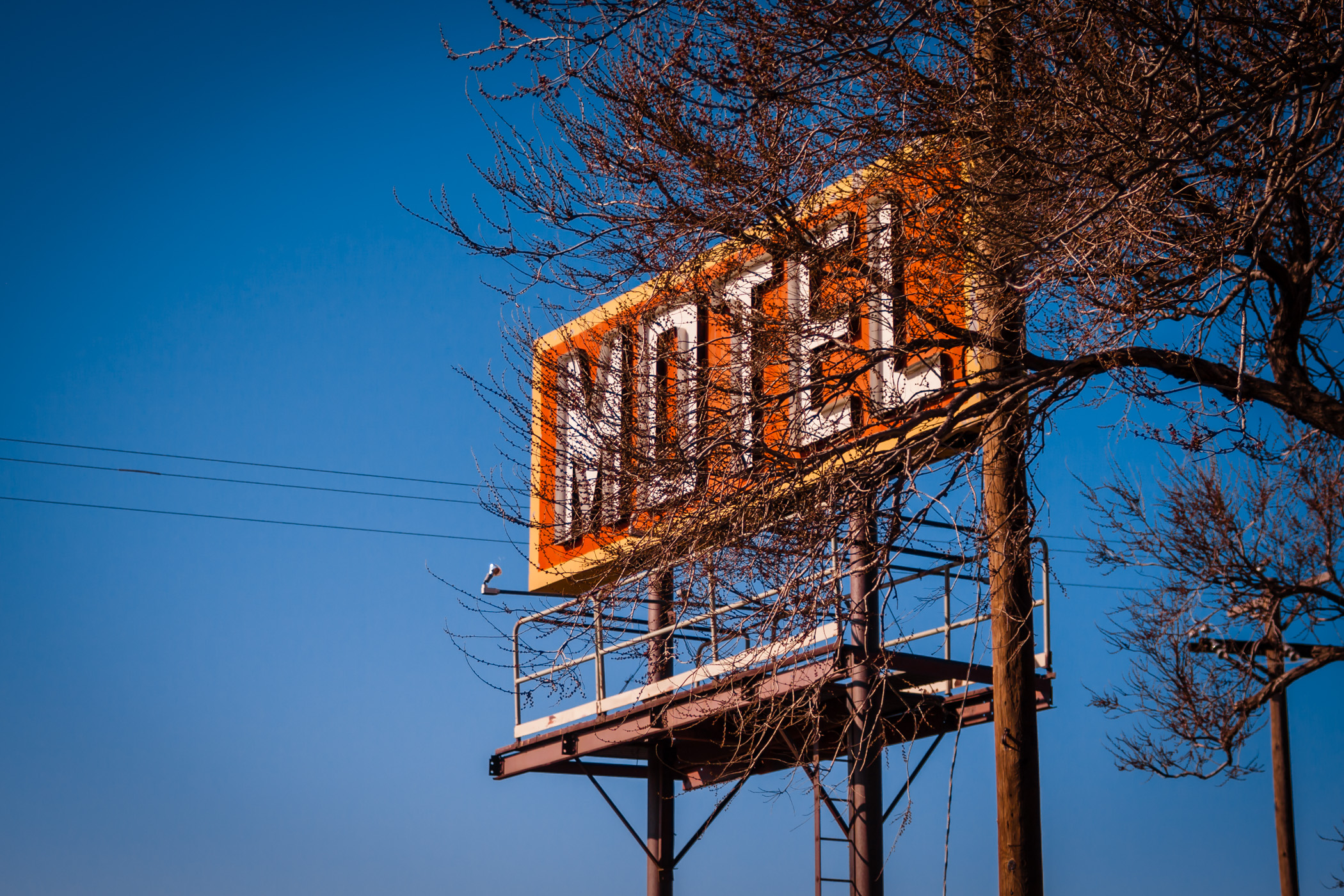 A motel sign in Adrian, Texas, along the historic Route 66.