The rough stonework of Oklahoma's frontier-era Fort Washita.
A rundown motel in the tiny North Texas town of Fink.
An ornate balcony at the University of Texas at Austin's Battle Hall, home of the University's Architecture & Planning Library.
An open door on a barn at the Governor Bill and Vara Daniel Historic Village at Waco, Texas' Mayborn Museum.
A doorway leads to a rusting fire escape at Downtown Houston's Great Southwest Building.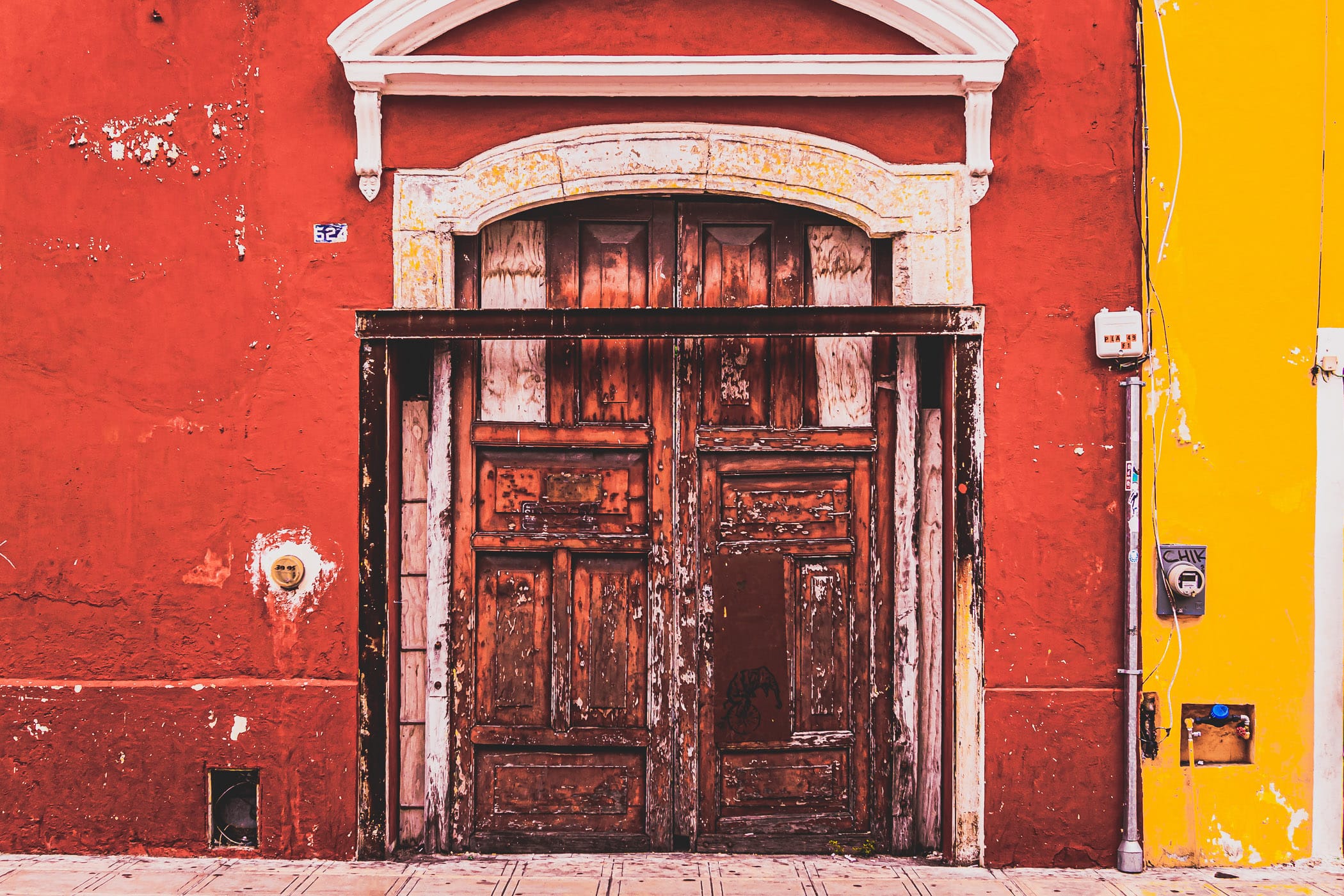 An aged door on a brightly-colored building in Mérida, Yucatán, Mexico.
A pedestrian walks past the entrance to the Dallas County Records Building in Downtown Dallas.
Wood doors along the Mandalay Canal, Las Colinas, Irving, Texas.
The doors of Downtown Dallas' First United Methodist Church.
Spanish-style architecture found along Irving, Texas' Mandalay Canal at Las Colinas.