Sand dunes under an overcast sky at West Texas' Monahans Sandhills State Park.
The Rio Grande Gorge Bridge arcs 600 feet above the Rio Grande in the desert near Taos, New Mexico.

The arid expanse of California's Mojave National Preserve.
The desolate, endless expanse of sand dunes at New Mexico's White Sands National Park.
Power lines carve through the desert scrub near Alpine, Texas.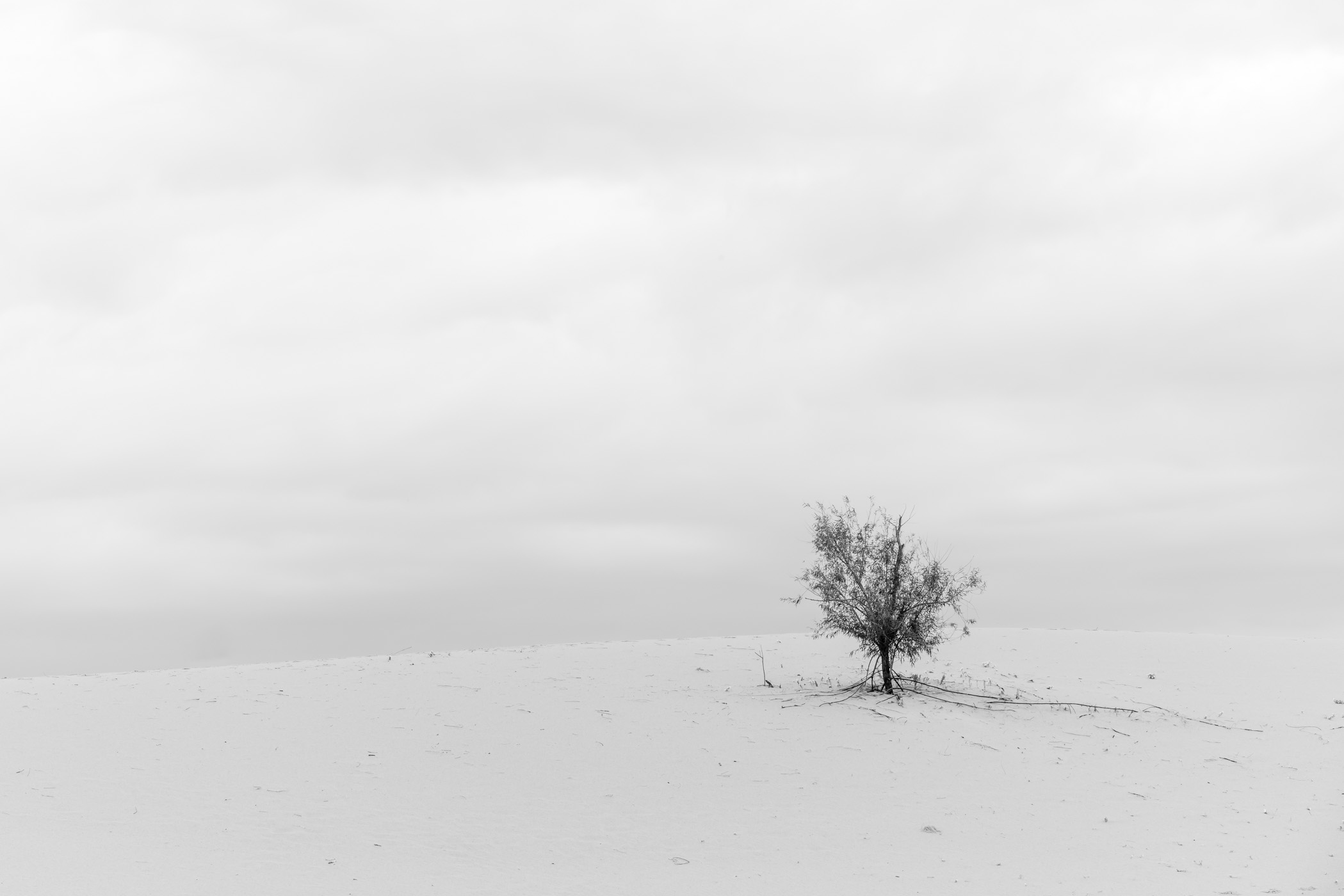 A solitary tree atop at sand dune at Texas' Monahans Sandhills State Park.
An aerial view of the arid New Mexico desert.
Love locks on a fence at the Prada Marfa art installation, Valentine, Texas.
A rocky landscape in the blue sky near Fort Davis, Texas.
Distant mountains border Utah's Bonneville Salt Flats.