A lost "No Parking" sign painted on a crumbling wall in Downtown McKinney, Texas.
Insect-eaten leaves spotted on a tree in McKinney, Texas.
Detail of the abandoned train depot at Marietta, Oklahoma.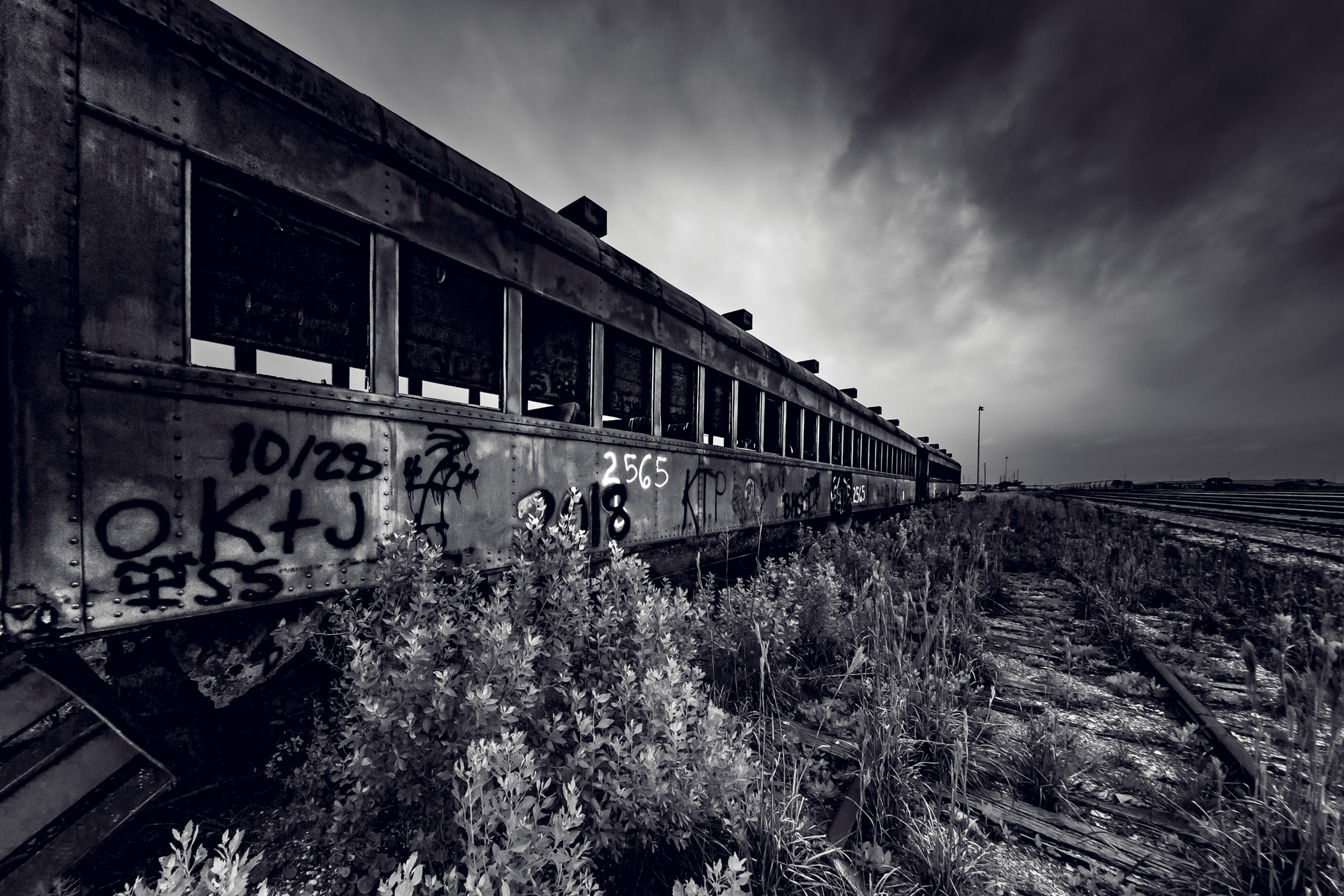 Abandoned Union Pacific railcars decay in Galveston, Texas.
A sign for an abandoned motel and restaurant decays in Baker, California.
A lone tree grows among signage in an abandoned parking garage originally built for the now-demolished Reunion Arena.
A dead fish lies on a Galveston, Texas, beach.
Detail of the ruins of Sutro Baths at San Francisco's Lands End.
The remains of the staircase that once led to the main entrance of the long-gone Swift & Co. meatpacking plant in Fort Worth, Texas.
The aged sign of the Pink Motel in Cherokee, North Carolina.