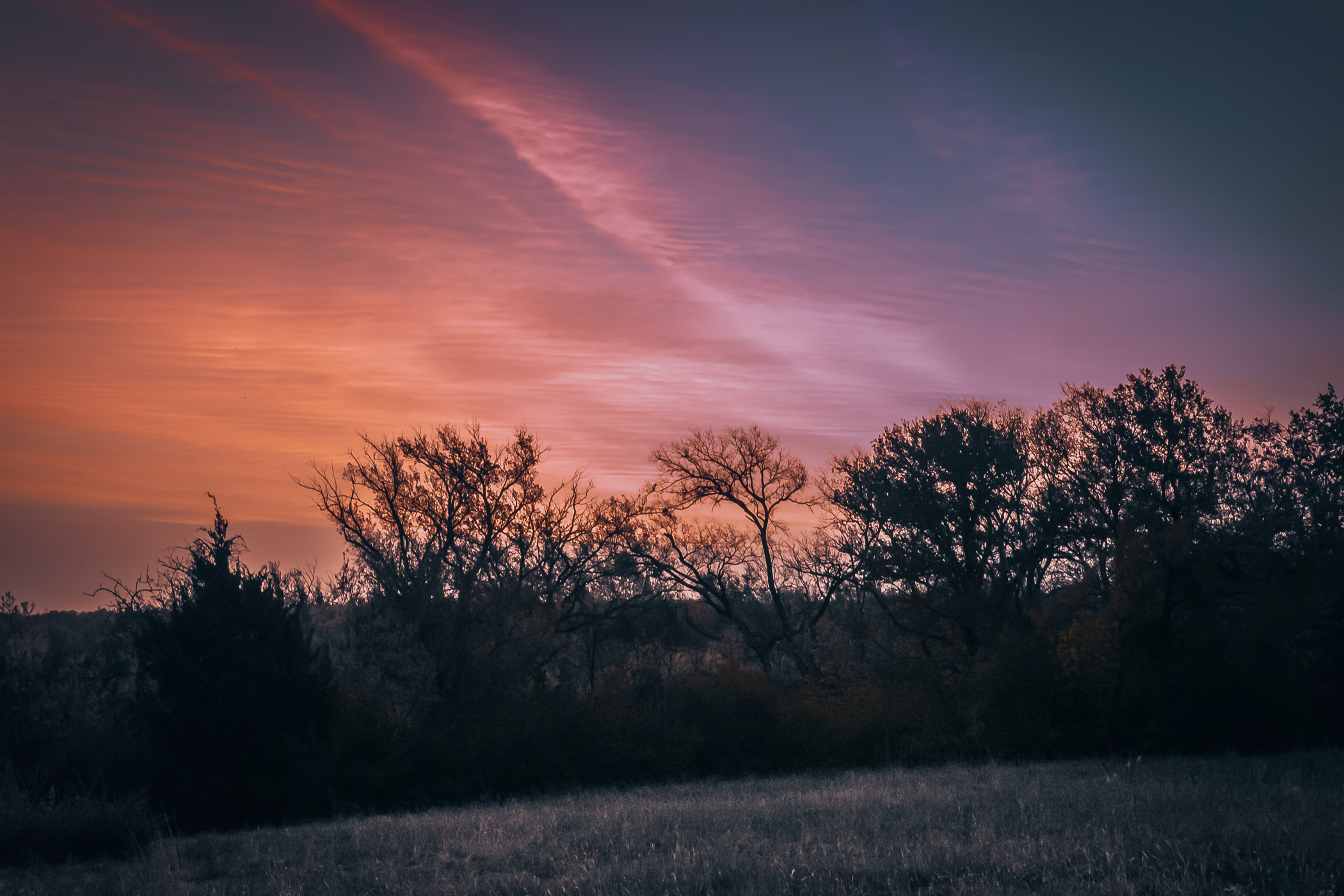 The sun rises on trees at Fort Worth, Texas' Tandy Hills Natural Area.
A sunflower faces the morning sun near McKinney, Texas.
Detail of a statue adorning a grave at McKinney, Texas' historic Pecan Grove Cemetery.
The rising sun silhouettes a mysterious tower covered in communications equipment at Raytheon Intelligence & Space, McKinney, Texas.
A parking garage's sign in Downtown Dallas.
A rose in a flower arrangement spotted in McKinney, Texas.
Clouds reflect in the mirrored glass façade of the Hyatt Regency Dallas.
Electric pylons recede into the distance near Celina, Texas.
The monolithic glass architecture of Downtown Fort Worth, Texas' 777 Main.
Abstract architectural detail of Dallas' Dee and Charles Wyly Theatre.