Water cascades over concrete aggregate blocks in the Active Pool at the Philip Johnson-designed Fort Worth Water Gardens in the south end of Downtown Fort Worth, Texas.
The ramp leading to the top of the observation tower at the Great Smoky Mountains National Park's Clingman's Dome curves through the morning fog.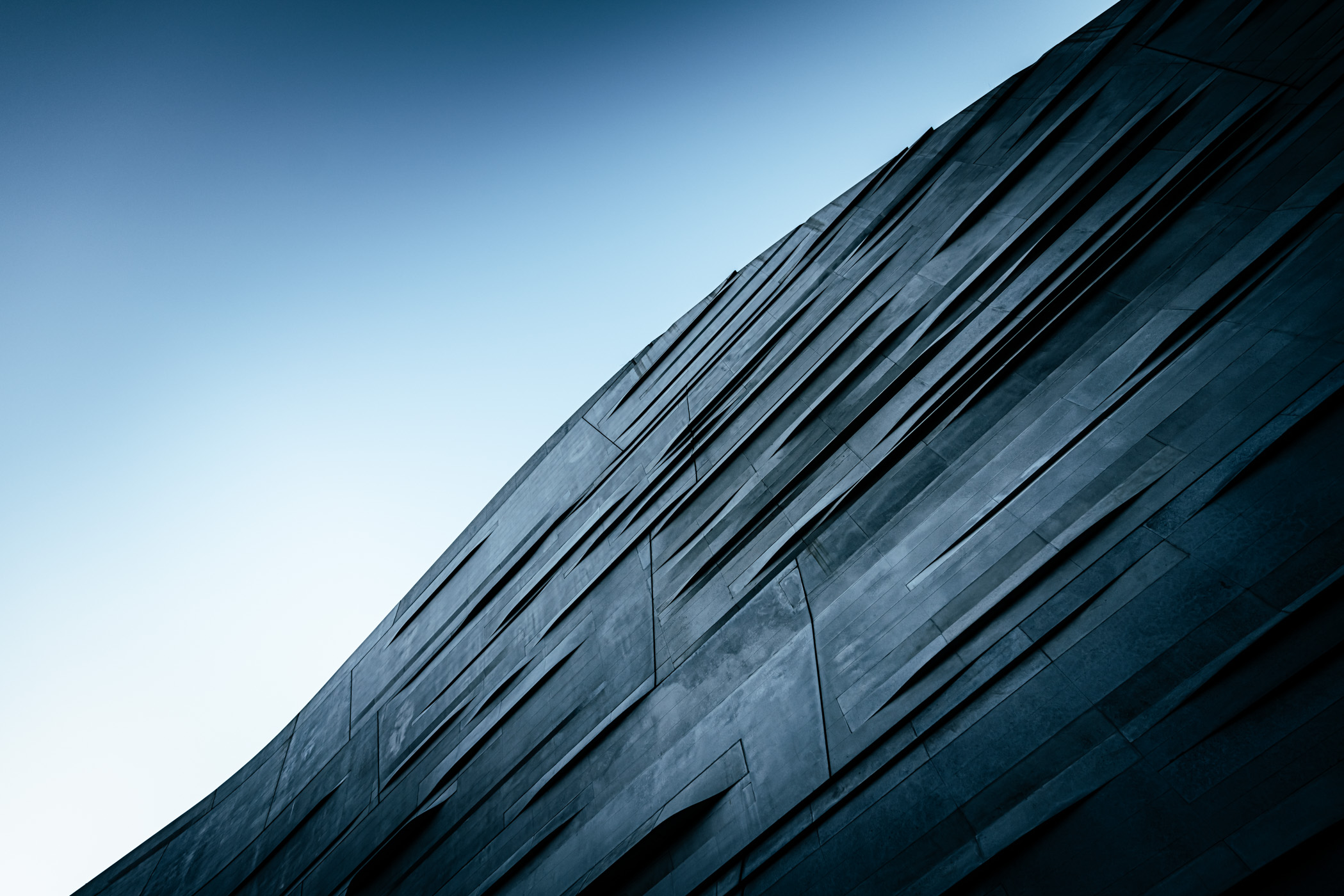 An abstract study of the exterior of Dallas' Perot Museum of Nature & Science.
An old concrete bridge spans Sager Creek in Downtown Siloam Springs, Arkansas.
The concrete tracks of the Seattle Monorail arc past the stainless steel curves of the Museum of Pop Culture.
An abstraction of the Perot Museum of Nature & Science, Dallas.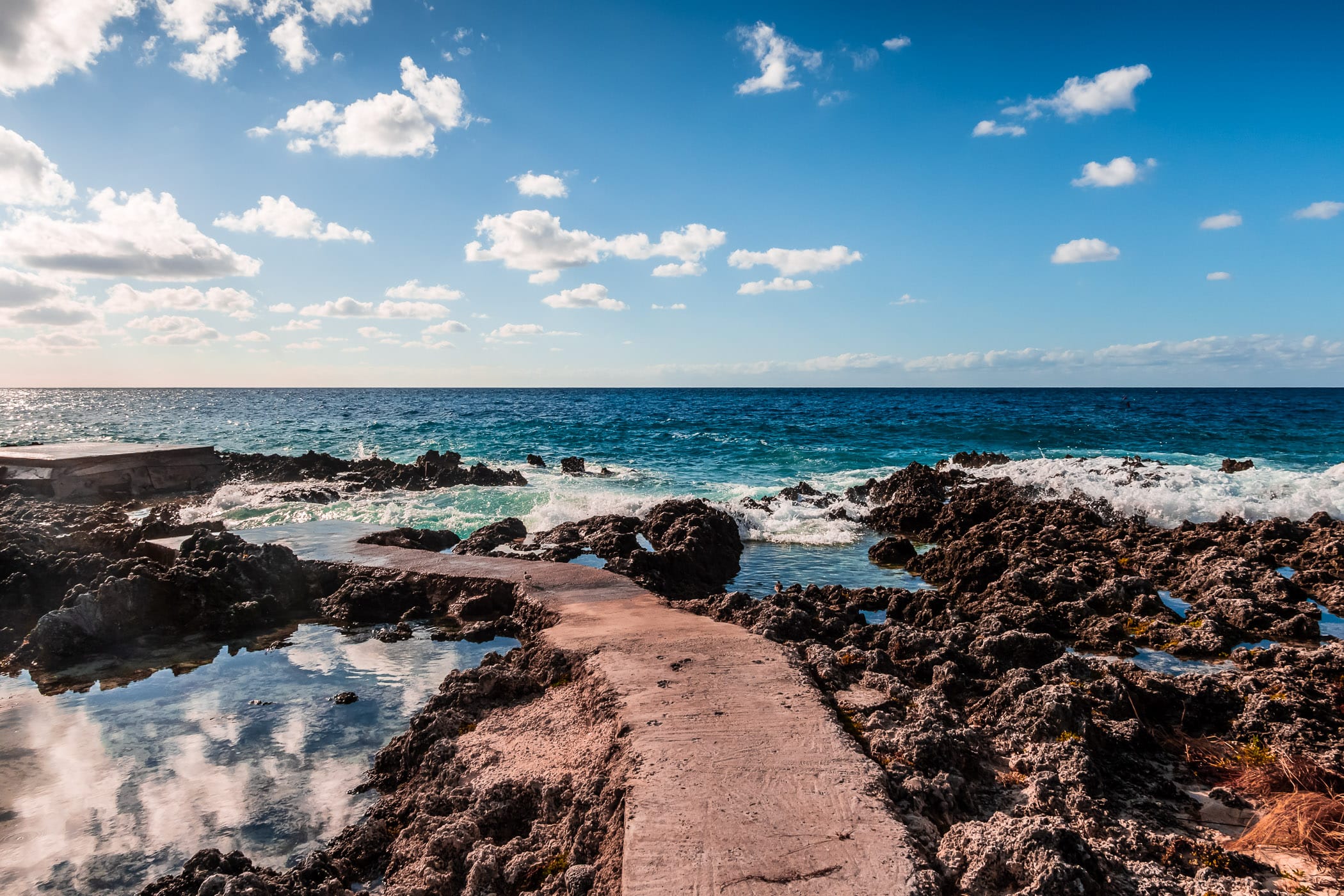 A concrete structure juts out on the rocky beach near Turtle Reef, Grand Cayman.
Exterior architectural detail of the Philip Johnson-designed chapel at Downtown Dallas' Thanks-Giving Square.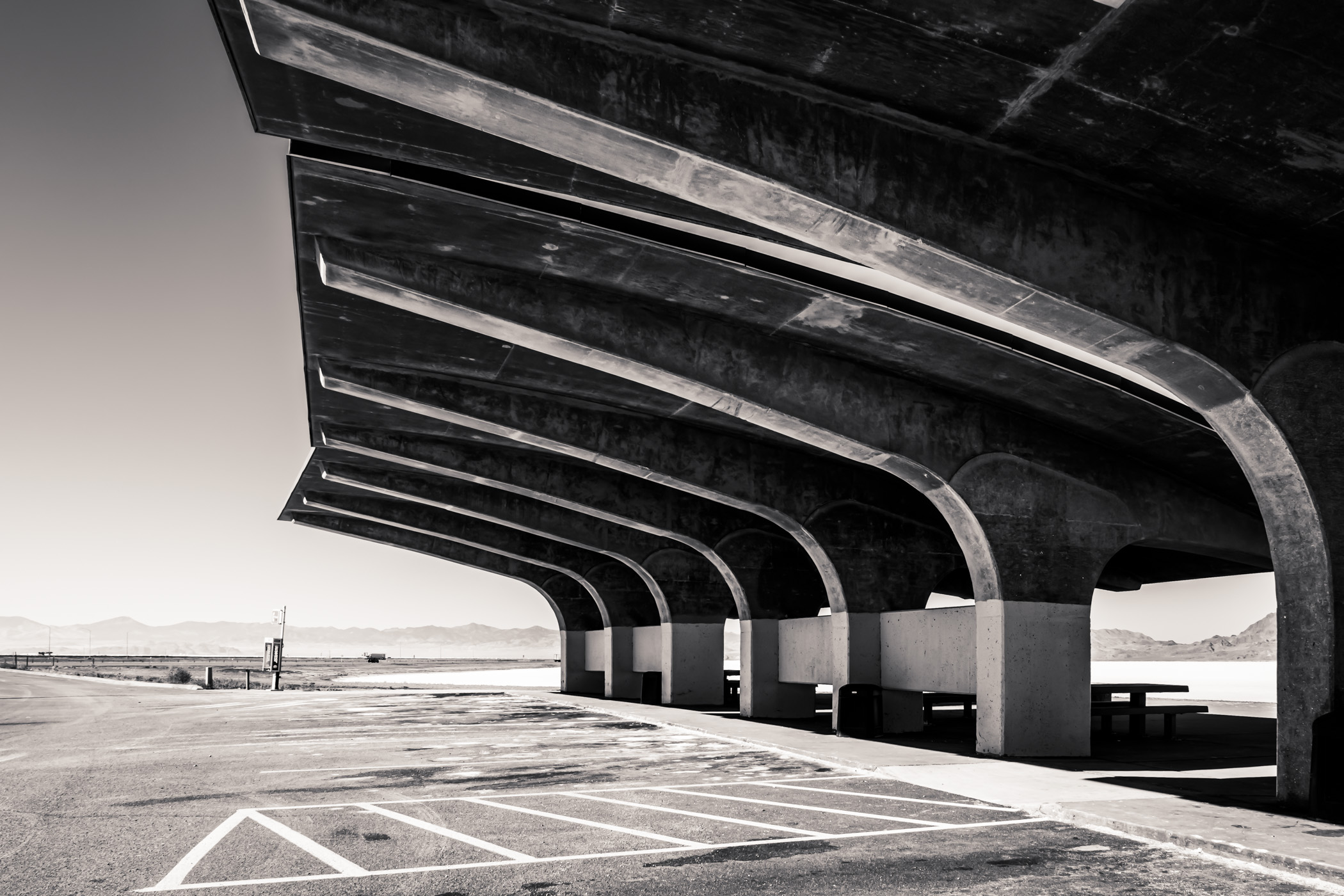 A cast concrete roof at a rest stop along Interstate 80 in the Bonneville Salt Flats, Utah.
Architectural detail of Downtown Dallas' nondenominational St. Jude Chapel.