Waves crash onto rocks at Playa Chumul, Cozumel, Mexico.

The bright red and yellow "Warbonnet" livery of a Santa Fe Railroad F7 diesel-electric locomotive on display at the Galveston Railroad Museum, Texas.
The desolate, endless expanse of sand dunes at New Mexico's White Sands National Park.
A skybridge connects the main building of the Sterling C. Evans Library to the adjacent Evans Library Annex on the campus of Texas A&M University, College Station.
Sea stacks emerge from the Pacific Ocean surf at Ariya's Beach, Gold Beach, Oregon.
The first light of day on the Galveston, Texas, Seawall.
The long-abandoned T&P Warehouse, south of Downtown Fort Worth, reaches into the blue North Texas sky.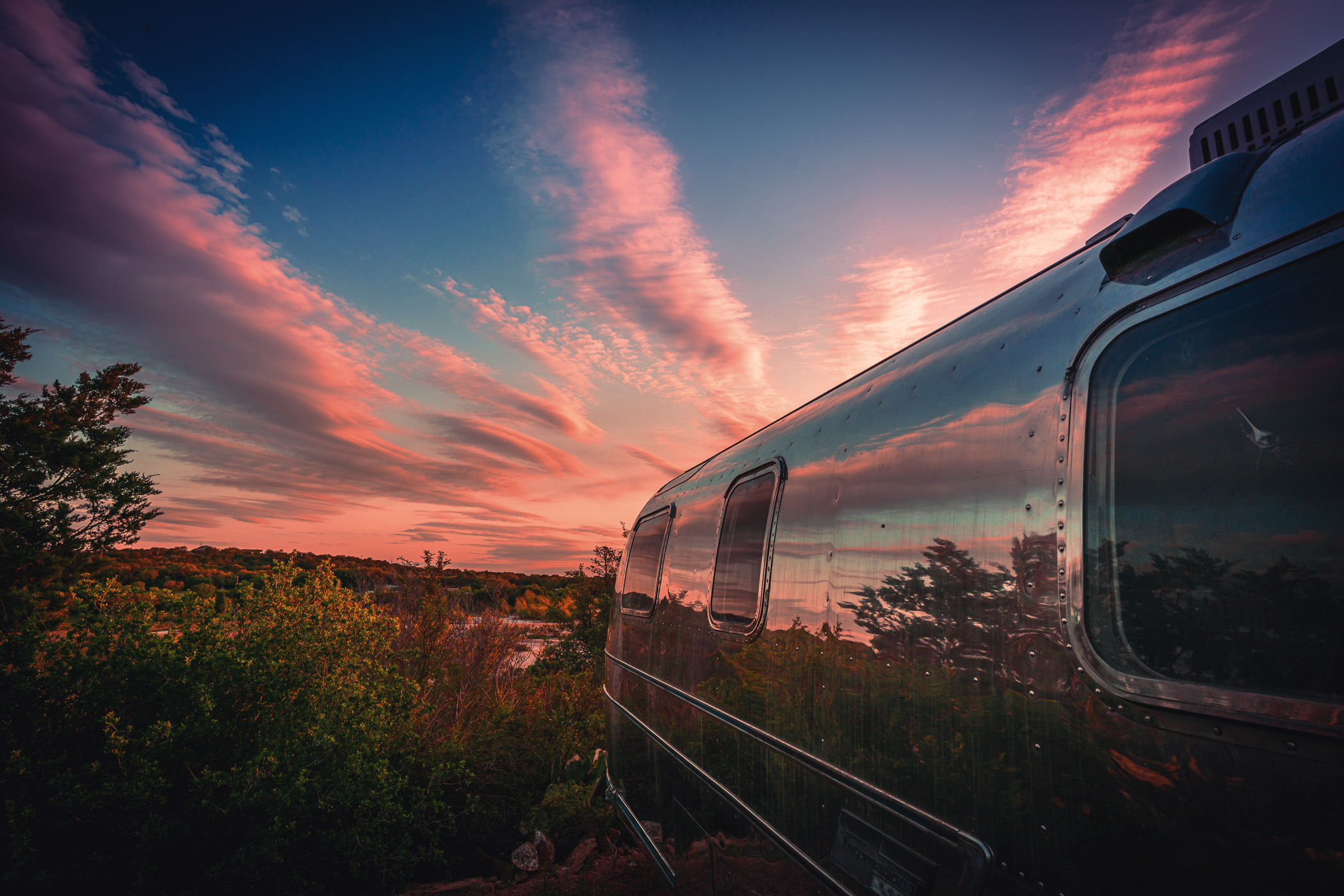 The sunsets on an Airstream trailer on a bluff overlooking the LLano River near Mason, Texas.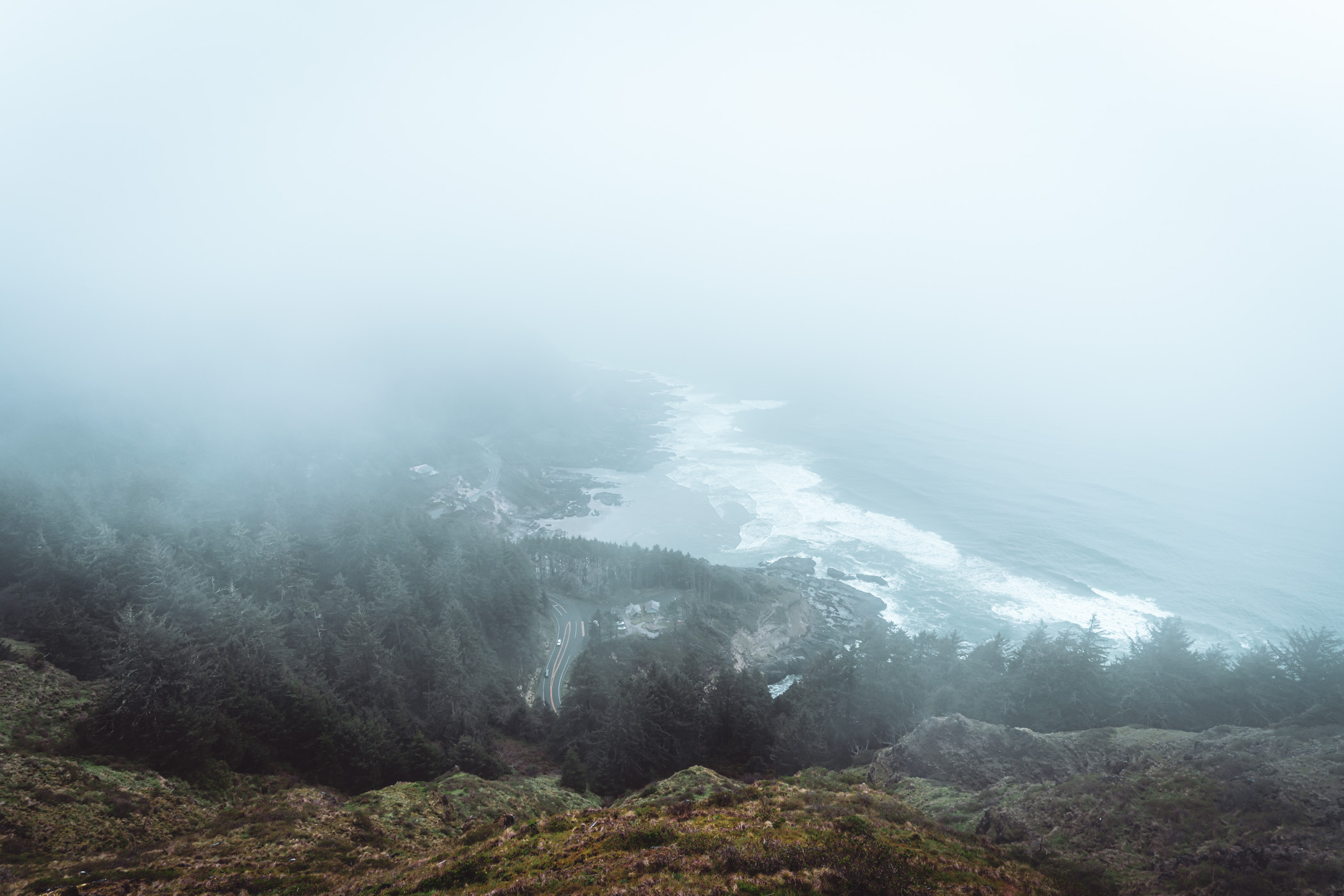 The Oregon Coast Highway (US-101) snakes along the fog-shrouded, rugged Pacific Coast at Cape Perpetua, Oregon.
The Rocky Mountains stretch into the distance at Colorado's Rocky Mountain National Park.