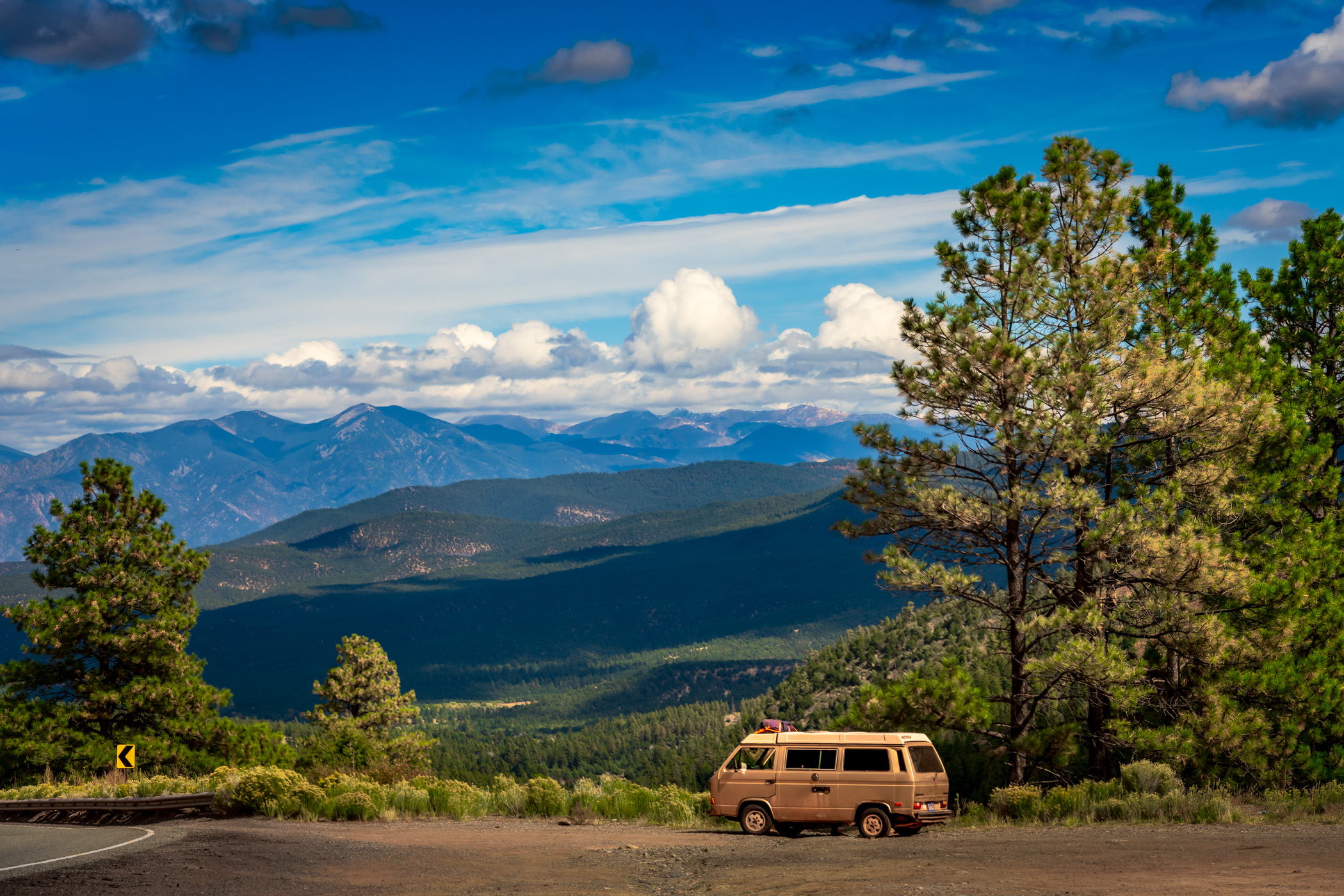 A Volkswagen Type 2 (T3)—or Vanagon—on a roadside turn out in the mountains near Taos, New Mexico.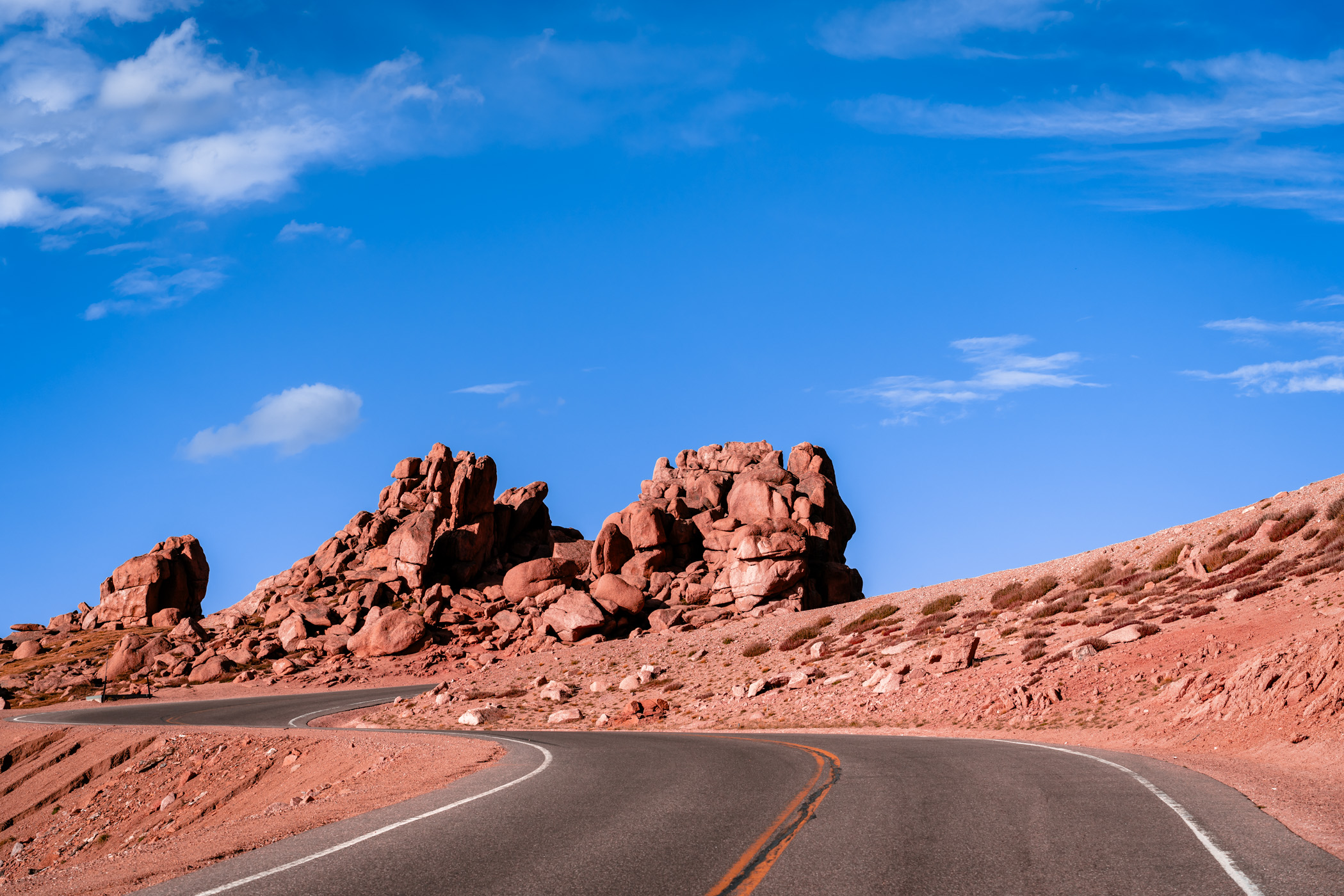 The Pikes Peak Highway curves around the rocky landscape near the summit of its namesake mountain.
Clouds reflect in the mirrored glass façade of the Hyatt Regency Dallas.
Marfa, Texas' water tower stands among the West Texas clouds.
Birch trees grow to the sky at Taos Ski Valley, New Mexico.
Construction on the New Harbor Bridge, Corpus Christi, Texas.
A small herd of bighorn sheep stand among rocks near the peak of Colorado's Pikes Peak.
Morning on the mountains of Baranof Island, Alexander Archipelago, Alaska.
Clouds swirl around the peak of a snowcapped mountain at Colorado's Rocky Mountain National Park.
The shore of Oklahoma's Lake Murray on a cold winter day.