Low clouds wrap mountains along the shore of Southeast Alaska's Frederick Sound.
Evergreen trees grow atop a rocky ridge along the Klondike Highway in British Columbia's Stikine Region.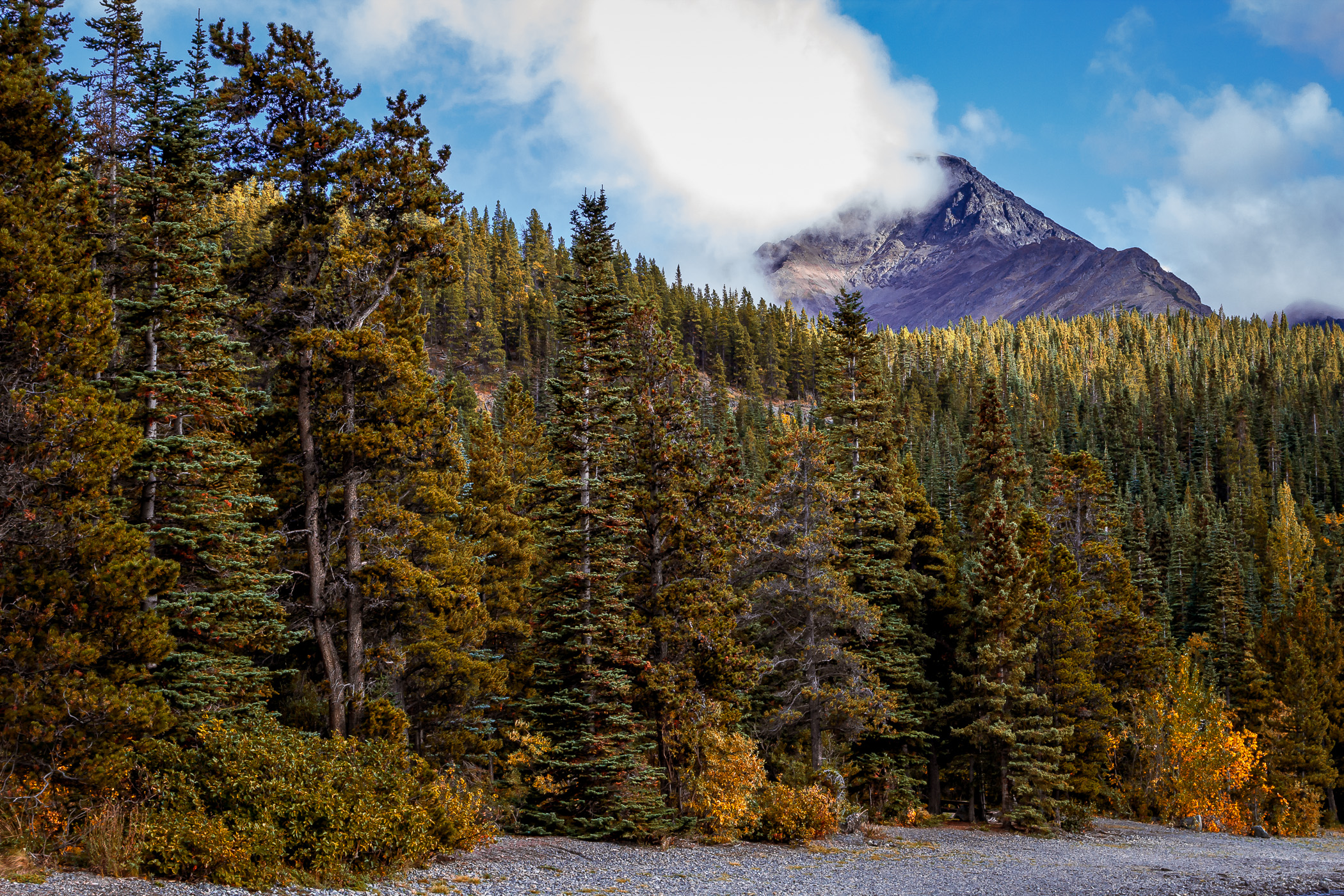 The towering evergreen trees of the mountainous forest along the shore of British Columbia's Tutshi Lake.
A large tree stump at Ketchikan, Alaska's Totem Bight State Park.
Bove Island interrupts the placid waters of the Yukon Territory's Tagish Lake.
Mountains sprout from the shore of Alaska's Glacier Bay.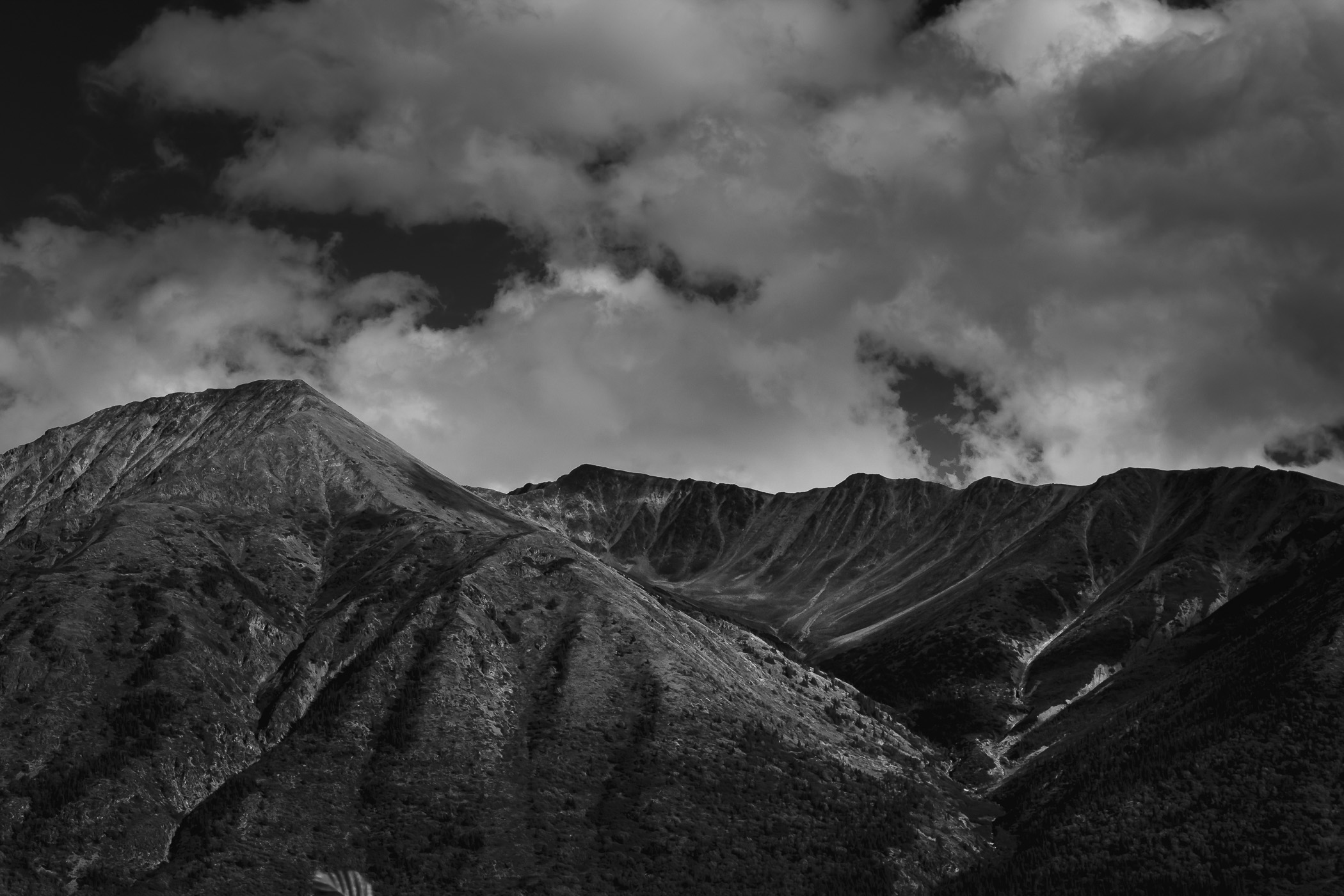 Mountain peaks in the cloud sky near Tagish Lake, Yukon Territory, Canada.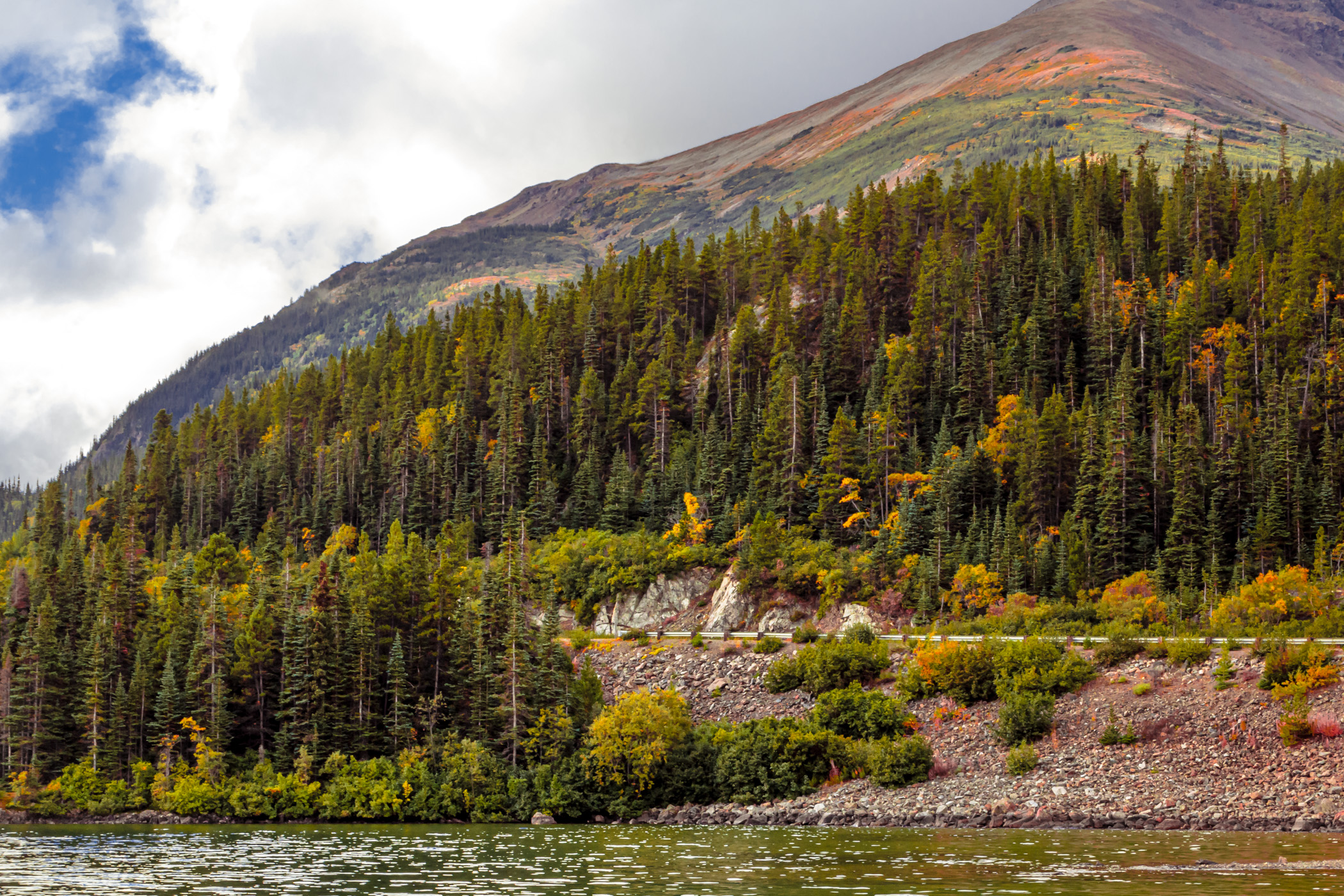 Trees grow along the Klondike Highway at Tutshi Lake, British Columbia, Canada.
Three windows under a sign at Seattle's Pike Place Market.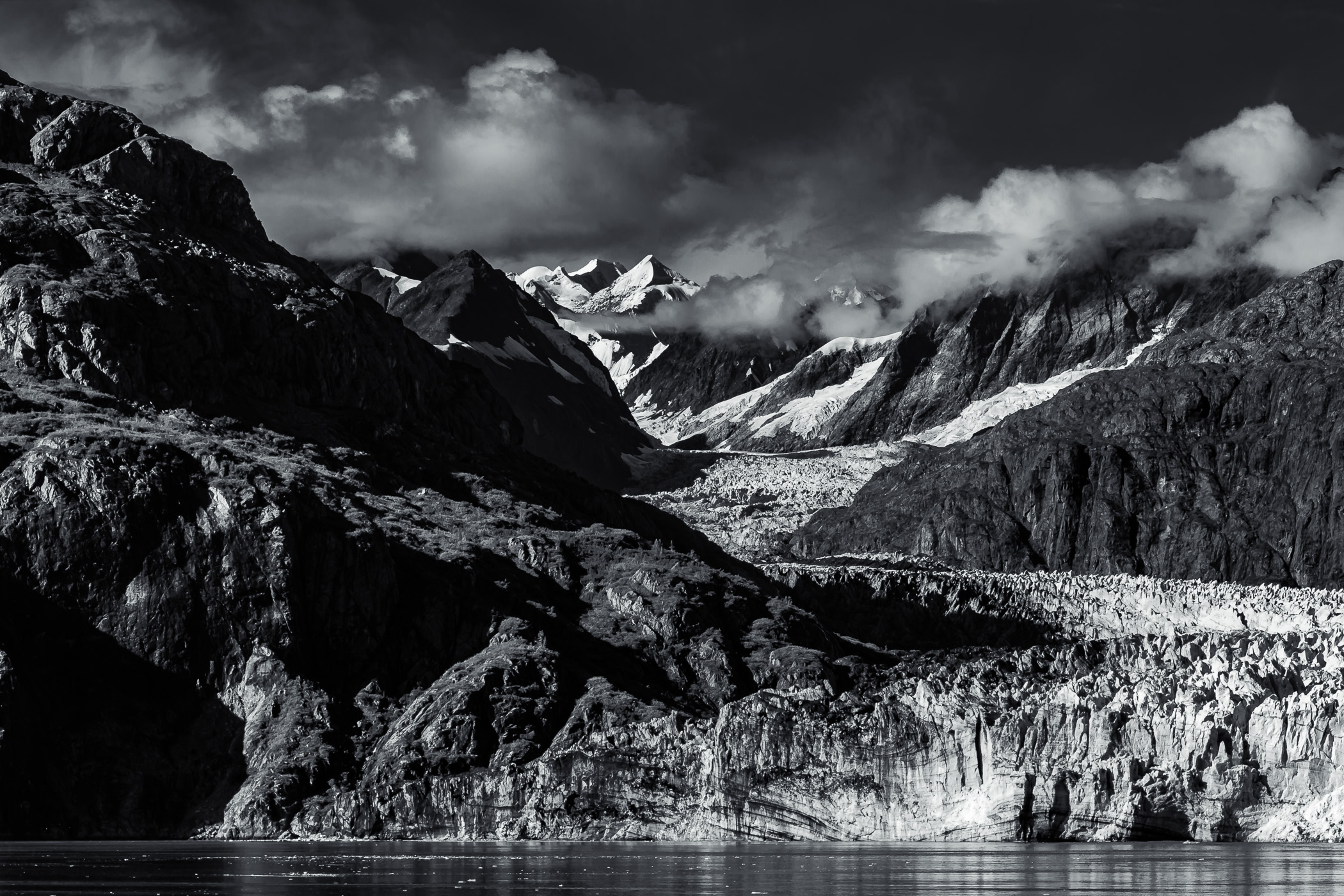 Alaska's Lamplugh Glacier wends through the mountains of Glacier Bay National Park.