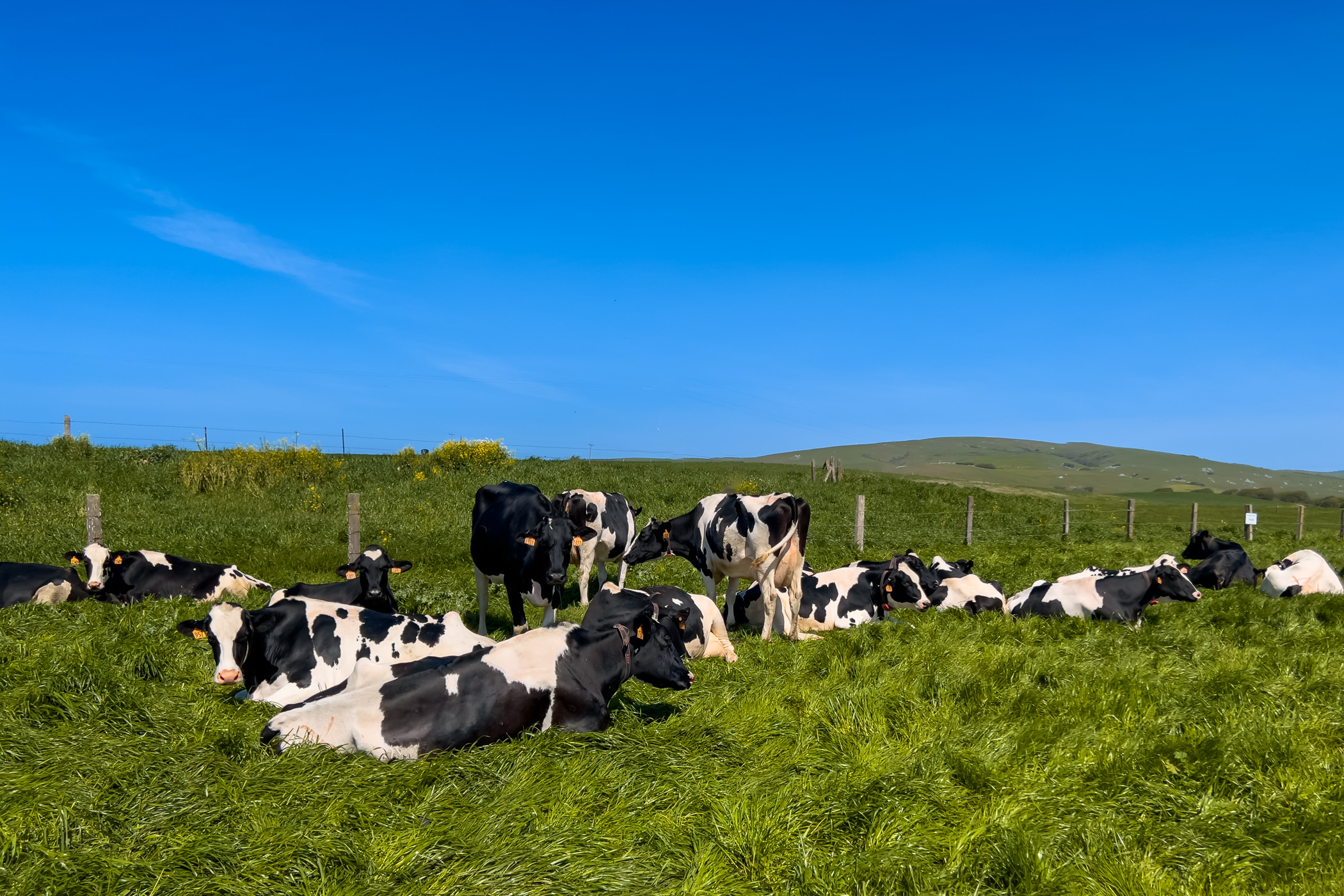 Cows relax in the sun at the Point Reyes Farmstead Cheese Company, Point Reyes, California.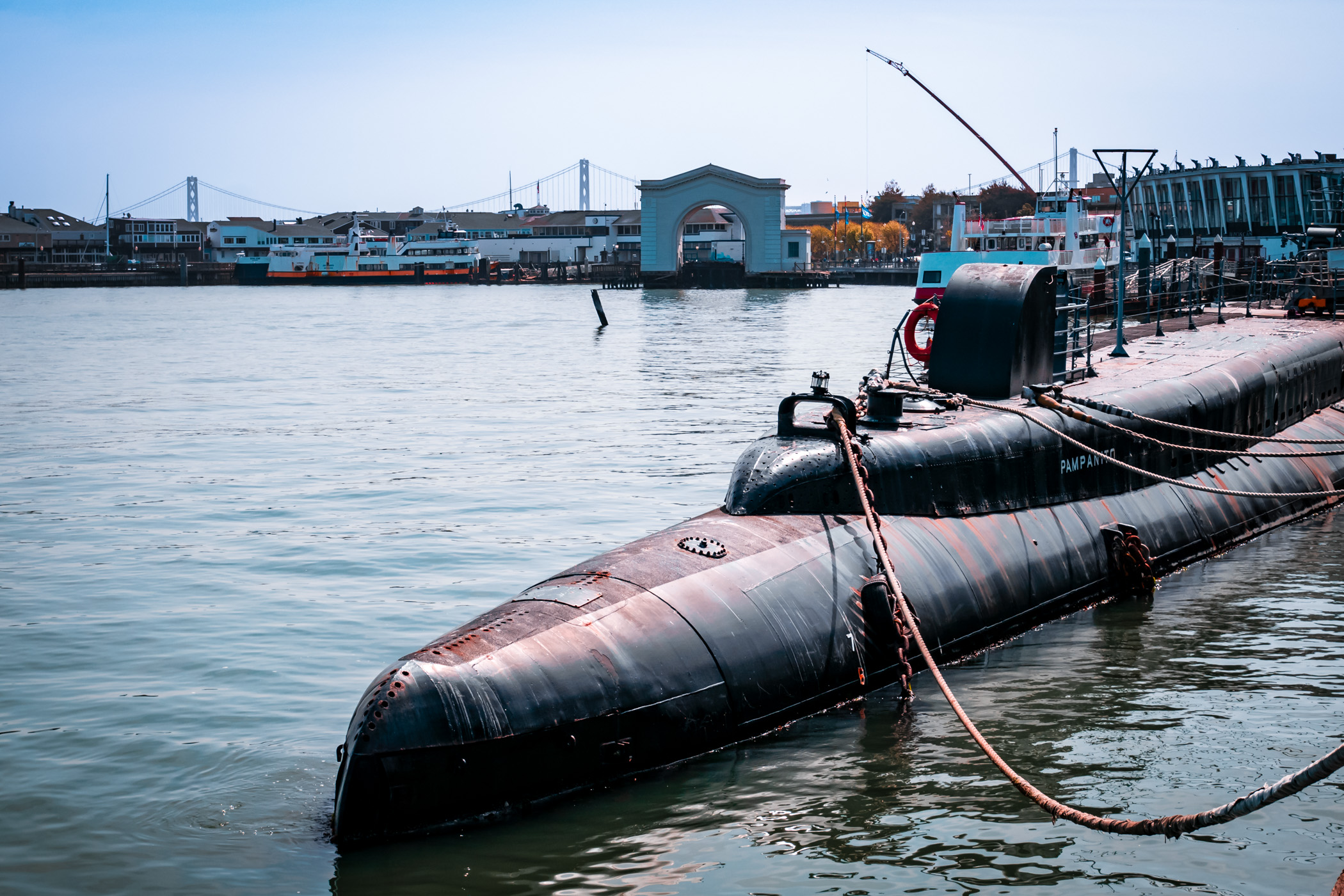 The World War II-era submarine USS Pampanito, now on display at San Francisco's Fisherman's Wharf.
The stump of a Coast Redwood tree, spotted along the Avenue of the Giants, Humboldt Redwoods State Park, California.
The iconic Golden Gate Bridge cuts across the entrance to San Francisco Bay.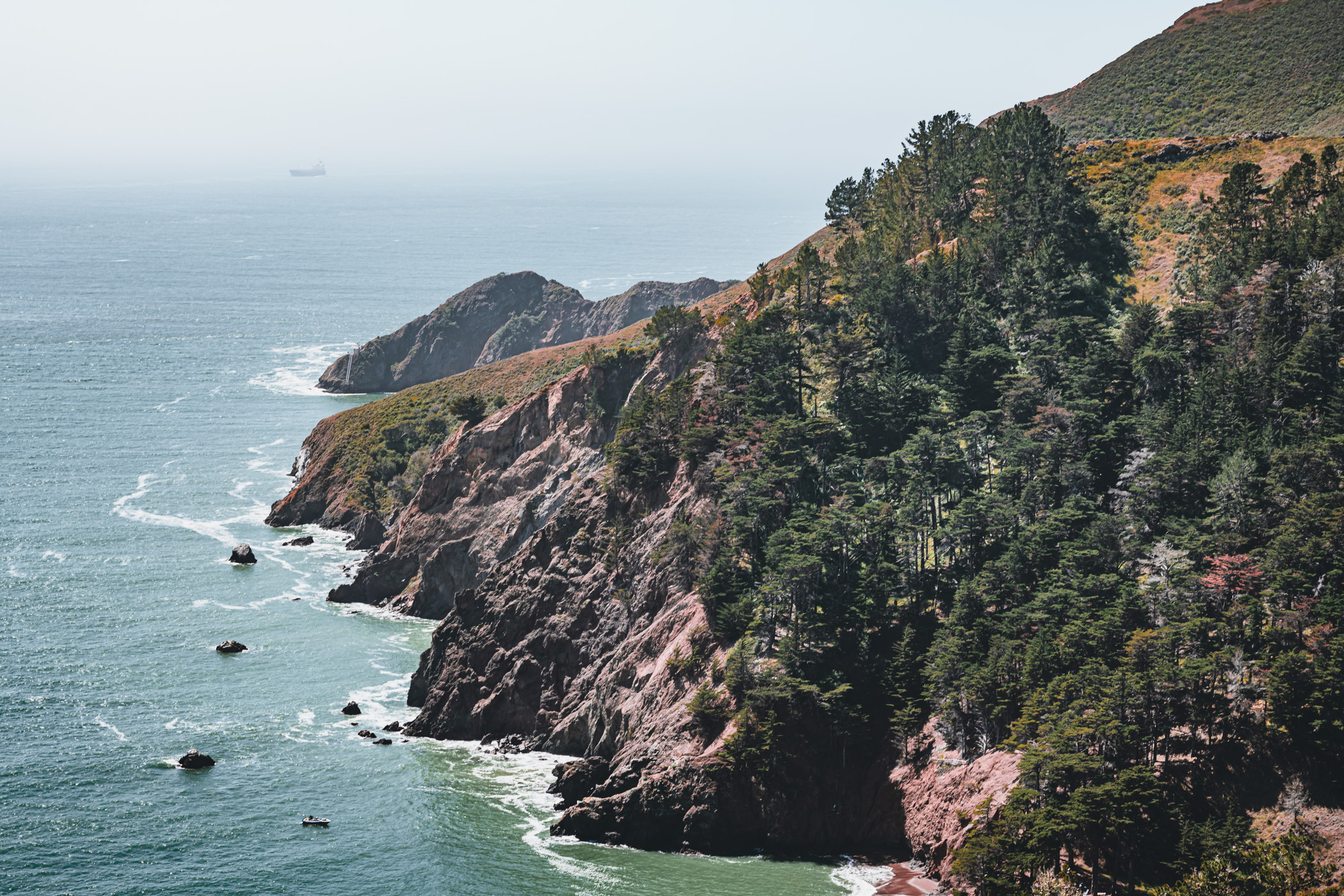 The rugged landscape of Kirby Cove along the Marin Headlands coast, California.
A tree trunk curves through the fog at Prairie Creek Redwoods State Park, California.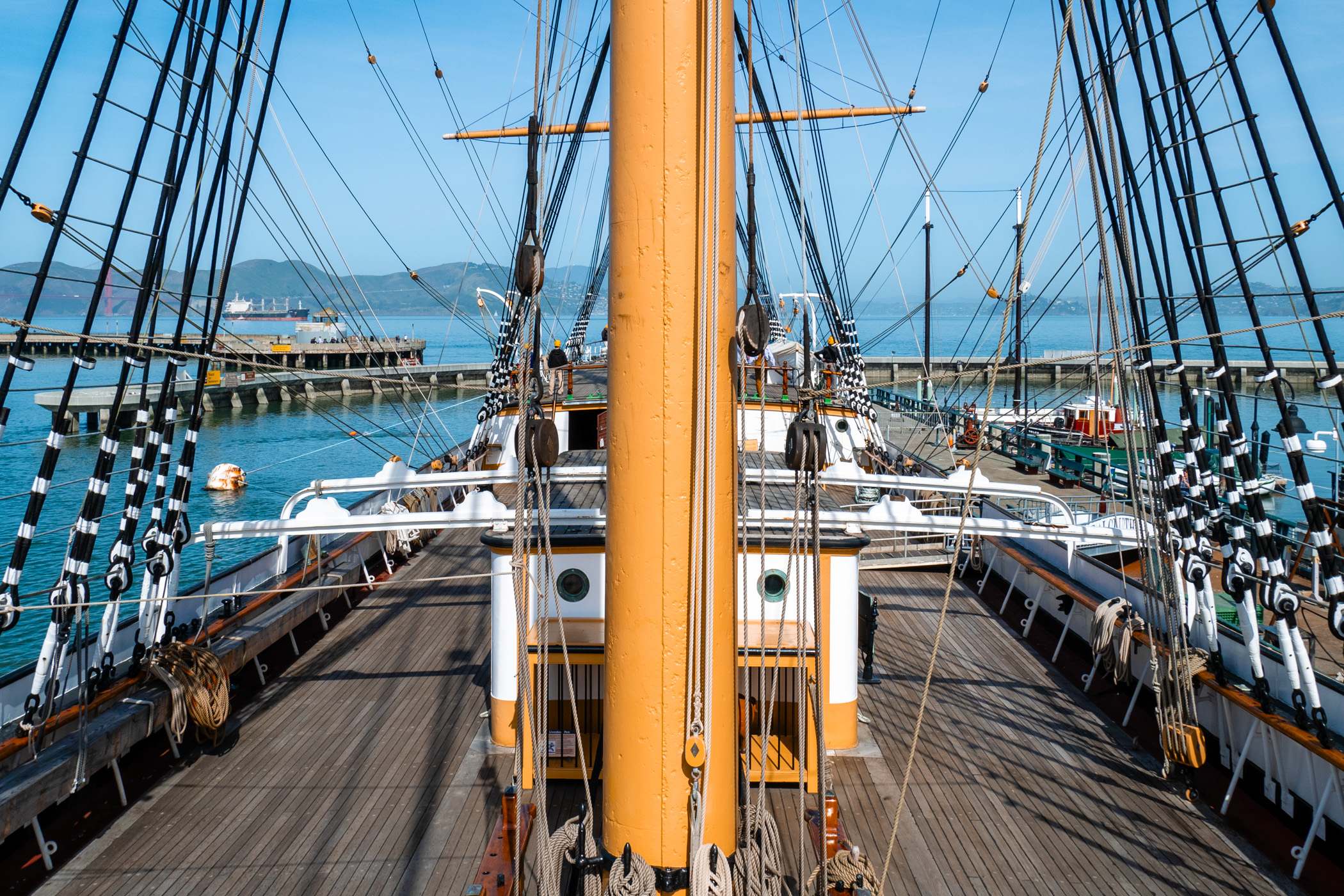 One of the three masts of the 1886 square-rigged ship Balclutha, now in the collection of the San Francisco Maritime National Historical Park.
The rugged shoreline of Point Mendocino and Goat Island jut into the Pacific Ocean at Mendocino, California.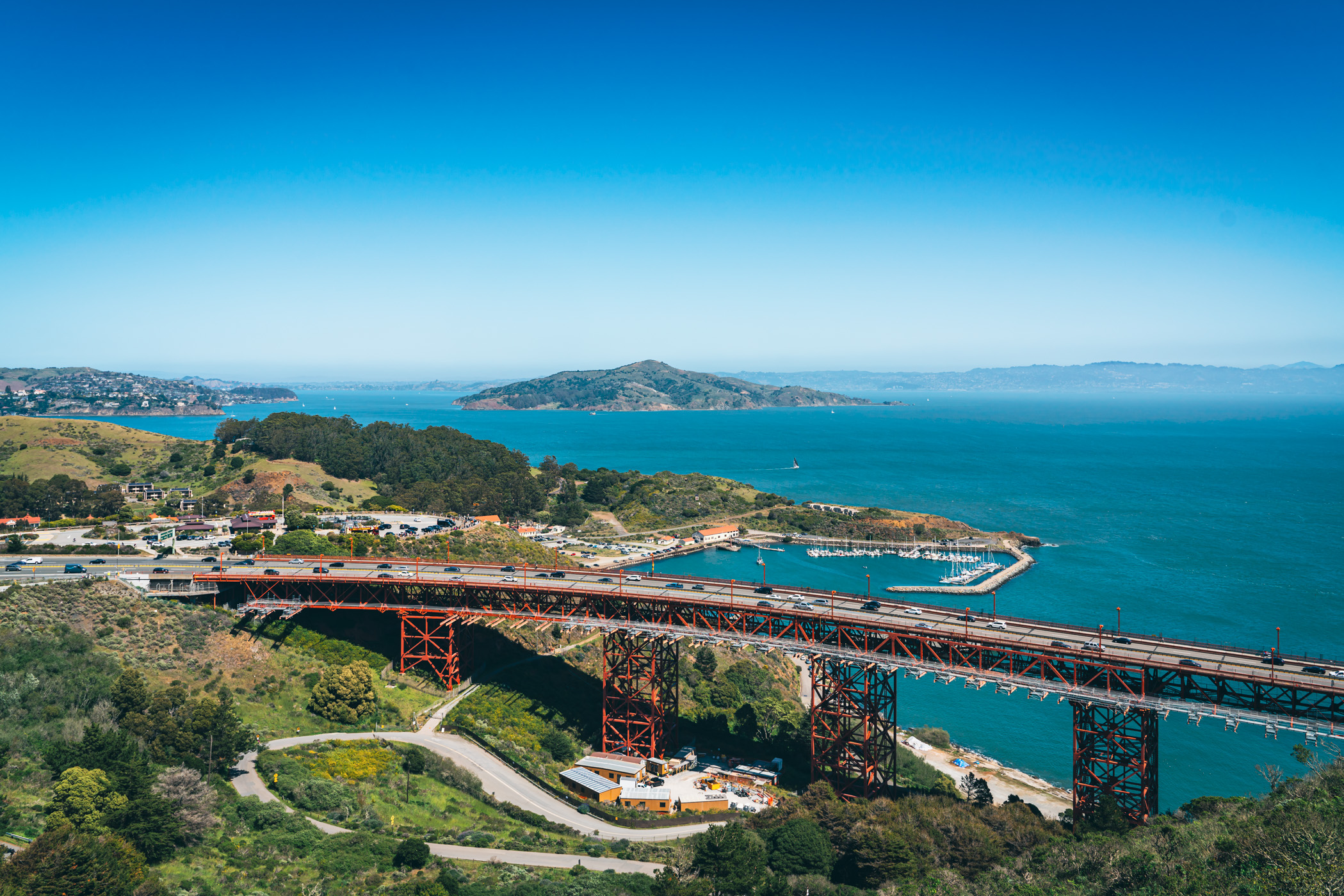 The northern approach of the Golden Gate Bridge vaults over the rugged landscape of the Marin Headlands.
The evening sun illuminates a wooded area along the Coastal Trail at Lands End, San Francisco.