The first light of day on the Las Vegas Strip between Paris Las Vegas and Planet Hollywood.
A parking garage's sign in Downtown Dallas.
Clouds reflect in the mirrored glass façade of the Hyatt Regency Dallas.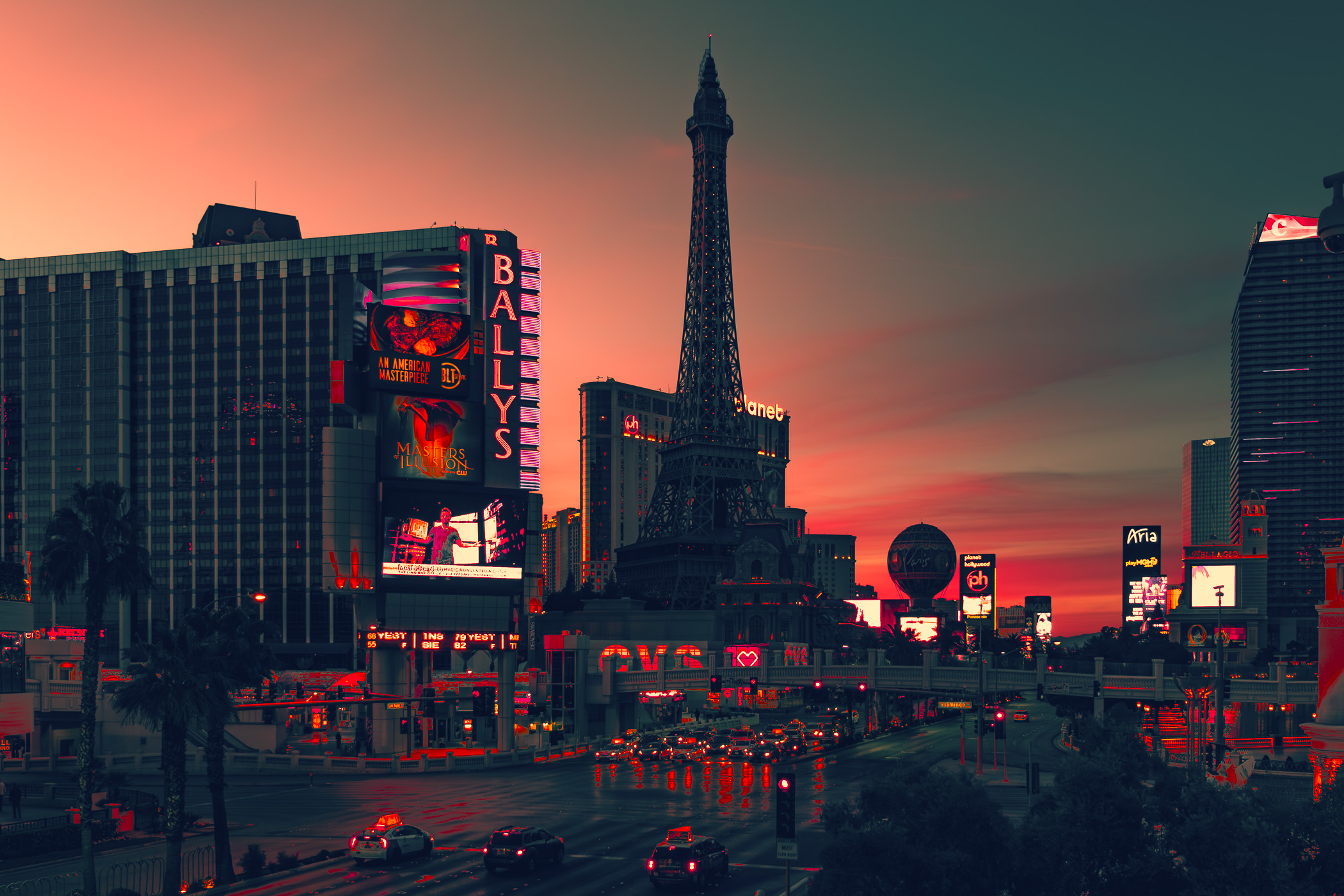 The first light of morning on the Las Vegas Strip.
Las Vegas' Veer Towers and Waldorf Astoria Las Vegas (formerly the Mandarin Oriental) scrape the Nevada sky.
The ornate columns of San Francisco's Palace of Fine Arts.
Abstract architectural detail of Dallas' Dee and Charles Wyly Theatre.
The sign of Cherokee, North Carolina's Pink Motel amongst the trees and clouds.
Downtown Dallas' Bank of America Plaza rises into the North Texas cloudscape.
The former Pier 1 Imports Building—soon to be the new Fort Worth City Hall—rises into the North Texas sky.