A skybridge connects the main building of the Sterling C. Evans Library to the adjacent Evans Library Annex on the campus of Texas A&M University, College Station.
Detail of Portland, Oregon's St. Johns Bridge as it arches over Cathedral Park.
The iconic Golden Gate Bridge cuts across the entrance to San Francisco Bay.
The Veer Towers reach into the blue sky over Las Vegas' CityCenter.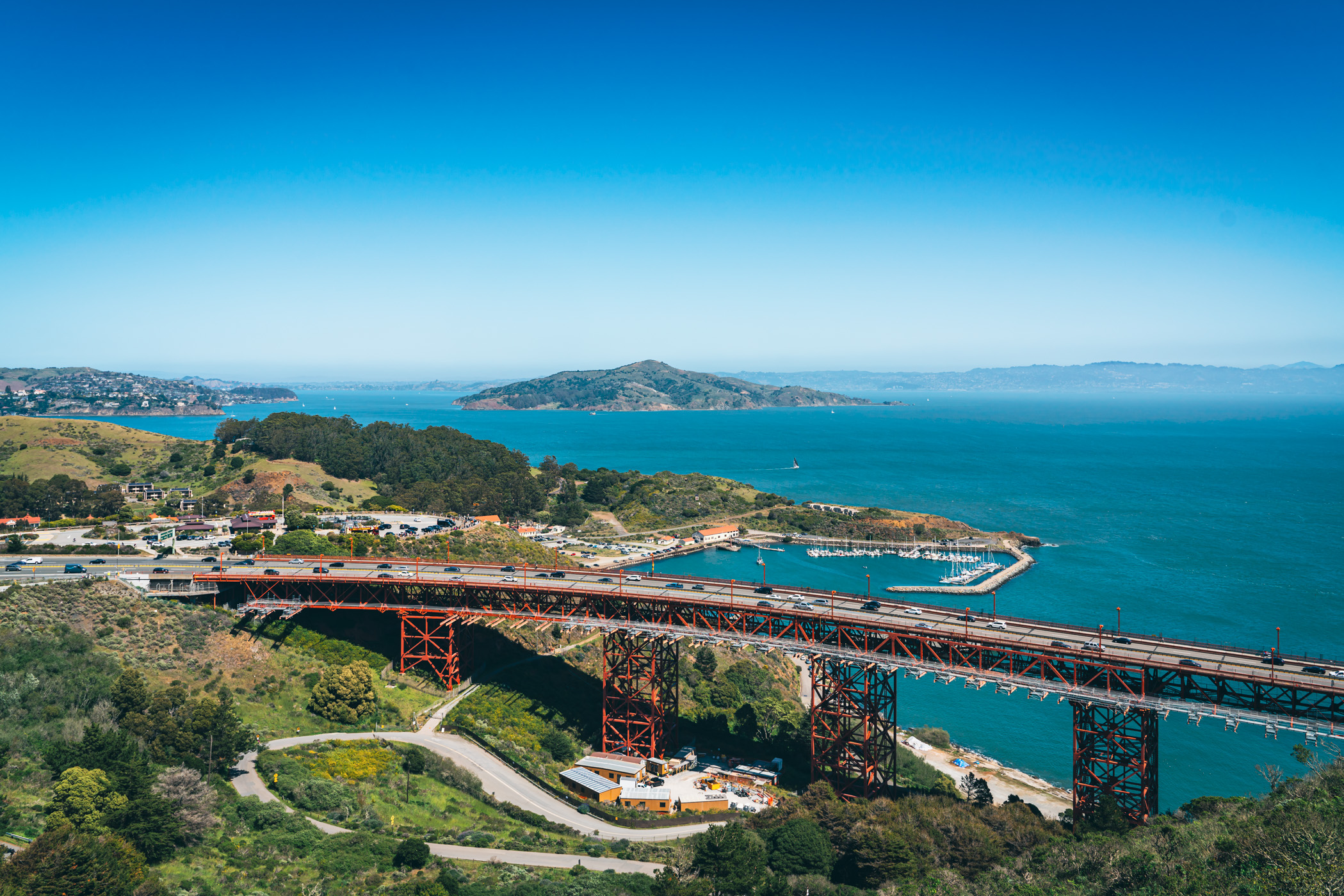 The northern approach of the Golden Gate Bridge vaults over the rugged landscape of the Marin Headlands.
The unique architecture of Fort Worth, Texas' West 7th Street Bridge.
The American flag flies in the wind over San Francisco Bay.
A crumbling, treacherous footbridge at Oklahoma's Lake Murray State Park.
The abandoned Mexican Canyon Trestle crosses a gorge in the mountains near Cloudcroft, New Mexico.