Construction on the New Harbor Bridge, Corpus Christi, Texas.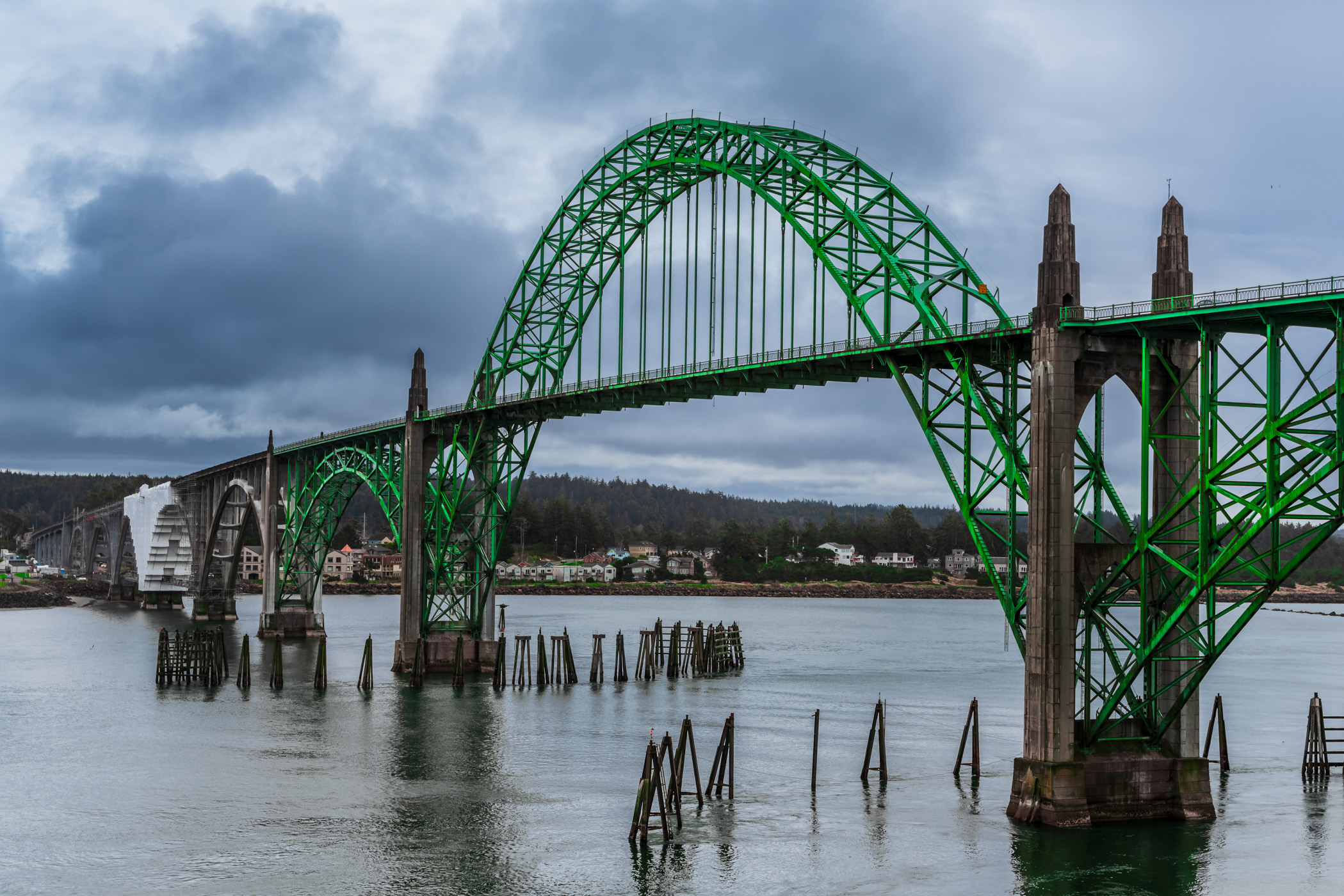 The 1936 Yaquina Bay Bridge carries traffic over its namesake bay in Newport, Oregon.
Abstract detail of the curved concrete structure of Fort Worth's West 7th Street Bridge.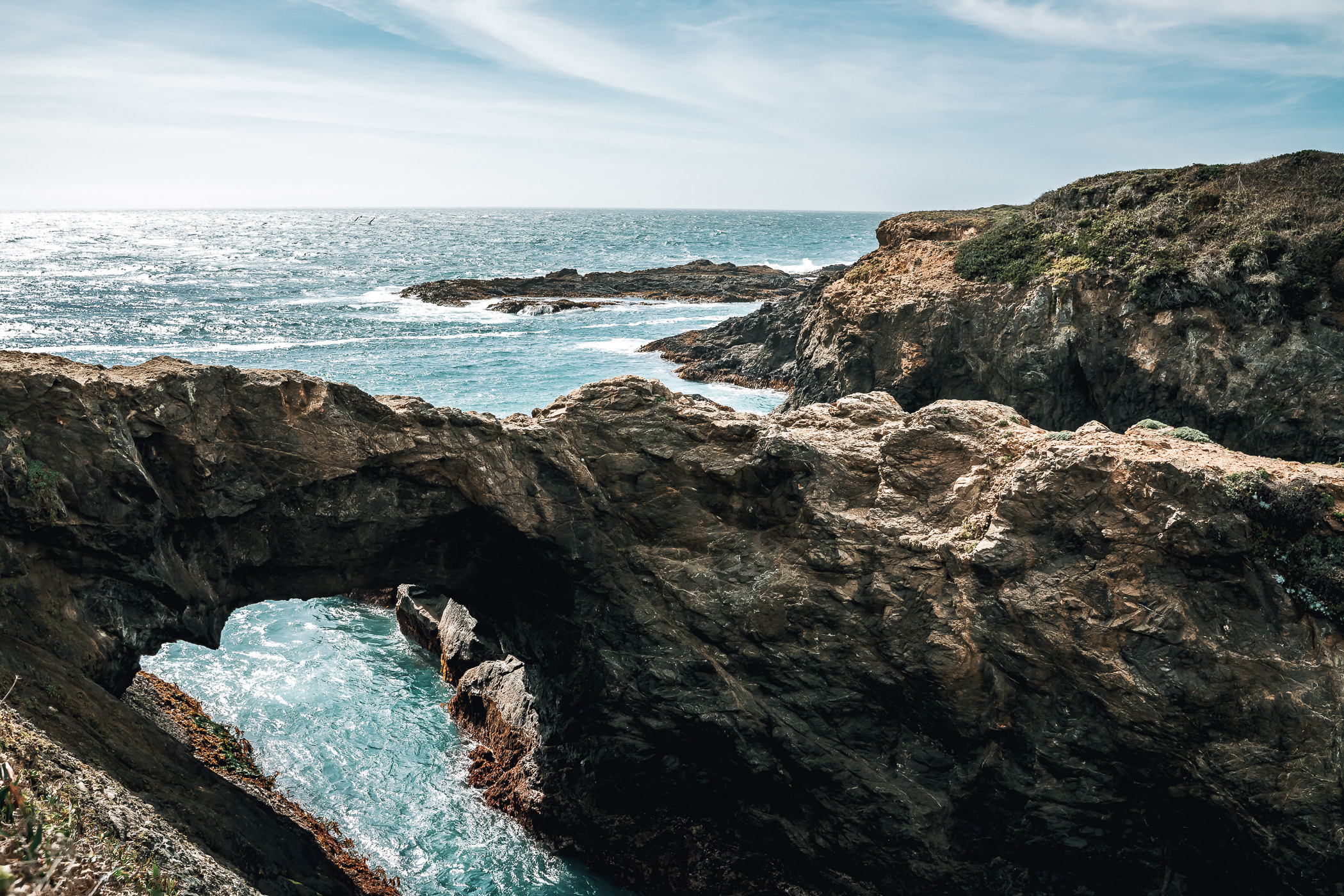 A rock arch bridges a gap on Point Mendocino at Mendocino, California.
The Corpus Christi, Texas, Harbor Bridge arcs over the Corpus Christi Ship Channel.
The Golden Gate Bridge stretches from the San Francisco Peninsula to the Marin Headlands at the entrance to San Francisco Bay.
The Ben Jones Bridge crosses an inlet along the Pacific Coast south of Depoe Bay, Oregon.
Water crests a dam near the Roy B. Inks Bridge over the Llano River in Llano, Texas.
The Rio Grande Gorge Bridge arcs 600 feet above the Rio Grande in the desert near Taos, New Mexico.
A skybridge connects the main building of the Sterling C. Evans Library to the adjacent Evans Library Annex on the campus of Texas A&M University, College Station.