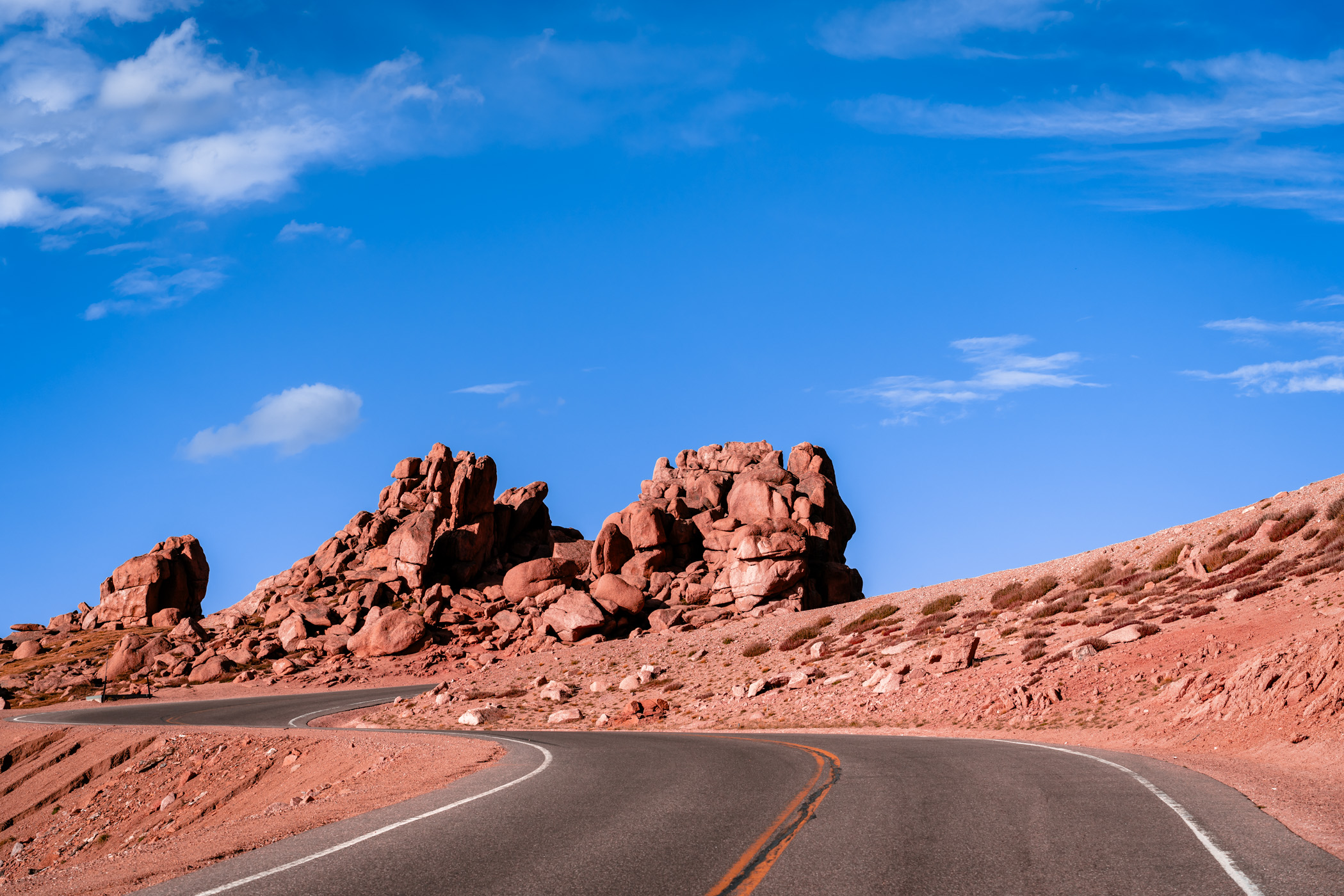 The Pikes Peak Highway curves around the rocky landscape near the summit of its namesake mountain.
Electric pylons recede into the distance near Celina, Texas.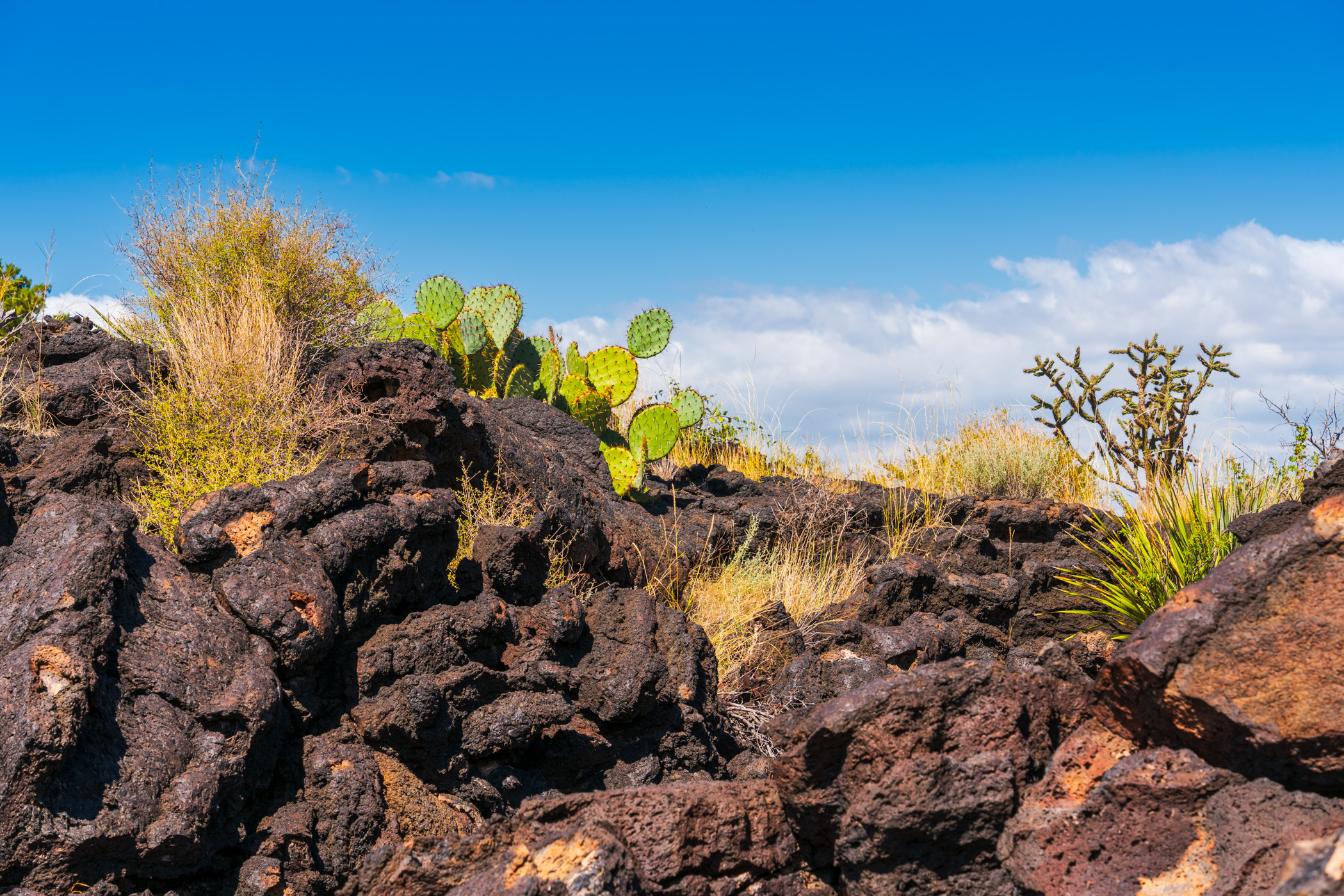 Desert flora grows atop ancient lava flows at the Valley of Fires in the Carrizozo Malpais, New Mexico.
A themed tour boat plies Lydia Ann Channel, Port Aransas, Texas.
The aircraft carrier USS Lexington—now a museum ship—moored at North Beach, Corpus Christi, Texas.
Highway 76 wends its way towards mountains near Chimayó, New Mexico.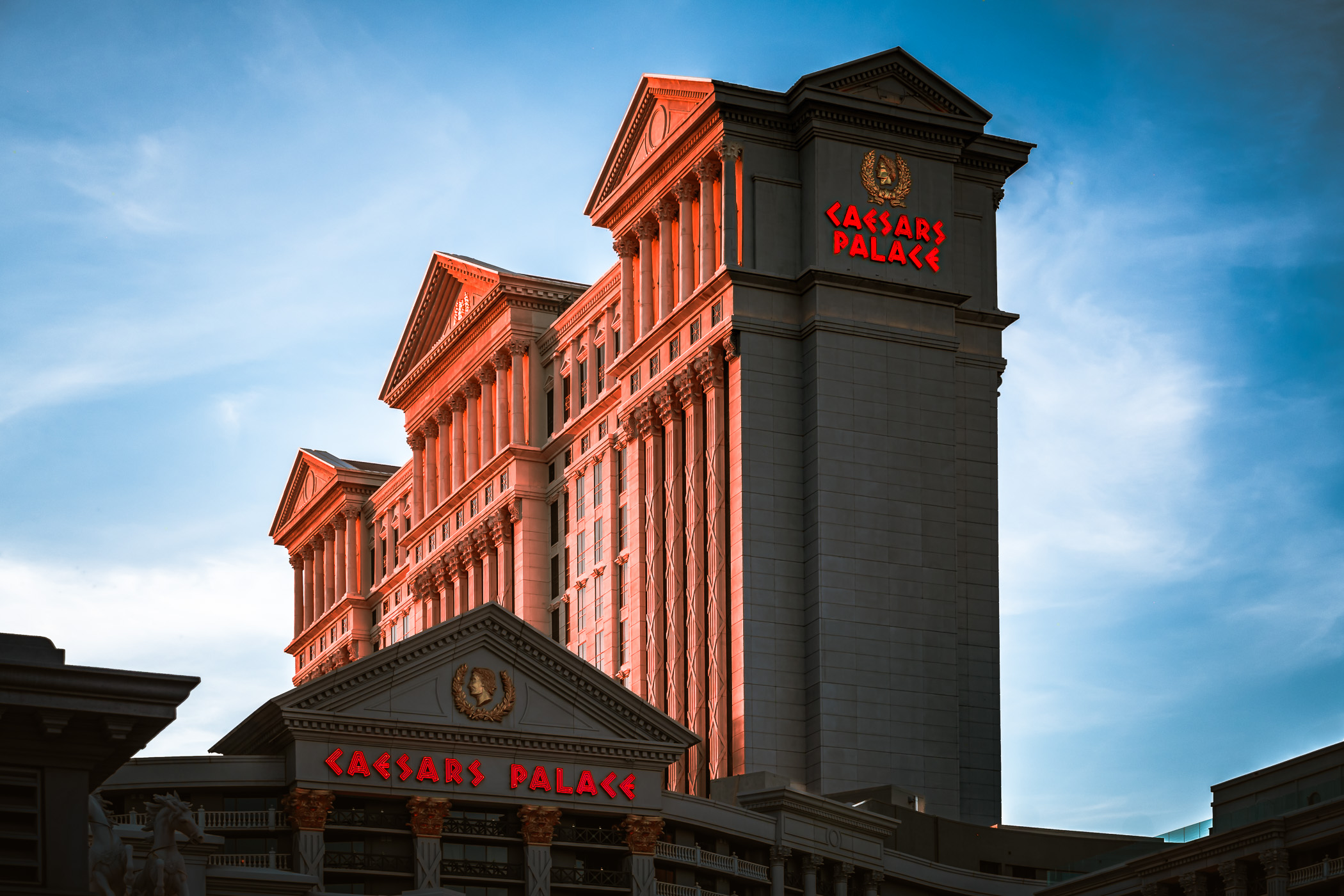 Caesars Palace's Palace Tower rises into the evening Las Vegas Sky.
Sunflowers soak up the last light of day in a field on the outskirts of McKinney, Texas.
The Golden Gate Bridge stretches from the San Francisco Peninsula to the Marin Headlands at the entrance to San Francisco Bay.
Downtown Dallas' 225.6 m (740 ft) Energy Plaza skyscraper in the morning North Texas sky.