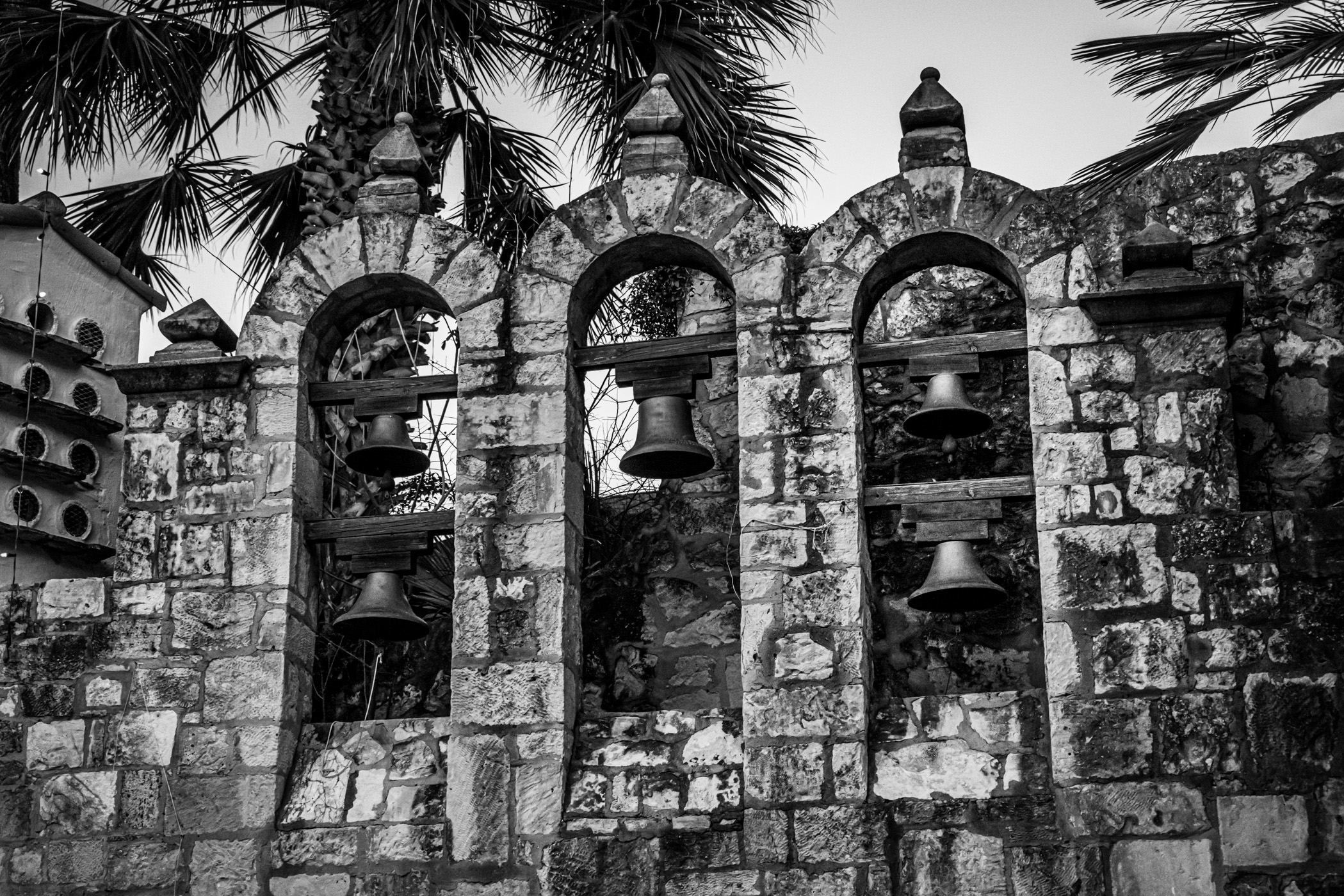 Old bells set in the stonework of San Antonio, Texas' Arneson River Theatre along the city's Riverwalk.
Buildings rise over the bell tower at the Philip Johnson-designed Thanks-Giving Square in Downtown Dallas.
Bells in a bell tower along the Mandalay Canal, Las Colinas, Irving, Texas.
Texas and United States flags hang from a small carillon in Dallas' Thanks-Giving Square.