A Southwest Airlines 737 flies over Downtown Dallas.
Somewhere over Wyoming in an Alaska Airlines 737.
An Alaska Airlines 737 prepares to depart from Ketchikan International Airport, Alaska.
A Southwest Airlines 737 flies over Uptown Dallas as it departs nearby Love Field.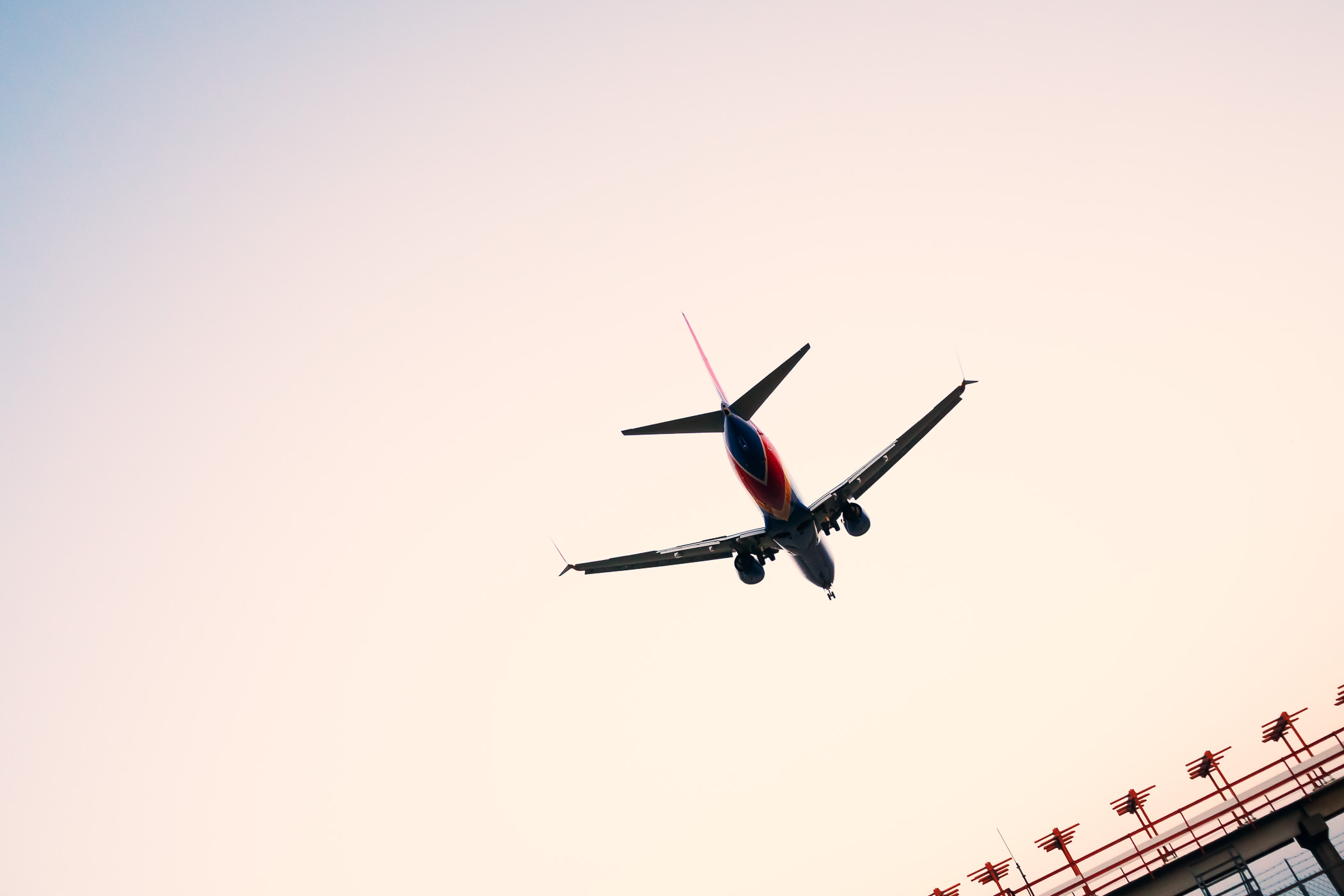 A Southwest Airlines Boeing 737 preparing to land at Dallas' Love Field.
The wing of an American Airlines MD-80, somewhere over the southern United States.
Exterior detail of Southwest Airlines' Spirit of Kitty Hawk, the world's first production Boeing 737-300, now on display at Dallas' Frontiers of Flight Museum at Love Field.
The abandoned Dalfort Aerospace headquarters (formerly Braniff Airlines' Global Operations Center), on the outskirts of Love Field, Dallas, Texas.
A plane flies over the then-under construction Museum Tower during the autumn of 2011 in the Dallas Arts District.
Looking skyward along the brick façade of Dallas' American Airlines Center.