Detail of colorful light panels at the Prizm Lounge, Choctaw Casino Resort, Durant, Oklahoma.
Abstract architectural detail of Dallas' Dee and Charles Wyly Theatre.
Abstract detail of the curved concrete structure of Fort Worth's West 7th Street Bridge.
An American Flag is reflected in the windowed facade of Far North Dallas' The Addison office tower.
Abstract architectural detail of architect Frank Gehry's Museum of Pop Culture, Seattle.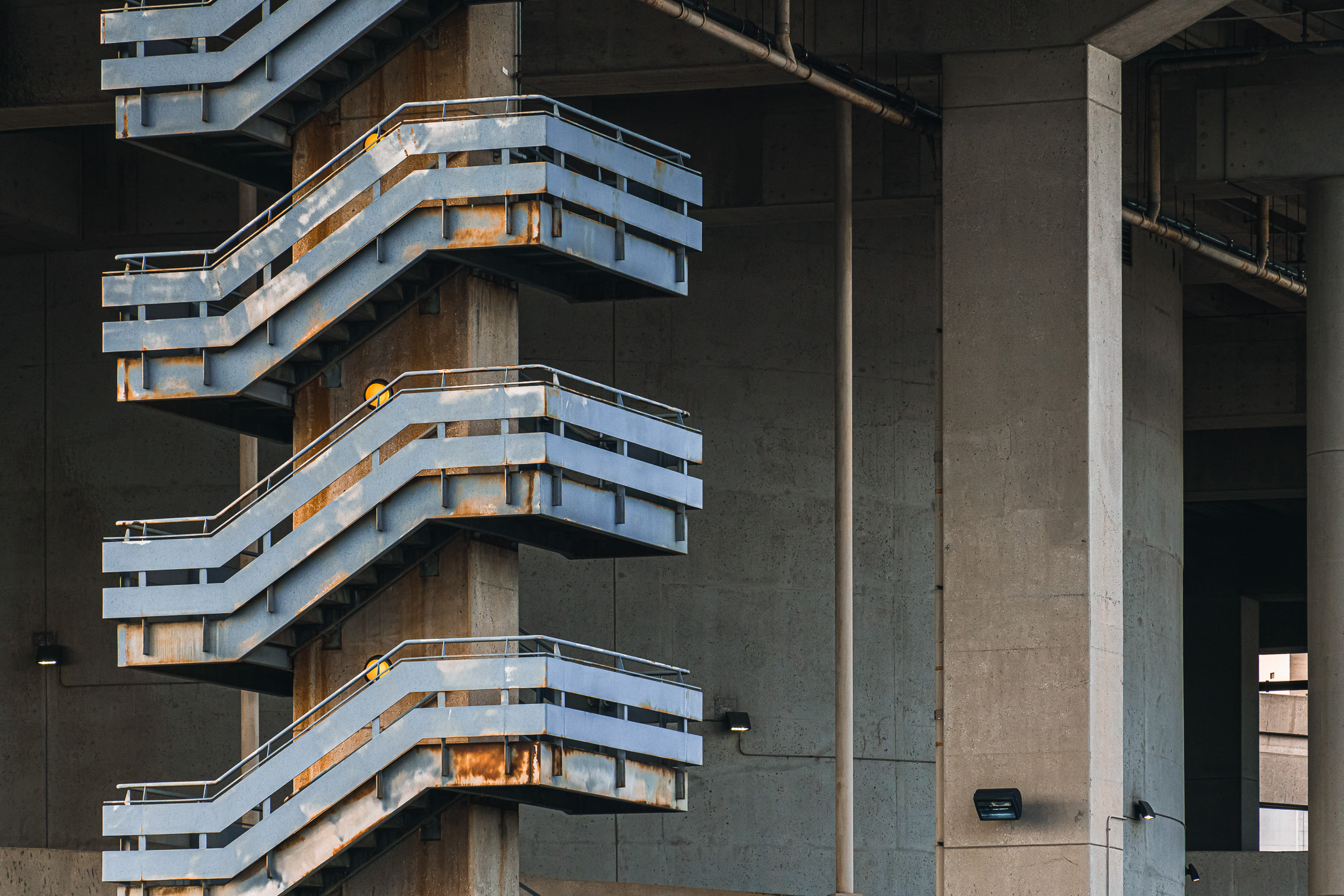 A abstract view of a staircase on the exterior of Downtown Dallas' Central Business District Vertiport.
Dried, cracked mud in a field near Celina, Texas.
Shadows and light form abstract patterns at Dallas' NorthPark Center.
Abstract architectural detail of the top of Downtown Dallas' 72-story, 280.7 m (921 ft) Bank of America Plaza.
The Corpus Christi, Texas, Harbor Bridge arcs over the Corpus Christi Ship Channel.