Detail of a fountain in Paris, Texas' Downtown Square.
The bright red and yellow "Warbonnet" livery of a Santa Fe Railroad F7 diesel-electric locomotive and adjacent railcars at the Galveston Railroad Museum, Texas.
An abstraction of Downtown Dallas' Energy Plaza.
The American flag flies in the wind over San Francisco Bay.
The sharp corner of Downtown Dallas' Energy Plaza.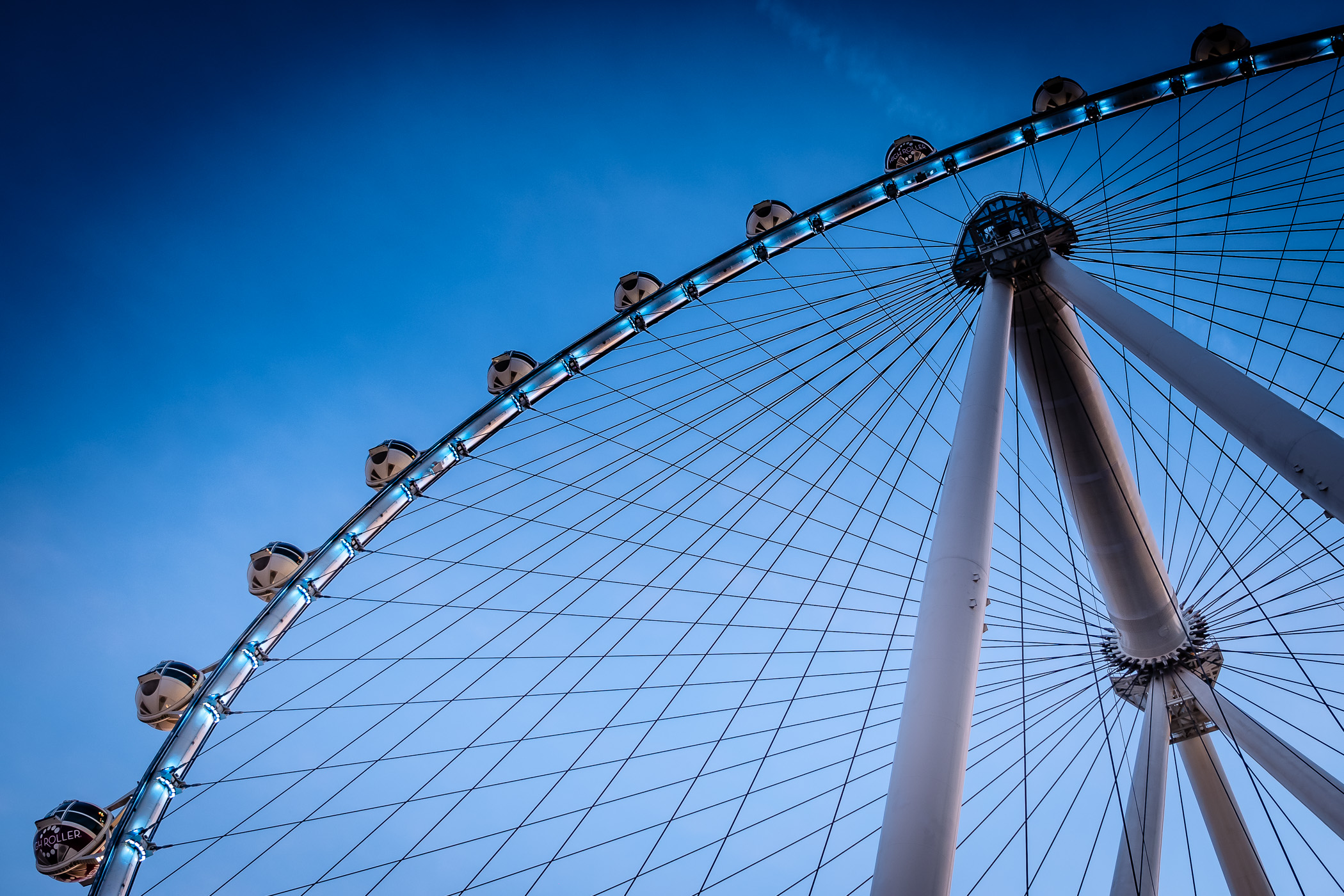 Detail of the High Roller Observation Wheel at The Linq, Las Vegas.
A mountainous expanse stretches across the horizon at the Pebble Creek Ski Area near Pocatello, Idaho.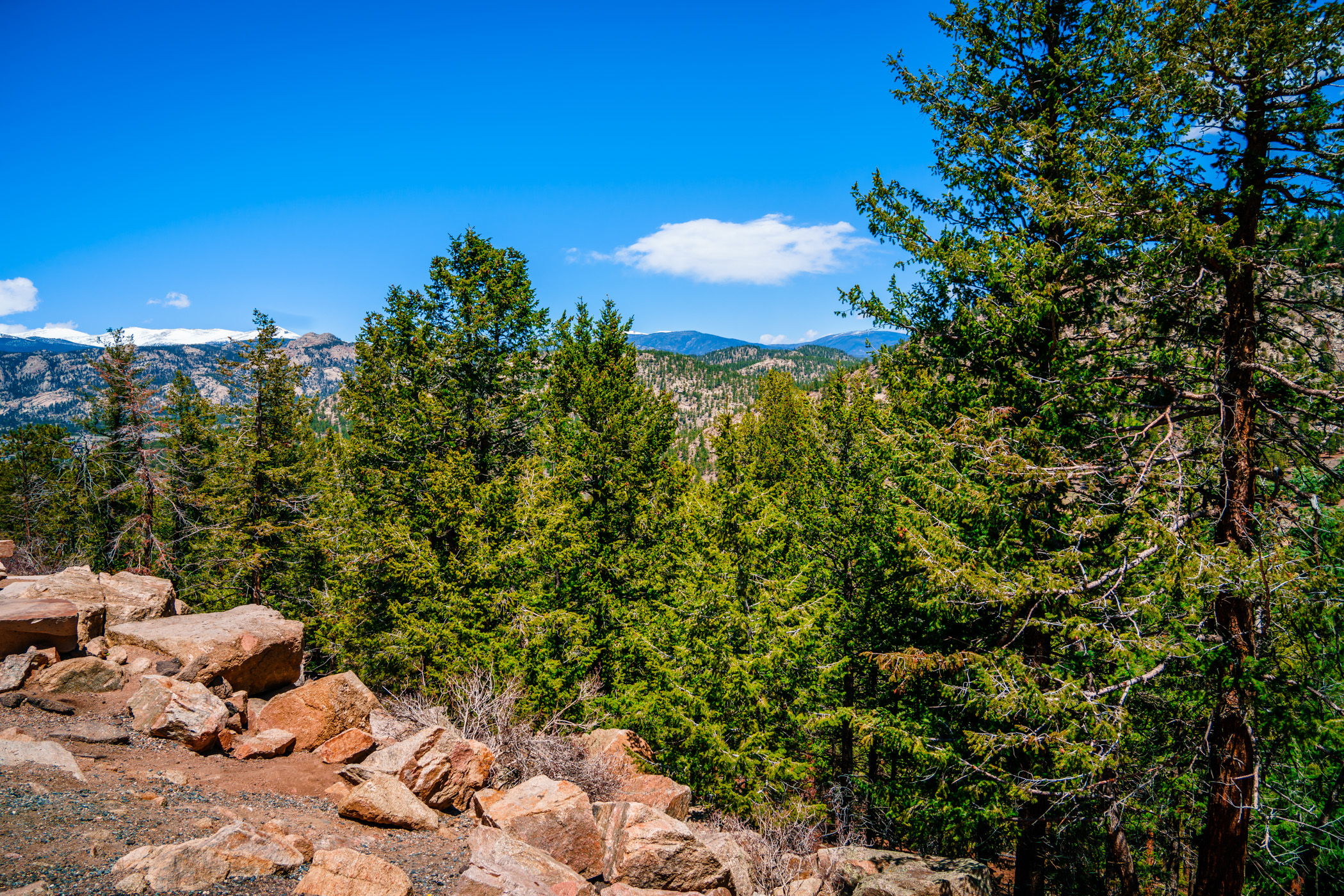 A view of the Rocky Mountains from an overlook near Estes Park, Colorado.
A forest fire burns in the mountains near Taos Ski Valley, New Mexico.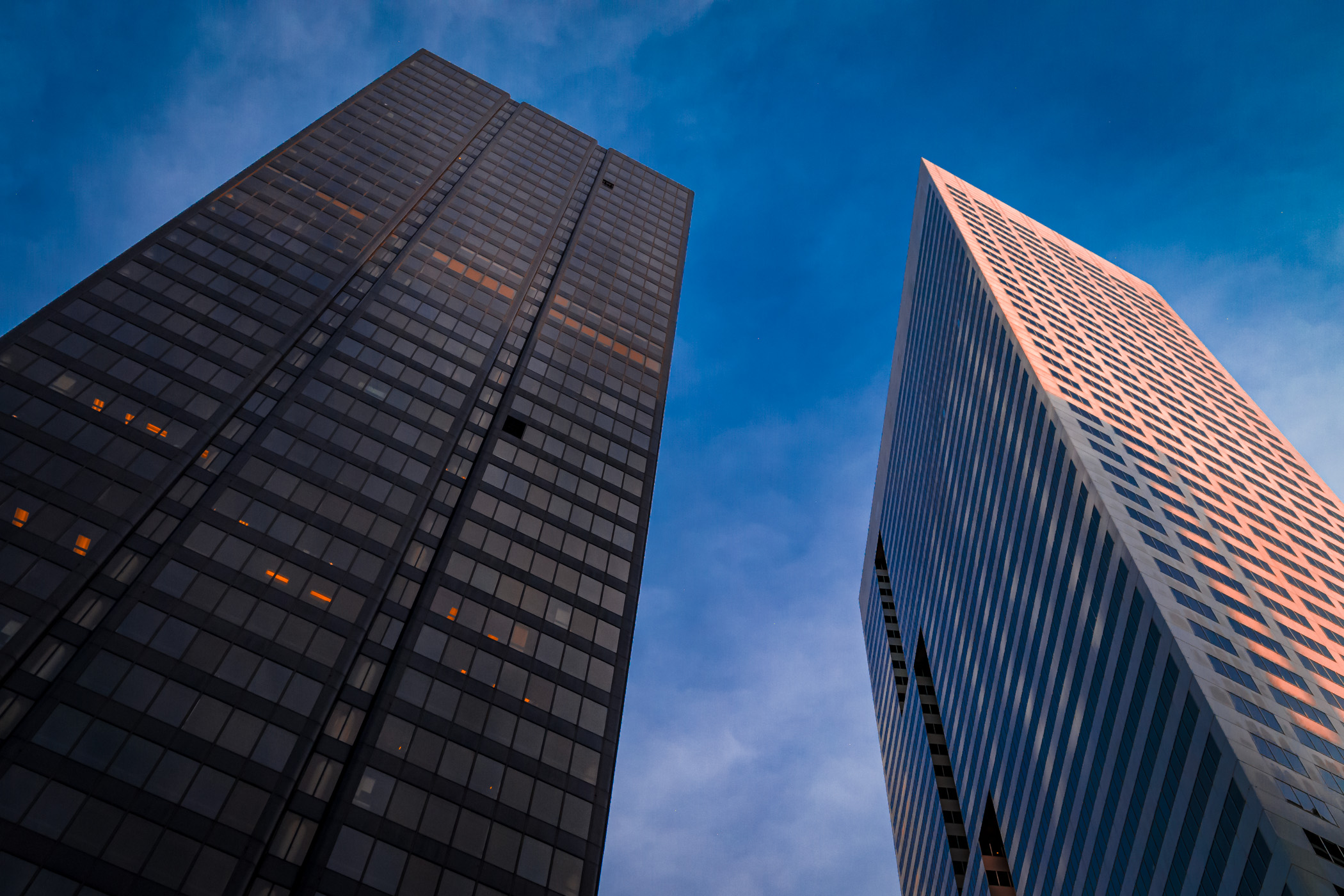 2 Houston Center and First City Tower reach into the sky over Downtown Houston, Texas.