The long-abandoned post office in the California ghost town of Kelso in the Mojave National Preserve.
The sun rises on the Galveston, Texas, Seawall.
Trees reach for the clouds in the mountains of Taos Ski Valley, New Mexico.
A lone tree atop a rocky hill in New Mexico's Valley of Fires.
A crumbling, treacherous footbridge at Oklahoma's Lake Murray State Park.
A helicopter flies over Downtown Chicago as seen from Grant Park.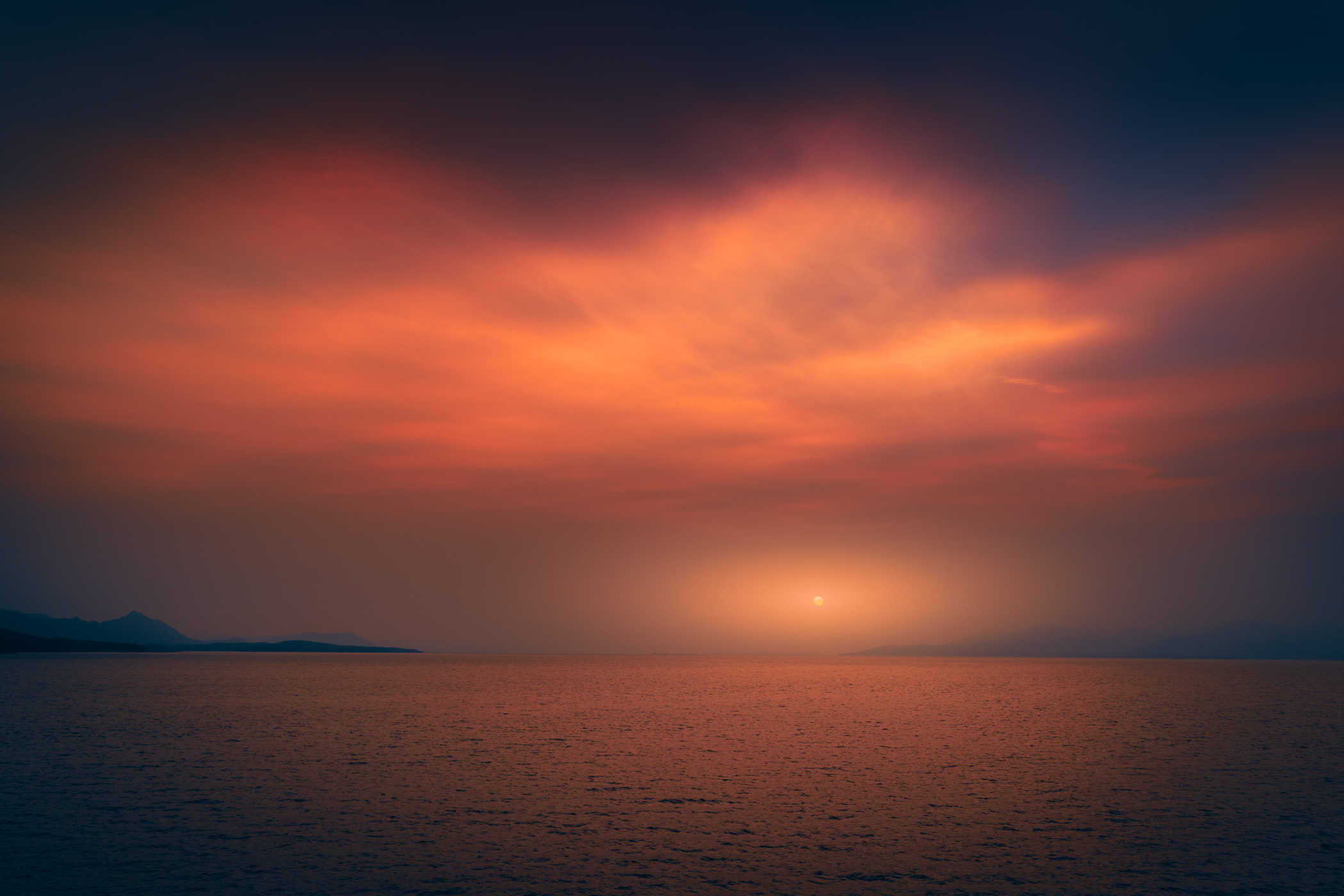 The sun sets on Stephens Passage, south of Juneau, Alaska.
Architectural detail of the Aria at Las Vegas' CityCenter.
The forested, mountainous expanse of Colorado's Rocky Mountain National Park.